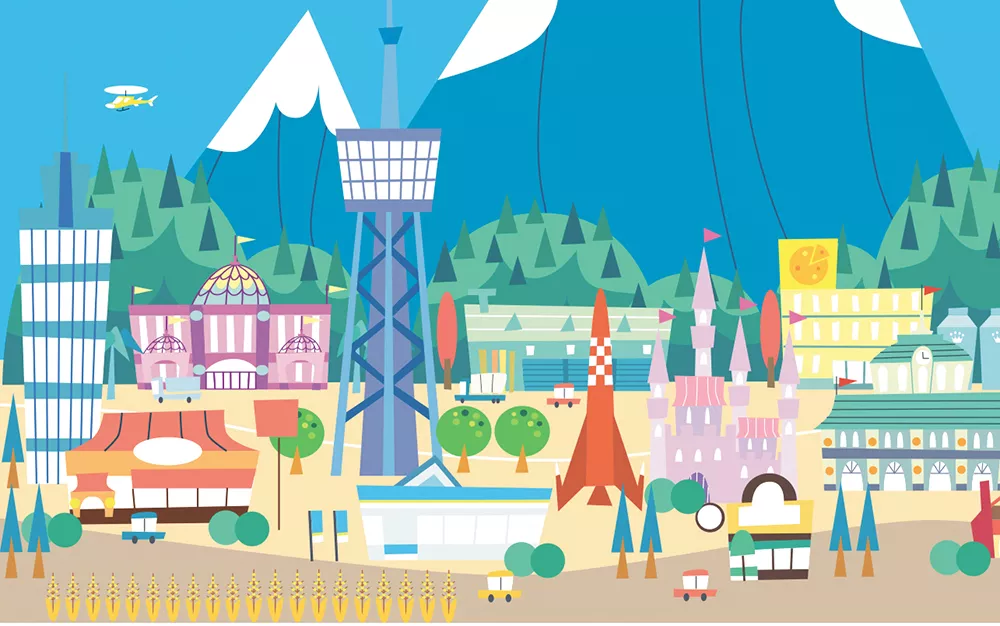 WOK STAR (SECOND EDITION)
Can't you just hear it now? The sound of "yummmmm's" through your Chinese restaurant as customers dig into your chow mein, wontons and gong bao chicken. Perfect for the foodie or aspiring restaurateur, this co-op, real-time game leaves it up to you and your fellow players to combine ingredients (counters) and serve your clientele (cards) in a timely fashion. Goodness knows it's tough making your way through the cutthroat world of the restaurant industry, but each player is in charge of a different task and works together simultaneously to beat the timer, please customers, grow the business and make money. Just don't forget to pay the rent.
FIEF: FRANCE 1429
Diplomacy. Love. Deception. Combat. Supremacy. This classic French-language game — updated and reintroduced in English — has all the drama and thrill of the 15th century kingdom of France, making it a fitting gift for anyone who loves lengthier, in-depth strategy games and the Middle Ages. Players take on the roles of nobles and contend to become the most powerful force in the realm by acquiring ecclesiastical and royal titles and taking control of bishopric and fief territories. But you might not be able to win alone. Be prepared to form diplomatic and marriage alliances with other players, but if your army runs into another in the village square, be ready for battle.
MACHI KORO
Raising the city of Machi Koro from the ground up is quite the job. Each player begins with the rural basics of a wheat field and a bakery, and through the rolling of a die must construct establishments like ranches, cheese factories, restaurants, stadiums and business centers. The best city developer wins when she or he builds all four landmarks: the station, shopping mall, amusement park and radio tower. The simplicity of this fast-paced game of city building and the mixture of luck and strategy involved make it an ideal family game for every age.
BANG!: THE WALKING DEAD, HALO or HEROES OF THE STORM
Experience all the glorious tension of an old-fashioned spaghetti western shootout when you whip out a deck of Bang! cards. This shoot-'em-up card game has been around for a while, but three new versions were released this year, so you'll be able to please multiple people on your Christmas list. Get the TV nerd a deck of The Walking Dead version, or for the Halo addict, Bang!: Halo. If you know an all-around gaming geek, go for Bang!: Heroes of the Storm, where villains and heroes from World of Warcraft, Diablo and StarCraft face off in a cross-universe clash.
CONCEPT
If you know someone who likes word guessing games (think charades) who isn't always fond of all the embarrassing flailing around, get them Concept. Players work in pairs to get other players to guess a word or phrase by putting pieces on conceptual icons on the game board as clues. For example, for "frog" you might mark animal, green and something that represents a hopping movement. Sounds super-easy? Well, that's a level-one concept. Just wait until you get phrases like "Disappear into thin air." Soon you'll be doing intellectual gymnastics to come up with answers.
HEROES WANTED
Heroes hold a special place in our hearts. There's just something about Batman donning his cape and cruising through Gotham in his Batmobile or Spider-Man spider-webbing his way across New York City that makes our spirits soar. It's because they fight for what's best in the world against what's most evil. It's because they're exactly who we need. Or maybe it's because they're who we want to be. In Heroes Wanted, you answer the call for someone to save the day, receive your superhero persona comprised of two hero cards, and thwart criminals and villains in order to earn a spot on Zeta City's super crime-fighting team. Your gift recipient will get to wield their own superpowers, even if they are just game pieces and playing cards. ♦