A
t this point in our locked-down lives
, it's entirely possible many of us have exhausted our Netflix queue, completed every puzzle in our houses and perfected our sourdough loaves. OK, probably not.

Still, diversions to stoke our passions and intellects are particularly welcome right now, and rarely delivered in finer form than a good book. I hit up several area bookstores for recommendations and several were more than happy to share some with us.
First up, the fine staff at Spokane's Auntie's Bookstore, which is now doing mail order and curbside pickup, and you can also order a digital copy of a book that supports the local bookseller if you're a Kindle or Nook reader. Visit the Auntie's website for more information and ordering, or call 838-0206 for a curbside pickup.
Here are some recommendations from the Auntie's crew, as relayed by Auntie's Events Coordinator Claire Davey:
SEVERANCE, by Ling Ma
"I read it last summer and loved it and then re-read it when coronavirus hit," Davey says, recommending this one herself. "Get this: It's a commentary on late capitalism through the lens of a global pandemic. It spoke to all my various millennial anxieties and was totally un-put-down-able."

<!————StartFragment————>
THE CITY WE BECAME, by N.K. Jemisin
Davey's coworker Nessa Halls tipped her off to this new book, recommending it, Davey says, because Jemisen "has one of the strongest voices in modern sci-fi/fantasy, and is a stunningly beautiful prose writer."
<!————EndFragment————>


SPIRIT RUN
, by Noe Alvarez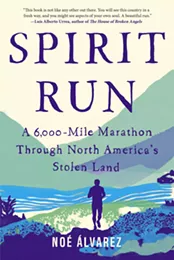 Staffer Kerry Mayer "has been raving" about this book for months, Davey says. "The author is from Yakima and had his life changed by participating in the Peace and Dignity Journeys, which is a run from Alaska to South America celebrating indigenous peoples."