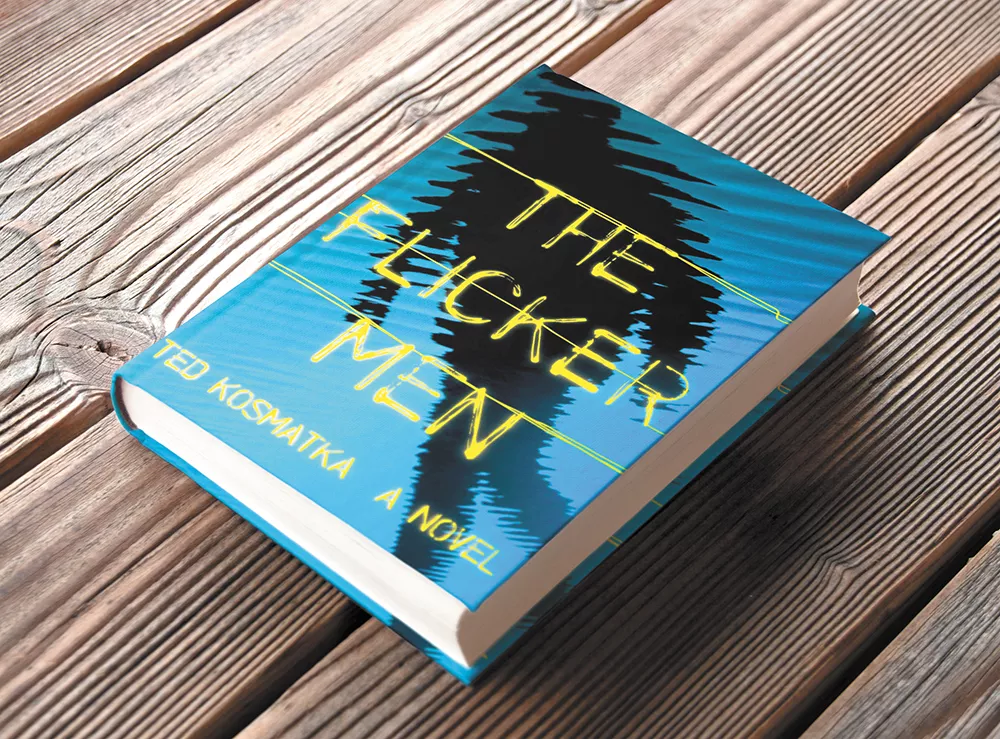 For the first 75 or so pages of Ted Kosmatka's The Flicker Men, you might need to have Google open next to the book. Well, unless you remember a few things from AP physics.
But don't let that scare you off, because the reward beyond the intimidating talk of quantum mechanics is an engaging and intellectually satisfying thriller that succeeds by dancing in the forbidden gap between real science and science fiction. A former scientist who spent years in research labs, Kosmatka delivers a story that begins utterly believable and escalates into the fantastic as it progresses. Somehow, though, the Tacoma-based author does this with a literary flair that elevates The Flicker Men above a pulp sci-fi yarn.
Kosmatka's narrator is Eric Argus, a 32-year-old physicist who was once prominent in his field; now he has to hold a gun to his head in the morning as incentive not to take a drink. He lands a job at a research firm thanks to a favor from an old friend and gets to work replicating the Feynman paradox, an experiment that shows that the state of an electron is altered once it is observed. This is a real-life thing, people. But where the story veers from reality is when Eric discovers that the electron's state is only altered when viewed by human eyes and not those of any of the myriad animals that view the light.
Once the groundbreaking results are published, Eric is approached by an evangelical preacher who wants to use the experiment to prove the existence of the human soul. Nefarious businessmen come lurking around. Threats are called into the lab. This is a lot for a guy like Eric, whose state of mind and sobriety are as fragile as the philosophical, religious and scientific norms his work has all but shattered.
When one of Eric's associates goes missing, The Flicker Men shifts gears into a page-turning thriller, which you probably didn't expect. But Kosmatka, who has worked as a video game writer, knows how to pace a story, just as he did with his two prior novels, Prophet of Bones and The Games. Here, things turn outright frenetic at points, a nice juxtaposition to the cumbersome physics we're treated to at the story's outset.
In all, it's a deft piece of science fiction — with an emphasis, of course, on the science. ♦