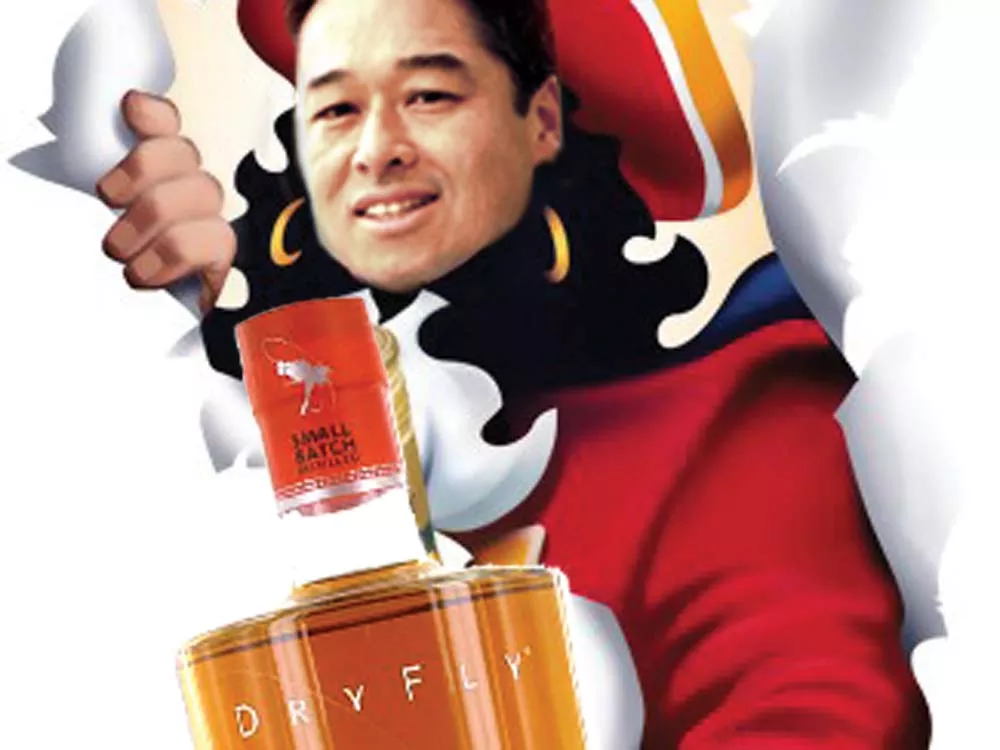 MARR: BOOZEHOUND
Chris Marr has turned to booze. The former Democratic state senator from Spokane, a casualty of the November elections, became the newest member of Washington's Liquor Control Board on Tuesday. His first task is to analyze the failure of the liquor privatization initiatives that were on November's ballot.
"We need to acknowledge that we don't have the pressures of the marketplace that force innovation," Marr says of the state-run liquor stores.
While he praises the efficiency of the state's distribution network, Marr understands the criticisms.
"When people say there are outdated rules and we need to look at doing things differently, the answer is yes," Marr says. "The governor remains totally open to some changes. But this involves a lot of stakeholders, so it's not going to be an easy process."
As author of the craft distillery bill that allowed companies like Dry Fly Distilling to operate, he believes hard alcohol can be a matter of state pride.
"Our hope is that will be every bit as meaningful as Washington-grown wines," he says. "You'll have Washington-distilled products from Washington agricultural products."
The three members of the Liquor Control Board are appointed to six-year terms by the governor. (Aaron Mahan)

"COUNTER" PROTEST
In an unusual expression of race hate, white supremacists have been picketing two Coeur d'Alene taco stands for the last couple of weeks.
Is it the black beans? No white sauce? Whatever mysterious thorn is jabbing into the shaved-head-andcamo set, people from around the region have launched what can only be called a "counter"-protest that is as impressive as it is spontaneous. Lake City locals are stopping their cars and lining up to get tacos, burritos and more at the two stands — Chiludo's and Taco Works — especially when the Aryans are present.
"People are bringing flowers. They are giving me hugs. A lot of people say, 'I am coming to show you [that the Aryans] are wrong and we support you guys,'" says Omar Magdalena, owner of Taco Works at Fifth and Best. "Something like this is amazing. People show the love up."
Deanna Goodlander, a Coeur d'Alene city councilwoman and owner of a franchise restaurant, posted this at the Spokesman- Review's Huckleberries Online blog this week: "Think we could get them to picket Taco Time on Fourth? We could use the business."
Even road-trippers from Spokane have gone over to check things out. Reviewer Mack Salmon of the blog spoCOOL rated Chiludo's tongue tacos "possibly the best in the region."
Salmon thanked the neo- Nazis for alerting him to a taco truck he hadn't yet heard about. Chiludo's is at 3000 N. Government Way. (Kevin Taylor)

INJUSTICE PROJECT SUBJECT EXONERATED
Jeff Welton, a detective in the Spokane County Sheriff's Office, was exonerated by a jury last week for a 2006 traffic stop in which he was accused of using excessive force.
Welton — who we wrote about in a July cover story called "Strong Arm of the Law," which looked into how local law enforcement agencies deal with complaints of excessive force — pulled over Daniel Strange and then used a Taser on him. Strange had filed a $1.5 million lawsuit against the county for Welton's actions.
A jury agreed unanimously with Welton and the county that the force he used during the confrontation was acceptable.
Strange's attorney, Mary Schultz, told the Spokesman-Review after the verdict, "The bottom line is, it's difficult to prevail at trial when the judge is defending the county. … We tried to do what we could for the community, but this was the result."
Schultz complained that she was barred from presenting some evidence, including a report she had compiled which showed that over a five-year period, Welton was named in 13 of 42 excessive force complaints against the patrol division.
For our story, we requested "all complaints, records of internal investigations and any disciplinary actions" against Welton and received a stack of 832 pages. Our count, which was admittedly imperfect due to the amount of redacted information in the records, revealed some 30 complaints against Welton, and not just for excessive force. He received no disciplinary action for any of them.
Sheriff Ozzie Knezovich later disputed the number of complaints against Welton, arguing that he could only uncover five complaints against Welton. (Nicholas Deshais)