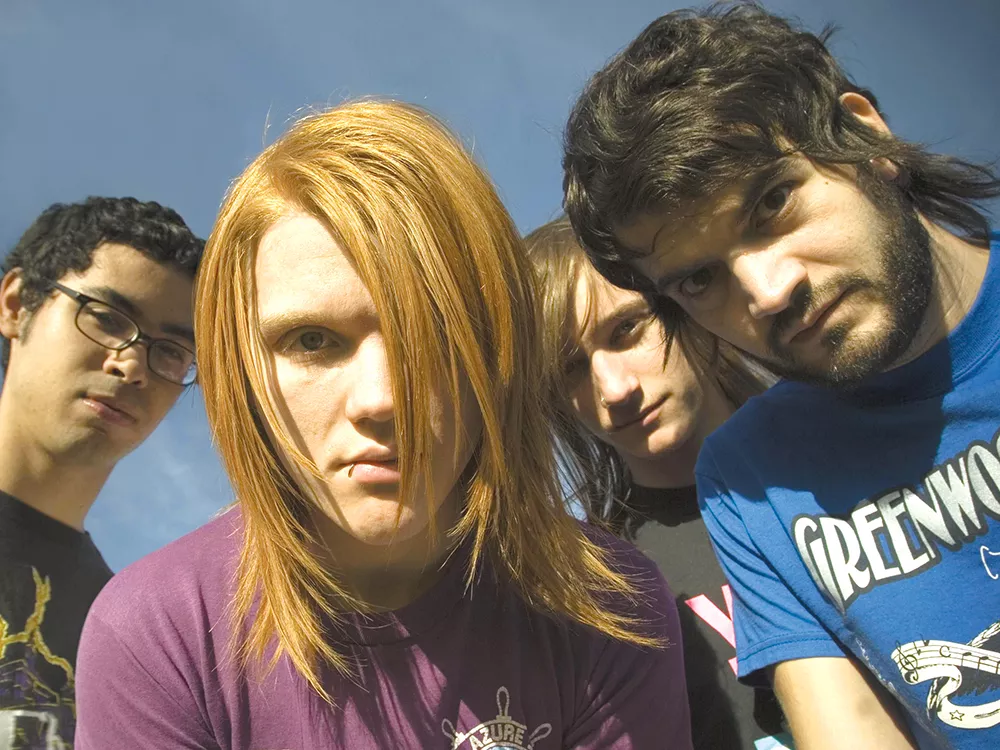 Aaron Gillespie and his wife were expecting their first son when they learned the baby might be born with Down syndrome and a malfunctioning heart.
Gillespie, frontman of alternative rock band The Almost, was writing his band's new album when the couple got the news two years ago.
"It was a really rough time," Gillespie says from his current tour stop in Denver. "We kind of didn't know what to expect before he was here. So the whole time it was a very stressful time of prayer."
The songs on that album, Fear Inside Our Bones, paint a picture of a person teetering on the edge of giving up and deciding to push through. It's set to gritty rock and intermittent bluesiness.
The new album is an honest piece of music, he says — honest about the members' lives and faith. It's also honest about the band's sound.
Emerging from the album's somewhat rough sound and dark lyrics is a gleam of hope that Gillespie says stems partly from his belief that a person isn't unique in having pain and fear, and that his religious faith can show him the only way out.
The band members define The Almost as a Christian band, but they're not always in sanctuaries singing "Hallelujah" (although Gillespie is also a worship leader). He says The Almost functions similarly to Underoath, the Christian metalcore band Gillespie drummed and sang for. You're more likely to find the band hammering on their instruments in dim nightclubs than plucking away for a congregation.
"We feel our audience is not predominantly Christian folks," Gillespie says. "So I think if Christ was here today, he would be in bars. He would be in places where people are. That's kind of our whole thing. We are a Christian band, but we're a little different than your average Christian band."
The way to help people is to let your dirt show and let people see hope and God through your life, he says. That's what Gillespie does when he melds his personal struggles to his music.
And as for his new baby boy? "He's perfect," Gillespie says. "He's 19 months old, healthy and happy."
The Almost with Conditions and Palisades • Tues, June 18, at 7 pm • The Center • 6425 N. Lidgerwood St. • $15 • All-ages • thecenterofspokane.com • 433-7328