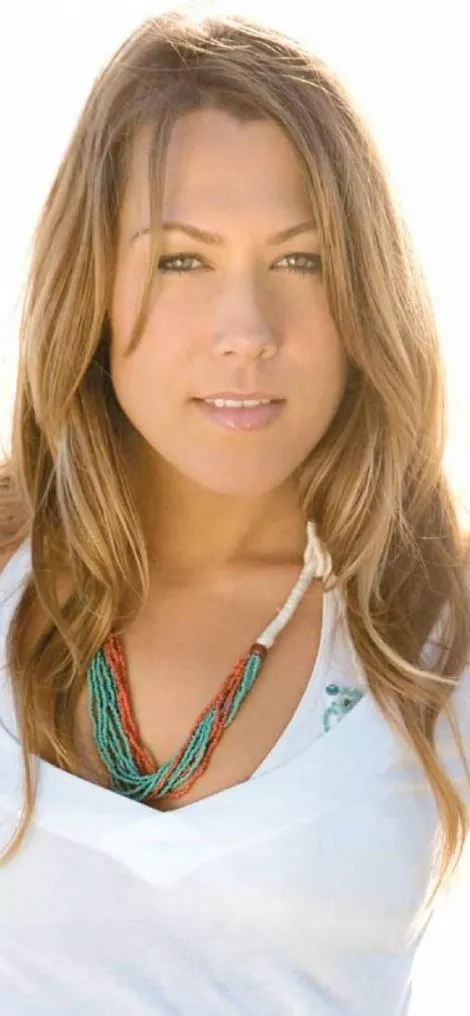 Breaking Through POP She's a MySpace sensation with connections in the industry, but Colbie Caillat's backstory is all insecurity and self-doubt LYNNE MARGOLIS
Though the title of Colbie Caillat's sophomore album, Breakthrough, has nothing to do with how her career took off, the word literally defines her path to fame.
Raised in L.A., the self-described beach girl and "lazy teenager" started writing and recording songs just for fun. A friend told her about MySpace and made her a page so she could post her tunes, and six months later, she was MySpace's No. 1 unsigned artist, getting 50,000 plays a day.
Labels came calling.
Her first single, "Bubbly," became so huge, it carried her maiden album, 2007's Coco, to a No. 5 debut on Billboard's Top 200 album chart.
Sure, MySpace sensations are common these days, but when one considers how many wouldbe stars are now seeking that route to renown, breaking through is still an impressive feat — especially when you're not even trying.
"It was just, like, a hobby," Caillat confessed during an interview that takes place in quintessential California mode: while she's driving. Though she recorded with a real producer, Mikal Blue, he was a friend of her father's. She never scheduled or paid for studio time; never advertised or campaigned for adds to fans' MySpace pages. The ultimate irony, though, is that, as the beautiful, talented daughter of rock royalty — her father, Ken .
..contiued on page 82