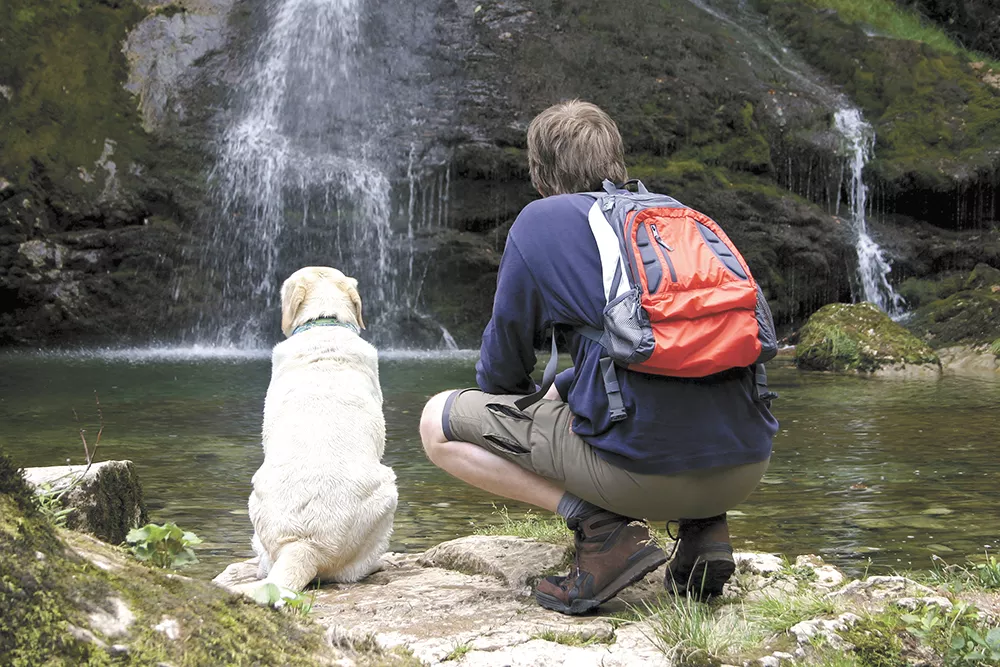 That gorgeous sunset doesn't mean much if you don't have someone to share it with. For most of us, Mother Nature is better enjoyed with one, two or even a whole gaggle of friends. So check out these outdoor activities that are good for you and your family, you and your lover, or just you and your dog.
Family Day Hike
One of the better family-friendly hikes in the area is Tubbs Hill in Coeur d'Alene. This three-mile jaunt encircles the hill. The trail rarely takes you out of sight of the lake itself and is good for children. There's nothing too steep or treacherous.
The trailhead is only a five-minute walk from downtown Coeur d'Alene. While on the trail, there are plenty of places to stop and take a quick dip. Once you get to the end, you can either turn around (to go the full three miles) or walk back downtown via the backside of Tubbs Hill (much quicker).
If you'd rather not swim off the hill itself (that might not be suitable for little kids), you can always walk over to City Beach. There are plenty of good restaurants and coffee shops to relax in after a day of hiking and swimming.
Music, Wine and Bikes
If you're a sporty couple with a taste for wine, this is for you. Arbor Crest Wine Cellars' "Performers on the Patio" series is the ideal active date. Every Thursday through Sept. 25, there's live music at Arbor Crest. From downtown it's only a 10-mile bike ride, much of which is on the Centennial Trail. Music starts at 5:30 pm on the patio. Picnic dinners are welcomed and there is no cover. For more information, go to arborcrest.com.
Dog-Friendly Hiking
Man's best friend isn't necessarily welcome everywhere you want to go. So forget the haters and find your own canine-friendly adventures.
An easy one? Fish Lake Trail, which starts in Spokane and ends just short of Fish Lake, near Cheney. The trailhead is near the junction of Sunset Highway and Government Way. It's a good trail to take your dog on almost any time of the year. While it's not totally complete, it's paved nearly all the way to Fish Lake.
Don't forget about SpokAnimal Dog Park at High Bridge, a great place to take your furry friends. They can play with other dogs and you can meet fellow dog lovers.
Learn to Climb and Make Friends
Ever wanted to rock-climb outside, but have no idea where to start? Wild Walls Climbing Gym offers a lead climbing class designed to get you comfortable with outside climbing. The class emphasizes safety and control, teaching you everything you need to know before you go outside. Once you have those skills, the world of outdoor climbing is much more accessible. You might even meet some climbing partners in class. This class is not for complete beginners; some indoor climbing experience is required. The class costs $60 and lasts two hours. For more information, go to wildwalls.com or call 455-9596. ♦