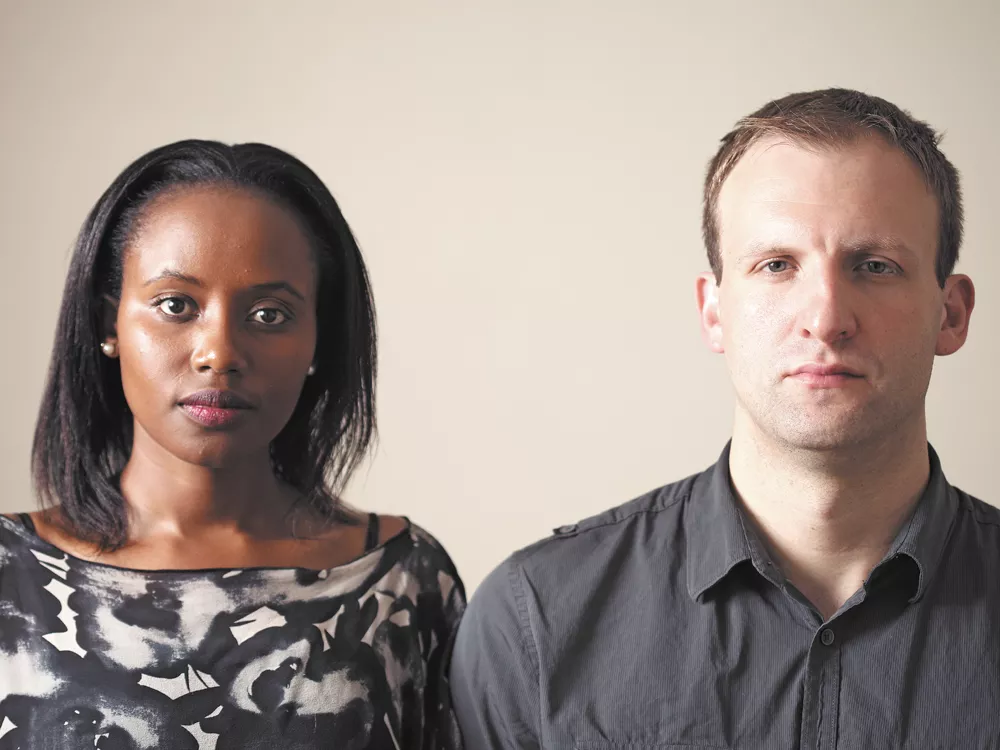 H
aving a voice means nothing if no one listens
For two decades, Paul Lakin didn't speak about it. He pushed down memories of sexual abuse and psychological torment from his childhood. He spent that time "lying [to myself], ignoring, recreating and repressing." Anything to get through.
Above all, he tried to ignore that night — the first, most awful night — but he couldn't.
"I'm in bed," Lakin says. "I'm between 5 and 6 and all of a sudden there's a figure beside my bed." The lights are off. "I was on my side and he flipped me over with my leg and pulled my pants down and did his business."
Lakin took to holding his pajama bottoms tightly as he tried to sleep. Even as an adult, living alone, he wore pants with belt loops to bed. He would cinch the belt down as tight as he could bear, "so if it came off, I'd know."
At 7 or 8, Lakin told his mother and father what had happened to him — "told them as best I could." They didn't do anything. "They didn't have the tools to deal with it," he says.
Because no one had listened to him when he spoke, Lakin learned to not talk about it at all.
Jeanne Celestine was raised to talk.
Her childhood in Rwanda was stable and happy. Her family was well-respected. Their home was big, and it bloomed with chatter.
Her parents taught this. "Every day, [they] would ask, 'What was good about your day?" she says, "What's bad about your day?'"
Because of that teaching, she has never shied away from talking about those horrible months in 1994: the genocide, when they ran from that big house, when her well-respected parents were killed. She has always talked about it all.
She talks about how she "watched my father butchered with machetes." How she ran with her sisters away from the killing parties and into the bush. How she shoved marbles into her nostrils to broaden her slim nose to appear more like the people who hunted her. How she spent the next hundred days "hiding every second of [my] life."
Lakin and Celestine had been dating less than two months when, in early 2009, something inside Lakin quit working. He says repressing his abuse took up more and more of his mind until there wasn't enough left to function.
Celestine was away in Uganda, visiting the family that survived. Trusting someone enough to tell the story was a big step, Lakin says. It took a week trapped indoors, unable to function, before he called her.
She implored him: "You have to have hope. You have to see the end of this. You're a tough person." When she told him to have hope, it gave him hope.
And then, when Celestine told him about her own horrors — men bearing down on crowds of people in what sounded to him like an "Auschwitz of machetes" — Lakin found resolve.
"I thought, if she could survive this, and talk about it openly," he says, "then I could."
Last month, Celestine defended her master's thesis in public administration at Eastern Washington University. She'd like to work with kids. Lakin graduated from EWU recently, too, magna cum laude.
He had never been able to focus in school, dropping out of West Valley. "EWU was the first time I was free enough to do something," he says, "and I was recognized for it."
The major Lakin chose, communications and public relations, wasn't by chance. "I'd been silenced a long time," he says. "I wanted to grow a voice."
Celestine helped him with that.
Lakin says he wants to live the rest of his life with his new voice and the freedom it has brought him. He wants to live that life with Celestine, the first person who listened to him.
"We're family now," Lakin says.
When he says this, Celestine cocks her head and runs her thumb along his eyebrow, and doesn't say anything at all.