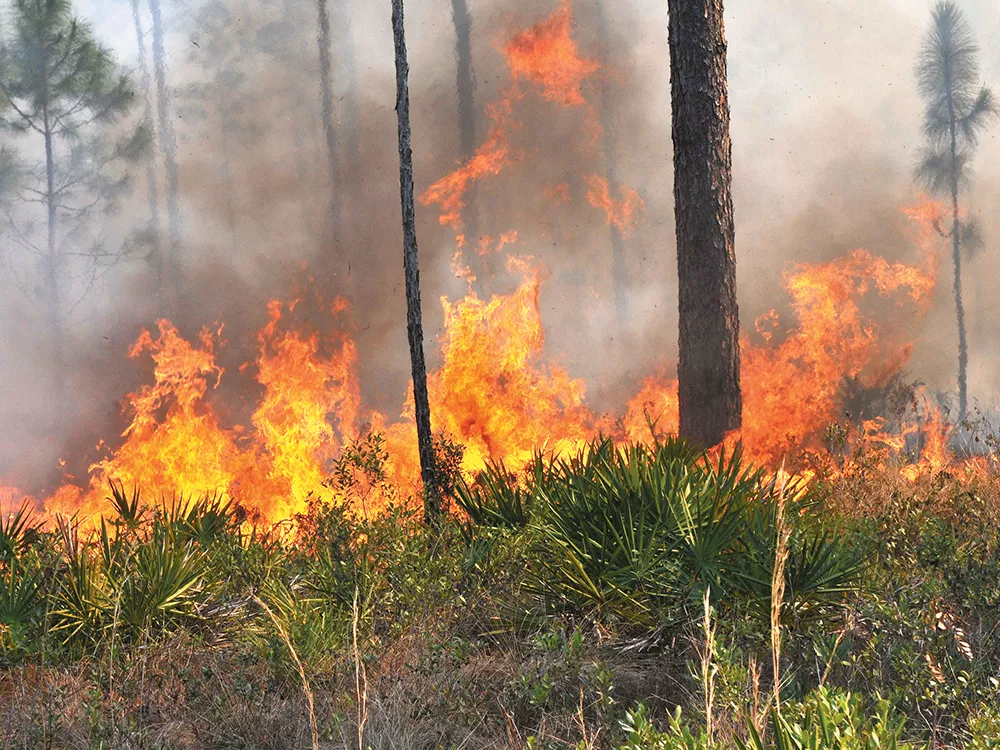 With at least 10 newly sparked forest fires underscoring this year's Wildfire Awareness Week, Washington state fire officials encourage homeowners to take precautions against fire hazards as the weather turns hotter and drier for the start of fire season.
The Department of Natural Resources, which coordinates fire suppression statewide, reports approximately 300,000 acres of forest land burned across Washington in 2012. Wildfire Awareness Week, running May 6-11, highlights fire education and prevention efforts throughout the Northwest.
Regional DNR spokesman Guy Gifford recently visited a heavily wooded park area along High Drive Bluff in Spokane, pointing out where DNR crews had cleared out thick brush to remove low-lying fire fuels and minimize potential fire hazards.
Some simple thinning can go a long way to limiting the intensity and spread of forest fires, Gifford says. The recently thinned area along High Drive Bluff should see decreased risk of fire, healthier trees and improved accessibility.
"Homeowners can do this same type of work with the same type of benefits," he says, offering several guidelines:
Thin trees to keep branches about 5 feet apart. Fire moves quickly through dense forest, spreading from tree to tree. Gifford says clearing out thick stands of brush helps slow the spread of fires. He suggests trimming back trees to keep branches about five feet apart, wide enough to walk between with arms outstretched.
"You don't have to clear cut," he says, but opening up the area will help contain fires and improve firefighter access to the property.
Gifford says reducing the number and close proximity of trees also improves the water retention and health of the remaining trees, allowing them to grow larger and more resistant to disease.
Establish a 30-foot fire buffer. If someone walked around your home flicking matches, would you be worried? Gifford says wildfire embers can travel long distances to settle in paper recycling, wood piles or other combustibles stored near homes.
Homeowners can create a buffer zone by pruning or removing trees close to the house, and keeping green grass around the home. Residents in high-risk rural areas may consider installing fire-resistant roofing tiles.
Collaborate with neighbors. Proactive residents can ban together to form "Firewise Communities," partnering on forest management, evacuation plans and other emergency response strategies. Information on forming a group can be found at www.firewise.org.
The DNR and local fire departments also offer free consultations for homeowners looking to thin trees or reduce fire hazards around their home. DNR, which has programs to help pay for tree-trimming costs, can be reached at (509) 684-7474.