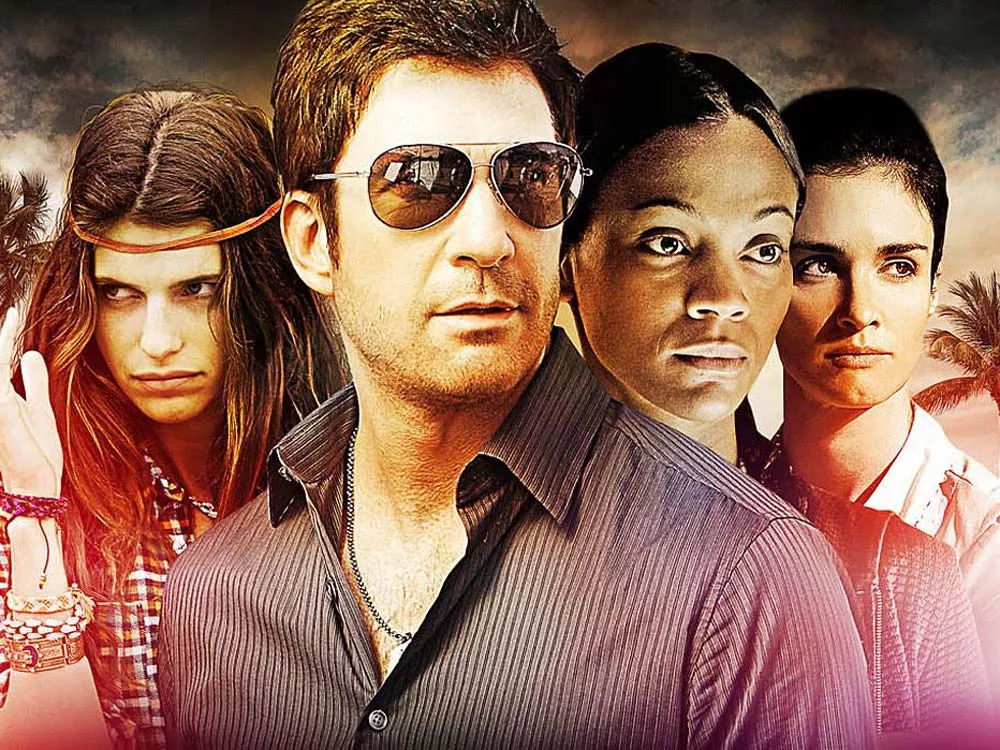 I sat in stunned silence as the credits rolled on the newly released Burning Palms, a film directed by Christopher B. Landon. Billed as a dark comedy featuring "five stories that will mess you up 4 life," Burning Palms actually just left me confused and troubled.
I wonder if Landon, writer of Disturbia and Paranormal Activity 2, is channeling the souls of Roald Dahl and Ted Bundy from beyond the grave. His film follows five stories set in Los Angeles, all exploring subversive taboos and eventually ending in some extreme (and often icky) downfall for each character.
In Burning Palms you'll find: a borderline incestuous father-daughter relationship, a woman struggling to cope with the emotional aftermath of a repulsive sexual experience, an oversexed gay couple giving parenthood a try with a mute African child, a violent group of elementary school children who harass their housemaid, a rape victim looking for a repeat incident with her attacker.
Sounds awesome, right? As Variety.com writer Peter Debruge puts it, Landon works so hard to offend that he forgets that the characters should have, well, character. The situations that they find themselves in are too ridiculous to be realistic, and the characters are too weak to be funny or pitiable.
Another failure of the film was the sheer amount of sex in it. There's nothing like watching a father grope his 15-year-old daughter to make you stop caring about the suicides and loneliness that are supposed to be the focus of these vignettes. The sex becomes even more disappointing when the characters' underlying sexual motives emerge as the theme of the entire film.
Landon missed a lesson in subtlety. So we'll skip being subtle, too: Skip over this one, especially if you have kids in the house. Or adults. Or anyone with a heart, really. (Rated R)