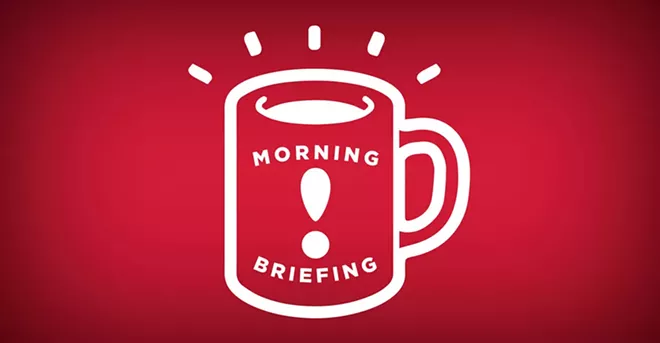 ON INLANDER.COM

NEWS:
The Spokane County Public Defender's office has
stopped assigning felony cases to attorneys for the second time in two months
, a move the head of the office says is necessary to avoid having lawyers exceed their 12-month caseload limits.
NEWS:
Republican Rep.
Cathy McMorris Rodgers doubled down on misleading attacks against her Democratic challenger Lisa Brown
involving changes to how state law deals with supervision of some felony offenders.
ARTS & CULTURE:
This retired educator in Hangman Hills says
don't be so fast to dismiss moths
simply as "little brown things."
IN OTHER NEWS

Deadly Carr Fire continues to grow
As temperatures are expected to stay in triple digits this week, the
deadly Carr Fire that killed at least five people more than doubled to nearly 100,000 acres by Sunday night
, continuing to threaten Redding, California, and surrounding communities. (CNN)
Bad boys, bad boys, whatcha gonna do?
A deputy followed a Spokane Valley man on a high speed chase to a bar, where the man tried to enter and pretend he'd been there for hours, KXLY reports. But when the man gave the deputy his phone number, the
deputy dialed and heard the cell phone in the car outside, playing the ringtone for "COPS."


Just for show?
The
Showbox theater in Seattle appears to have an uncertain future
, with development plans for apartments announced recently. After public outcry that the landmark should be preserved, the developer of the site appears ready to request historic landmark status, but it's not clear if that'd be for the entire theater or just the facade, the
Seattle Times
reports.
Shutdown show down
President
Trump tweeted over the weekend that he'd be willing to shut down the government if he doesn't get funding for the border wall
he wants, even though Republicans thought they'd reached a deal with him not to pull that card until after the November election, the
New York Times
reports.