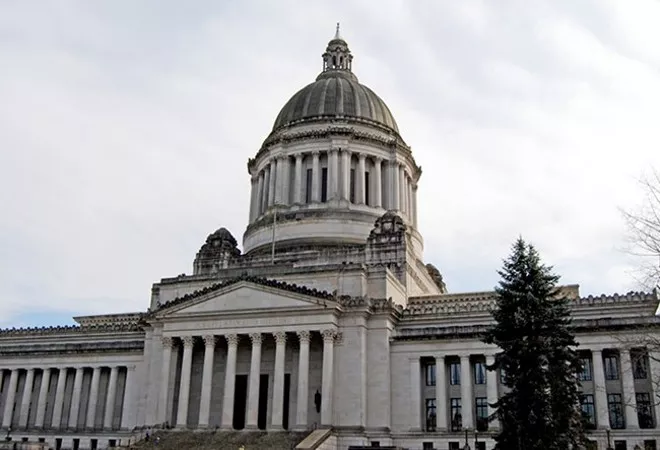 Democratic lawmakers failed to pass a capital gains tax by the end of the 2019 session — despite having healthy majorities in both chambers of the Washington State Legislature.
For years now, the D.C-based Institute on Taxation and Economic Policy has routinely ranked the state as having the most regressive system in the nation in which the poor and middle-class pay disproportionately more than the rich. A capital gains tax (which targets the sale of certain types of assets, like stocks) has been routinely pitched by some Democrats and fiscal policy experts as a way to make Washington's tax structure more progressive.
Over the past legislative session, Democrats in both chambers rolled out nearly identical capital gains tax proposals, and some observers thought they might actually pass the measure this year.
Both proposals would have levied a roughly 10 percent tax on profits over $200,000 (the Senate version raised the threshold to $250,000) from sales of assets like stocks, bonds, housing and commercial real estate, raising several billion over four years. One key difference was that House Democrats structured their two-year budget proposal around the tax, while Senate Democrats proposed the tax separate from their budget to pay for targeted tax breaks for seniors and low-income families.
Rep. Laurie Jinkins (D-Tacoma), a sponsor of the House bill and a longtime backer of the policy, tells the Inlander that while the House "had the votes" to approve their version of the tax, a lack of sufficient support in the Senate killed it.
"The bottom line is that the Senate didn't have the votes for a capital gains tax in the end," Jinkins says.
Critics argued that the tax constituted an income tax — which dated state Supreme Court caselaw has effectively banned — and would be illegal.
Still, the fact that even some senators ran with the idea of a capital gains tax is heartening to proponents of the measure. "We had a better discussion this year than we've had in a long time," Jinkins says. "The bottom line is we have just huge inequities in our tax system in the state and the ultra-wealthy are at some point going to have to start paying their fair share."