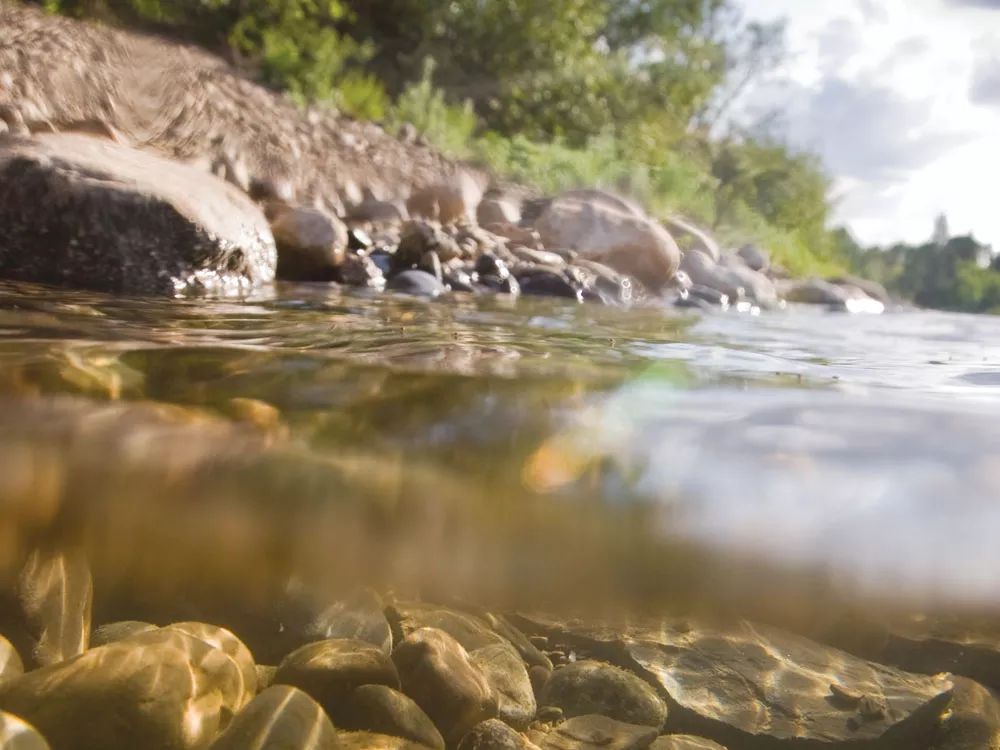 A fish die-off in Lake Spokane, colloquially known as Long Lake, appears to have little to do with long-standing pollution issues in the Spokane River.
Instead, it may be a herpes virus deadly to carp, although necropsies have yet to be performed.
A week ago, hundreds of large carp began dying and floating to the surface in the slow-moving reservoir behind Avista's Long Lake Dam. An initial assessment by a Washington Department of Fish and Wildlife agent indicated hypoxia — or suffocation — as the cause of death since the carp were often found wrapped in dead or dying aquatic plants.
When plants die, they consume dissolved oxygen in the water. Department of Ecology water quality workers Mike Hepp and David Moore tell The Inlander that low levels of dissolved oxygen appear unlikely. Carp, as bottom feeders, can survive at oxygen levels as low as 1 milligram per liter.
By the time carp die from low oxygen, trout and other species would be dead first. This has not happened at the reservoir, they say.
Hepp and Moore also rule out something toxic in the water. Any poison would kill little fish first. Again, they say, it is large carp that have been dying.
Hepp and Moore conclude a disease specific to carp is the likely culprit. Koi herpes is a virulent carp killer blamed for mass die-offs in Midwestern lakes — and recently in Spokane's own koi pond in the Japanese Garden at Manito Park.
While Ecology monitors water quality, it is up to Fish and Wildlife to collect samples of recently dead or almost dead carp for necropsies. Fish and Wildlife spokeswoman Madonna Luers says the agency is contacting their fish pathologist to begin that work.
The agency has been swamped Tuesday by calls from Lake Spokane shoreline residents complaining of the stench of rotting carp and asking when Fish and Wildlife will come to clean them up.
"We don't have the wherewithal to do that," Luers says. "Our customer service people have been telling them that if they can't take it anymore, they can bury them."