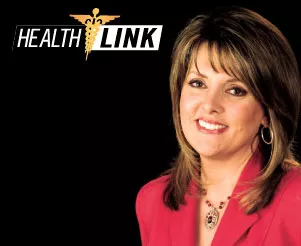 Where does the time go? It seems like we were just dusting off the lake sand from our toes, and now we're buying school clothes and looking at winter boots! Scarves and mittens will soon replace suntan lotion and glasses. I suppose there is no sense in mourning the loss of summer when fall brings its own great rewards. When this magazine hits the shelves, our long days will still be warm. By the time the next edition comes out, the leaves will have fallen, covering our ground in a splendor of yellow, red and orange. Change will be here.
And speaking of change, check out our upcoming special "Living Local & Organic: The Food Revolution." In our Health Link report, we'll be looking at how our food (and our attitudes) have changed. Does eating local and organic mean better health? Is it worth the extra money? Watch the special on Saturday, Sept. 27, at 7:30 pm and decide for yourself.
While autumn brings those crisp mornings and fabulous landscapes, it's also the gateway to cold and flu season. Unfortunately, I don't have the magic answer to staying flu-free, but we will be posting flu shot clinics on our Website. Go to KREM.com, and we'll have the very latest on what can be a tough time for school children and adults alike.
I also wanted to let you know of a change at Sacred Heart Children's Hospital. On Sept. 1, the Sacred Heart Pediatric Emergency Room went on a 24-hour schedule. That means pediatric-trained specialists are on hand 24 hours a day to take good care of your kids.
And finally, don't let the cooler temperatures stop you from enjoying a great walk outside. It's good for your heart and good for your spirits. Remember, fall is brief and soon enough we'll be talking about winter!