Warren Miller: No Turning Back
Warren Miller Entertainment has reached its 65th annual movie release with this year's No Turning Back. The name seems to capture its essence — the film is reminiscent of the immense progression that has occurred in the sport, and still their skiers are pushing forward to navigate this progression themselves. Narrated once more by the ski-world-infamous Jonny Moseley, the film was shot on exotic mountains across the country and the world. It includes some unique segments, featuring ski racing with Bode Miller and "speed-riding" in Switzerland, a variation of the sport that combines skiing with paragliding. REI is hosting this film at the Bing in Spokane, while the Alpine Shop in Sandpoint will bring Warren Miller to the Panida Theater.
No Turning Back • Sat, Oct. 25, at 7 pm • $13 • Panida Theater • 300 N. First Ave., Sandpoint • Sat, Nov. 1, at 6 and 9 pm • $20 • Bing Crosby Theater • 901 W. Sprague • skinet.com/warrenmiller
Level 1: less
Local terrain-lovers rejoice: Our North Idaho slopes have made the big screen. Schweitzer was a primary location in Level 1's 15th annual ski film, less. Level 1 is a smaller production company that brings unique energy to the screen by highlighting the enthusiasm of some up-and-coming skiers. It's heavy with backyard jibbing and urban features that capture what skiers can do with conservative budgets or imperfect snow conditions. Cinematic director Josh Berman puts those features on film with fluidity and a unique perspective.
less • Thu, Oct. 23, at 7 pm • $11 • Panida Theater • 300 N. First Ave., Sandpoint • level1productions.com
Matchstick Productions: Days of My Youth
For the first time ever, Matchstick Productions took two entire winters to collect film for this fall's debut film, Days of My Youth. Thematically, the film embraces all the childlike wonder of the sport, and celebrates the journey of a skier who moves from beginner on the slopes to full-on ski bum. MSP partnered with Red Bull Media, and the story line centers on skier Richard Permin while capturing many other big names such as Bobby Brown, Mark Abma and Michelle Parker.
Days of My Youth • Fri, Oct. 17, at 7 pm • $20 • Panida Theater • 300 N. First Ave., Sandpoint • Fri, Oct. 24, at 7 pm • Spokane County Fair & Expo Center • 404 N. Havana • Thu, Nov. 13, at 7:30 pm • Wolff Auditorium, Gonzaga University • 502 E. Boone • skimovie.com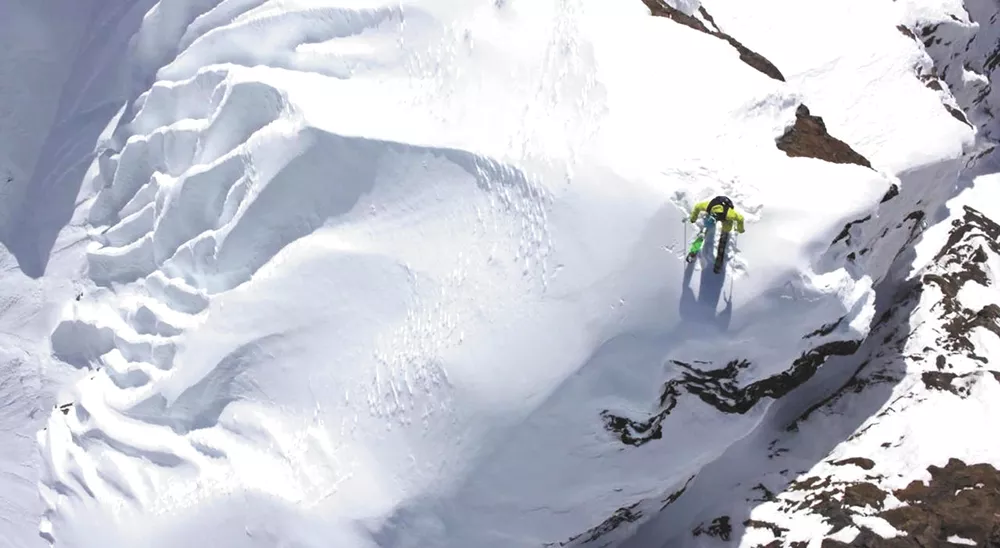 Teton Gravity Research: Almost Ablaze
This film company claimed "Film of the Year" at the 2014 International Freeski Film Festival for Almost Ablaze, which highlights skiers' constant inner battle to fight their fears and take another risk. Each athlete was wired for sound during shooting, which captures the emotion of the rider right as they experience each drop, sluffing turn or suffocating face-shot of snow. TGR wants you to feel the adrenaline and intensity that are just as much a part of the sport as the blissful turns and flawless runs.
Almost Ablaze • Fri, Nov. 7, at 8 pm • $10/$5 for kids under 16 • Panida Theater • 300 N. First Ave., Sandpoint • Sat, Nov. 8, at 3 pm • $10 • Snowlander Expo Theatre • 334 W. Spokane Falls Blvd. (Also, see TGR's Higher at the Expo 6:30 Fri, Nov. 7) • tetongravity.com/films/almost-ablaze