Schematics, Odyssey
Jerrick Crites is probably one hell of a Guitar Hero player. As the guitarist for the longstanding local instrumental metal band Odyssey, Crites puts most other local guitarists to shame in terms of sheer speed and precision. And his bandmates — bassist Jordan Hilker and drummer Lukas Hilker — are no slouches either. Across the four tracks of its latest EP, Schematics, the band paces itself. It marinates in Crites' riffs, letting him solo as long as needed, never too long. And that is, perhaps, the best thing about this band. It's full of incredible musicians, but they work here on building solid songs instead of just bloviating their talents senselessly. The 11-minute opus "Fractured Dimensions" gets close, though. The track builds and builds before, six minutes in, the band tears the roof off, letting all three members loose. And though this isn't music for the masses, to the discerning metalhead who enjoys dissecting every last bit of a song — this is your new favorite band. (Leah Sottile)
DOWNLOAD: "Schematics"
---
Self-Titled, The Groove Patrol
There is no shortness of ambition in the Groove Patrol's quest to become Spokane's own Tower of Power. The sprawling membership of the band (eight guys and five guests on this record) leads to a sprawling effort, which ends up putting some kink in their funk.
There are moments of straight '70s soul funk here, specifically delivered by the band's trumpeters, Jay Barron and Zac Fawcett, and bass player Josh Simon. The underpinning B3 and Rhodes playing are also quite good.
But it seems when a funk groove arrives, things suddenly halt with the unwelcome entrance of un-funky jazz sax or a reggae beat. Witness "New Dimensions," which is great stuff as funk meets Public Enemy — but the sax solo mid-tune nearly kills it. "OG Shortbus" is tip-top at first, but goes awry with a non-sequitur change to a reggae beat halfway through. It leaves listeners confused, aimless and wondering what just happened. (David Rey)
DOWNLOAD: "New Dimensions"
---
One More Ride, Jim Faddis
Ask me what kind of music I listen to and I'll tell you "anything but country." With that said, I enjoyed One More Ride. No, really, I did.
As the lead singer of bluegrass band Prairie Flyer, Jim Faddis stuck to what he knew and delivered a solid first solo album with enough country twang to attract fans of Merle Haggard (who Faddis name-drops in "Give Me Back My Heart") and enough of a folk sound to attract fans of the Avett Brothers ("Slow Train").
Though most of the songs on One More Ride are about remembering the past, "Give Me Back My Heart" features a lighthearted take on a failed relationship as Faddis sings, "You can have the Harley… just give me back my heart." Sounds like a fair trade to me. (Azaria Podplesky)
DOWNLOAD: "Give Me Back My Heart"
---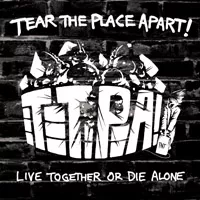 Live Together or Die Alone, Tear the Place Apart!
It's one thing to like youthful music when you're a kid. But to hear music — new music — that makes you get that youthful spring in your step is unique. And that's how Spokane's pop-punk outfit Tear the Place Apart! makes me feel. A band that rose from the ashes of the Grocery Boys, its album Live Together or Die Alone is a set of hyper-fast heart-wrought pop ditties (the longest song is just 2:58). Though TTPA! is less than a year old, it shows years of experience here — playing fast and tight while still offering something to say. Though the songs with the ska backbeat are less compelling than the ones that avoid the checkered path, there's a lot here about drinking and being pissed off. Sure, that's not reinventing the wheel of punk-rock songs, but who gives a shit? Punk should be about real life and being pissed off. And I hope they keep feeling that way. (Leah Sottile)
DOWNLOAD: "Sank the Ship"
---
The County Primaries, Kevin Brown
There's a certain level of safety and comfort that comes with folk/Americana music. Political and social messages make their way into the world peacefully — nestled between the slide of a steel guitar and the twang of a fiddle. Kevin Brown's solo endeavor, The Country Primaries, is the perfect easy-listening example. Inside the dusty walls and wheat fields of the album, Brown's leathery vocals (blended with a female counterpart), while unique, get lost in songs that are too safe. But still, the album plays crisp like a live backyard performance. Songs like "Move Away From the Light" pay homage to the "good ole' days," maintaining a strong chorus and a snappy tempo, bringing the otherwise sleepy album to life. (Jordy Byrd)
DOWNLOAD: "Move Away from the Light"
---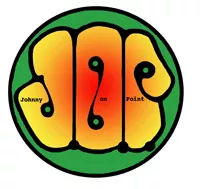 Tetherball Hypnosis
, Johnny on Point
This album plays like a scene from a movie, where everything is in fast motion, traveling through the inner-city core on a downtown street. Lights flash. Sounds are loud and distorted. And somehow there's one person standing there, listening, watching and still in the chaos. Johnny On Point's album pulls this feeling of calm together with its electronic jam, dance music. Each track blasts you with an array of pleasant and dissonant sounds. Dark, spacey beats fly overheard while bubbly, sporadic noises roll across your shoulders and slip their way into the cracks of the sidewalk, bouncing the concrete into a thunderous baseline. It's an album that lets you revel in the chaos and noise of life that surrounds you. (Jordy Byrd)
DOWNLOAD: "Keepin It Real"
---
Self-Titled, Anadonia
This is hardly just an album — it's more like an oeuvre. On its debut record, Anadonia — a local post-rock band with members stretched across the state — accomplishes a lot, showcasing the true depth and breadth of its abilities. Take the first track, "Our Great Depression." It's slow at first, strings gently cooing under a sample of a speech from Fight Club. Then the rest of the band — guitars, bass, drums — joins and, suddenly, the song totally shifts. Beauty gives way to volume. The lamb grows claws. It's a ballsy thing to change up the momentum like that, and something a group of less-confident musicians would never risk. The idea of bifurcating each song — dark/light, heavy/pretty — creates an interesting format, and Anadonia rides it in different shapes across the album. While it's hardly a tired structure for them, I found it made me appreciate when they allowed themselves to rock a bit (like most of the math-y "Service to God"). (Leah Sottile)
DOWNLOAD: "Service to God"