When Laura Becker returned to Spokane after living and working in Seattle for most of her adult life, she saw a city that had changed drastically from the place where she grew up.
Becker came back to take the top job of the nascent nonprofit arts organization Spokane Arts, which had recently become an independent entity (although still largely city-funded) rather than a city agency. To add to that, Spokane Arts' first executive director, Shannon Halberstadt, had held the position only for a year before her husband's job took her to Seattle. It was a tall task for Becker, as is any executive directorship in the nonprofit arts world, but there was a momentum she wanted to tap into. And she made quick work of realizing and capitalizing on Spokane's creative potential.
"I guess I became pretty protective about what Spokane is. People make a lot of presumptions about the culture in Spokane, and in some ways part of my job is to help people understand a different version. I think there are a lot of amazing things happening here. There's a lot of young, vibrant energy," says Becker, who has worked in arts administration since 2001.
Early in her tenure, which began officially at the start of 2015, Becker applied for a grant from the National Endowment for the Arts, which the organization landed to the tune of $10,000. It helped Spokane Arts add additional programming throughout the city, including the Light 'em Up! initiative, aimed at illuminating signs throughout the city that have fallen into disrepair. Partnering with the owners of the vacant Ridpath Hotel, Spokane Arts was able to brighten up the downtown skyline by repairing and relighting the iconic Ridpath sign.
Partnerships have been key in Becker's first year on the job. When a city project came looking for a way to dress up the otherwise drab light-signal boxes on downtown streets, they came to Spokane Arts to get the project off the ground. Spokane Arts was able to help the city with a student design contest to cover the boxes with artistic designs and found funding through Spokane Teachers Credit Union.
Spokane Neighborhood Services' community programs coordinator Jackie Caro, who originally conceived the idea of the signal-box covers, says Spokane Arts has emerged as a device to connect artists or merely someone who has a big idea with the resources they need.
"Not every organization has everything, but if you can work together, amazing things can happen. We've been successful in reaching out to people in the city who have a need and want to make art happen," says Caro.
Caro and Spokane Arts also teamed up on the Mobile Mural project, which debuted with an installation that wrapped an eyesore of a vacant lot along Division Street downtown. The project was so successful that Caro says the owners of the property were convinced to build on it rather than leave it empty.
Part of Becker's job is explaining her organization and how she can make these connections. She's been asked so many times, she has an almost boilerplate position on it.
"I say that we act as a clearinghouse for all things arts and culture-related in Spokane and support and provide resources for professional artists and other creatives," she says.
With Create Spokane Arts Month bringing attention to numerous events throughout the region, including the Spokane Arts Awards costume ball on Oct. 30, Becker wants people to know that the organization is doing things throughout the year. One of those efforts was the 900 Horses collaborative mural that filled a downtown plaza with community members' stenciled drawings of horses, commemorating the 1858 slaughter of Native American horses by the U.S. Army.
This fall, the organization is partnering with a visual arts class at Gonzaga on a mural, teaming with Spokane Arts program director and respected muralist Ellen Picken to paint the outside of a soon-to-open café in the East Central neighborhood. And there's Spokane Throw, which projects the text of letters written by residents onto buildings throughout the city. There are more murals to come, a partnership to bring window art to the vacant Ridpath and the ongoing building of a sculpture to commemorate veterans to be dedicated at the Spokane Arena on Veterans Day.
"We want Spokane Arts to be on the tip of people's tongues on a regular basis. We're growing toward that," says Becker. ♦
---
CULTURE
Sept. 22-24
IDAHO HERITAGE CONFERENCE
Here in the West, we're proud of our heritage and the rich culture established by the native peoples who were one with the land, and the Western pioneers who laid groundwork for our modern cities and towns. This year, Moscow hosts the statewide Idaho Heritage Conference, an event intended to encourage historic preservation, historical and cultural education and archaeological research. But you don't have to be a professional in these fields to attend, or to find interest in the many workshops held across the Moscow area during the three-day event. Amateur preservationists and history buffs are more than welcome to attend art exhibits celebrating Idaho's heritage, sessions on rehabilitating historic barns and tours of nearby historically and culturally significant sites. See a full schedule of events and register to attend online. Events across Moscow, Idaho, times and prices vary, idahosheritageconference.org (CHEY SCOTT)
Sept. 25
CREED BRATTON
He didn't get a ton of airtime, but whenever he did, Creed Bratton made The Office a hell of a lot funnier. As some may know, Bratton was also a member of the classic rock act the Grass Roots before getting into acting and comedy. In his post-Office life, Bratton has taken to the live stage, combining his musical skills with his goofy hilarity. Featuring tales of leaving home, hitchhiking, boarding a cargo ship, backpacking across Europe with friends and changing his name, Bratton's performance is probably the weirdest thing you'll see this fall. The Bartlett, $20-$30, 8 pm (MIKE BOOKEY)
Sept. 26-Nov. 1
WASHINGTON STATE CHINESE LANTERN FESTIVAL
It's like nothing Spokane has ever seen before. And without doubt, the scene unfolding the past few months in Riverfront Park has piqued the curiosity of those who've seen the colorful artifacts strewn across the grass and the snaking form of a golden dragon taking form on a hillside overlooking the Spokane River. We don't have to wait much longer, though: the inaugural Chinese Lantern Festival comes to life in light later this September. The glowing, gem-hued orbs in the shapes of animals, plants and Chinese pagodas will attract visitors to the park to marvel in their sheer beauty and vastness of scale, and to experience the rich culture of China through daily performances and a pop-up restaurant in the park showcasing authentic Chinese cuisine over the festival's five-week run. (CS) Riverfront Park, $9-$17/day or $60/festival pass; $25-$100/dining, open daily, times vary
Oct. 6
EUGENE BALLET COMPANY: SLEEPING BEAUTY
The internationally performing, full professional ballet company graces the Spokane stage in its 36th season, dancing to the tune of a timeless classic. Set to the fantastical music of Russian composer Tchaikovsky, Sleeping Beauty will satisfy your fairy-tale whimsies as you patiently await your beloved Nutcracker to officially usher you into the Christmas season. Prepare yourself for magical lands, mythical creatures, dazzling costumes and the everlasting love of Sleeping Beauty and her dear prince. INB Performing Arts Center, $27.50/$32/$38, 7:30 pm (MW)
Oct. 8
KATHY GRIFFIN
What's better than a comedy show or a night at the casino? Both. Award-winning actress and comedian Kathy Griffin will take the stage at the Northern Quest Casino. From late-night talk shows and penning her own memoir to winning two Emmys and a Grammy, Griffin just about does it all. Griffin's two-hour #LIKEABOSSTOUR hones all of her acting, stand-up comedy, hosting and even speaking skills into one show. Northern Quest, $55-$95, 7:30 pm (KH)
Oct. 17
BILL MAHER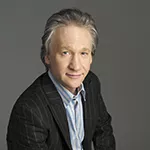 Bill Maher was an early and vocal advocate of marijuana legalization, so it just seems natural for the political provocateur, TV star and stand-up comic to become a regular visitor to Spokane. Perhaps his show at The Fox will serve as the start of a regular relationship with the Lilac City. Maher is probably best known as host of the excellent HBO political chat show Real Time with Bill Maher, where his guest panels inevitably clash in entertaining, hilarious and often educational ways. His stand-up shows offer all Maher, and his libertarian/liberal leanings should make for an interesting dynamic here in Eastern Washington. Martin Woldson Theater at the Fox, $39/$49/$58/$69, 8 pm (DAN NAILEN)
Oct. 30
SHAPING SOUND
The name doesn't give it away, but Shaping Sound is a dance company and show. Under the guidance of artistic director Travis Wall — a runner-up on So You Think You Can Dance who has since gone on to choreograph the Oscars and win multiple Emmys for his work — the company strives to bring contemporary dance to audiences all around the country. Shaping Sound was featured on Oxygen's All the Right Moves, which chronicled the formation of the group. Fans of SYTYCD can expect to see many of its alums in Shaping Sound's ranks. INB Performing Arts Center, $50-$78, 7:30 pm (LJ)
Nov. 23 / Dec. 3-6
THE NUTCRACKER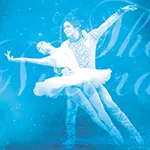 Once again, the classic holiday tale of a nutcracker figurine-turned-dashing prince, a little girl whose dreams come to life, sugarplum fairies and human-sized mice delights local audiences with two different yet distinct performances. First, the Moscow (Russia, not Idaho) Ballet's Great Russian Nutcracker takes to the stage at the INB Performing Arts Center the week of Thanksgiving. The elaborate puppets and dancers' costumes are the ideal touch in this performance of one of Russia's greatest contributions to the arts — Tchaikovsky's mesmerizing score. This music is why fans of the story also shouldn't miss the season's second local performance of the ballet, accompanied by our own Spokane Symphony Orchestra, performing that magical score live as dancers from Santa Barbara's State Street Ballet, with dozens of local dancers, tiptoe and gracefully leap across the stage. INB Performing Arts Center, Nov. 23 at 7 pm, $28-$175; Martin Woldson Theater at the Fox, Dec. 3-6, $12.50-$75 (CS)
Dec. 11
MYTHBUSTERS: JAMIE & ADAM UNLEASHED
Love Mythbusters but wish they were a little closer than the TV screen? Look no further. Join Discovery Channel's famed and crazed Jamie Hyneman and Adam Savage as they get up close and personal with science on the stage. This live show will be full of unexpected experiments, science and fun as viewers get the behind-the-scenes treatment of what a Mythbusters episode might usually be like. Don't miss the opportunity to be selected as a volunteer for Jamie's Farewell Tour; he'll soon retire from live touring. INB Performing Arts Center, $52-$127.50, 7:30 pm (KH)