For three decades, Ginny McCoy and Char Russell have been teaching little kids at Roosevelt Elementary School. Precisely how many little kids, however, has varied dramatically. The two have had classes with as few as 15 students and as many as 27.
"They are so drastically different, I can't even begin to explain it," says Russell. "For kids to really hook into schools, they need to build relationships with teachers." And in large classrooms, she says, that's hard. Troublemaking first-graders seem to feed off each other — with 10 more kids in a class, managing the chaos becomes that much harder.
But it's about more than discipline: It's about how much time, how much personal customization, teachers can give to each student.
"When you have a smaller class, you can meet the needs of all children on the ability spectrum," McCoy says. "When you have a smaller group of kids, you feel more successful as an educator."
This year, they have only 19 students in each of their first-grade classes. Credit state investment: By the fall of 2017, Washington state aims for kindergarten through third-grade classes in high-poverty schools to contain an average of only 17 students apiece.
Logistically, meeting that goal is complicated: For Spokane Public Schools alone, administrators estimate it would take 145 new classrooms. Already, Spokane elementary schools like Longfellow have lost dedicated art classrooms to accommodate smaller class sizes. This November, voters will vote on Initiative 1351, which would up the ante even higher: For starters, it would require the legislature to drop class sizes down to 15 to 17 students in kindergarten through third grade, and to 22 to 25 students in all other grades. Low-income schools would go even further.
While it's won praise from educators, it carries with it a billion-dollar price tag — including the cost of hiring more than 25,000 new teachers, administrators and other staff members — that has given even some of the biggest champions of education pause.
The requirement is baked into the state constitution itself: The "paramount duty" of Washington state is supposed to be the adequate funding of basic education. But in 2012, the state Supreme Court ruled that the state had repeatedly failed to live up to that promise. Last month, it found the legislature in contempt, threatening sanctions unless lawmakers made clear progress toward funding education.
Former teacher Mary Howes, sponsor of the class-size initiative, sees it as a step toward fulfilling that promise. "We're still 47th in the nation for class size," Howes says.
Plenty of research indicates students learn better in smaller classes. Most famously, a lengthy study in Tennessee, beginning in 1985, examined around 6,500 students in about 80 elementary schools. The kids in early-grade classrooms of 13 to 17 students — particularly low-income students — performed much better than those in classes of 22 to 25 students. A decade later, these students were slightly more likely to attend college.
"Having qualified, caring adults working with fewer students is the best bang for your buck," says Howes. "The long-term benefit is there; you get great return on your dollar."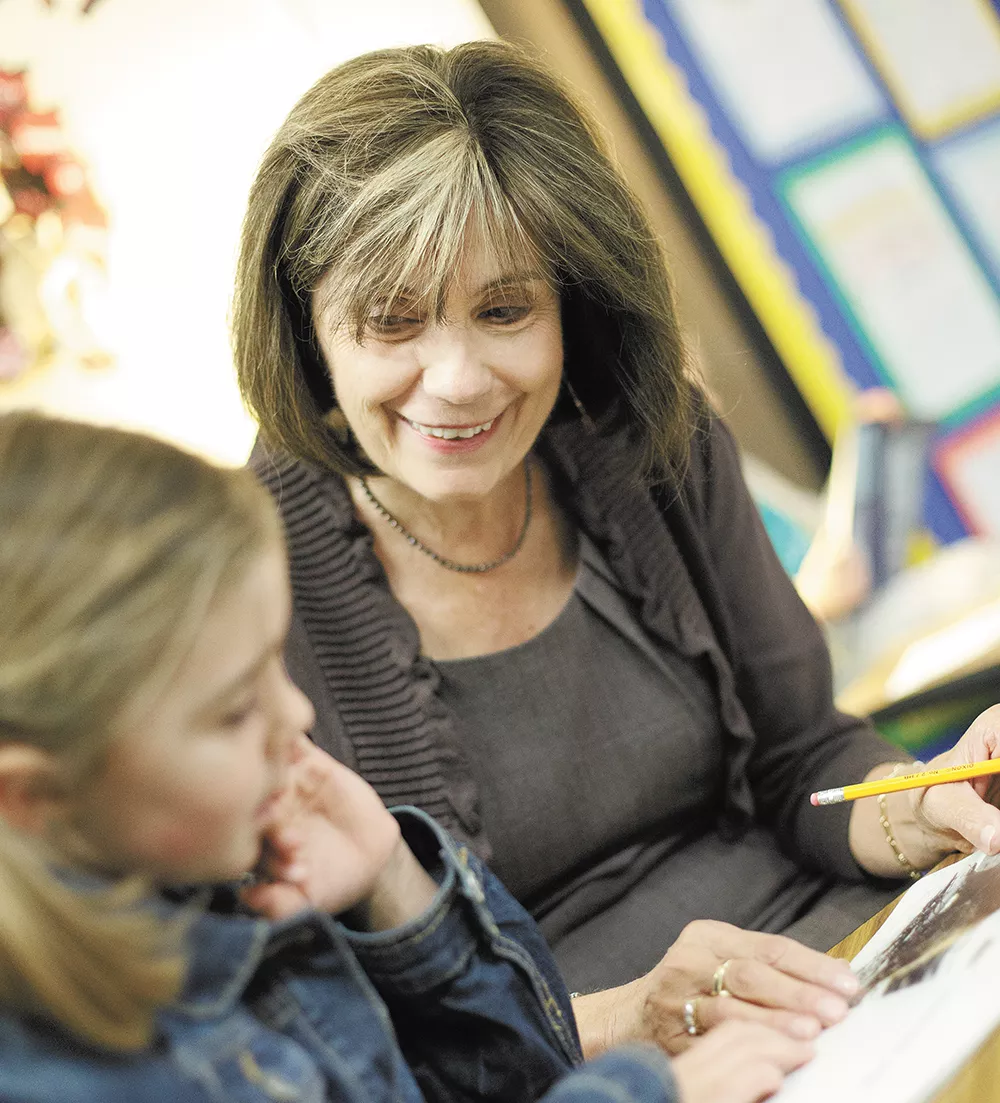 But there are caveats: California found that after it decreased its class sizes, the flood of new and inexperienced teachers mostly washed away the modest gains for students in small classes. And then there's the cost: Washington state's Office of Financial Management predicts that starting in the fall of 2017, it would cost the state $3.4 billion every two years, not including the money local districts need to construct new buildings and facilities. The state predicts that modest increases in its revenue will quickly be overwhelmed by increasing costs in the overall budget. The initiative doesn't say how small class sizes would be paid for.
It does, however, give districts with cramped schools flexibility to spend the money in other ways, by adding counselors, librarians, teaching assistants and aides. In other words, the "small class size" initiative might not actually add smaller class sizes in all schools. It might simply mean more teachers or aides in a single classroom. (The Tennessee class-size study found that adding aides to large classrooms was only about a third as effective as smaller class sizes.)
"It's not overstating it to say it's a false promise," says Liv Finne of the conservative Washington Policy Center.
She says the research on whether lower class sizes are worth the cost is mixed. "There's no consensus that this is the solution," says Finne. "[But] there's agreement that this is a very expensive policy."
The question is whether there's a cheaper, more effective approach: Finne argues the money could go instead toward performance pay for teachers — or even better, money for individual tutoring, longer school days and longer school years. "I think you could add 10 days of school with the money you have here," she estimates.
Some of the biggest proponents of education, including Gates Foundation founder Bill Gates and U.S. Secretary of Education Arne Duncan, have criticized the obsession with small class size.
"We spent billions of dollars to reduce class size. As a parent, we all love small class size," Duncan said in a 2011 TV interview. "But the best thing you can do is get children in front of an extraordinary teacher. So other countries have higher class sizes but extraordinary talent in those rooms."
In fact, as districts struggled during the recession, Duncan suggested they actually use targeted class size increases to save money.
"Arne doesn't know anything," says Jenny Rose, president of the Spokane Education Association. "If you ask 100 teachers or educators if they believe in [lower class sizes], they'd say, 'Yeah, it makes a really big difference.'"
She remembers, about eight years ago, teaching a third-grade class of only 18 students. Despite having three special ed students and a non-native English speaker, she brought them all up to reading at grade level. Every student but one passed the state standardized test. "It was amazing," Rose says. "It was my best year ever."
Even state Sen. Andy Billig of Spokane, a big proponent of education funding, has struggled with the dilemma. "I agree philosophically with the goals of the initiative," says Billig, who sits on the Early Learning & K-12 Education committee. But he wonders whether "if we just put that nearly billion dollars in anti-poverty programs, it might have a more positive impact on educational success."
Despite high class sizes, Washington's schools excel in many areas. "People say they want to move to Spokane because of how our schools are doing," Billig says. "We're in the bottom half of funding and the top third in most categories for student achievement."
But Howes sees clear room for improvement: "We can always do better for our kids." ♦