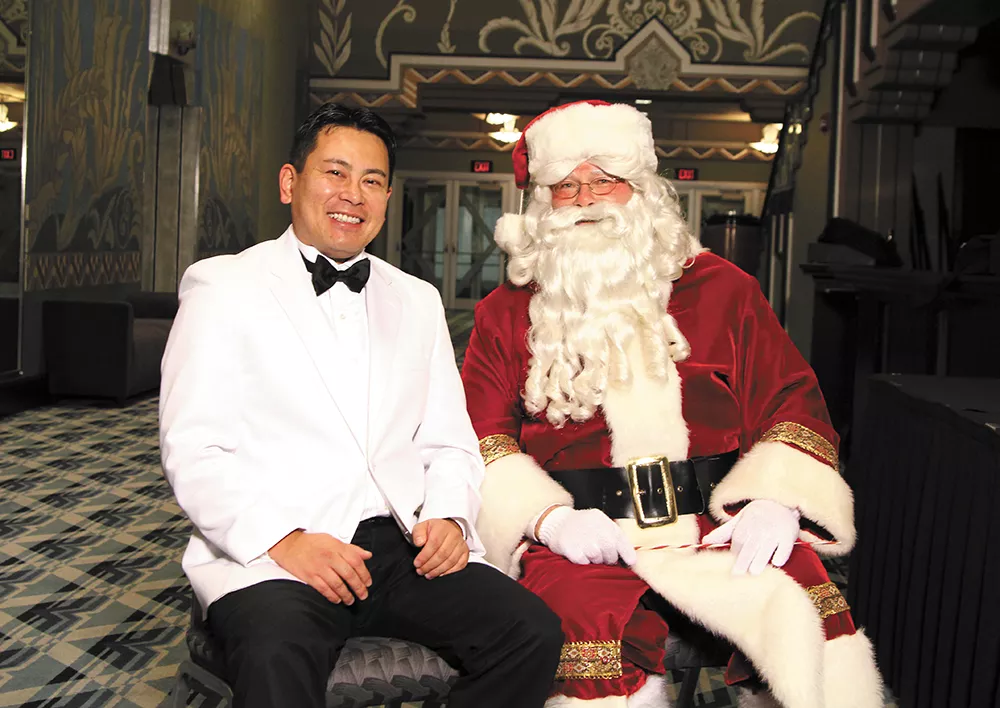 Nearly 2,000 people joining voices for "Joy to the World" or "It Came Upon a Midnight Clear" year after year may seem monotonous, but for so many, the tradition of belting out those well-known lyrics with the Spokane Symphony for its Holiday Pops Celebration concerts never tires.
"There is something extra special about singing along while the full orchestra plays. Everyone, young and old, really gets into it," says resident conductor Morihiko Nakahara, who is helming Saturday and Sundays concerts.
It's that time of year again when every artistic organization pulls out all the stops for the holiday season hoping to attract festive crowds. Continuing its season-long SuperPops series with this weekend's festive concerts, the symphony is no exception. The show will play up treasured seasonal favorites ("'Twas the Night Before Christmas"), inspired Christmas medleys (a mash-up of "Frosty the Snowman," "Jingle Bells" and more) and lush pieces you may not have heard before ("A Charleston Christmas"). The show finishes with the popular sing-along session. In addition, the Spokane Symphony Chorale and Spokane Area Youth Choir will join the orchestra onstage for full-out showstoppers ("Gloria," "Christmas At Home").
Surprises are also planned with Santa slated to conduct one piece and a performance by a mystery guest, who Nakahara promises will spice up the evening with a "hot number."
"Our Holiday Pops concerts have turned into quite the local family tradition," Nakahara says. "It's a show where the audience can sit back and enjoy the memories that our music brings."
Spokane Symphony SuperPops: Holiday Pops Celebration • Sat-Sun, Dec. 21 at 8 pm, Dec. 22 at 2 pm • The Fox • 1001 W. Sprague Ave. • $26- $62 • ticketswest.com • 1-800-325-SEAT