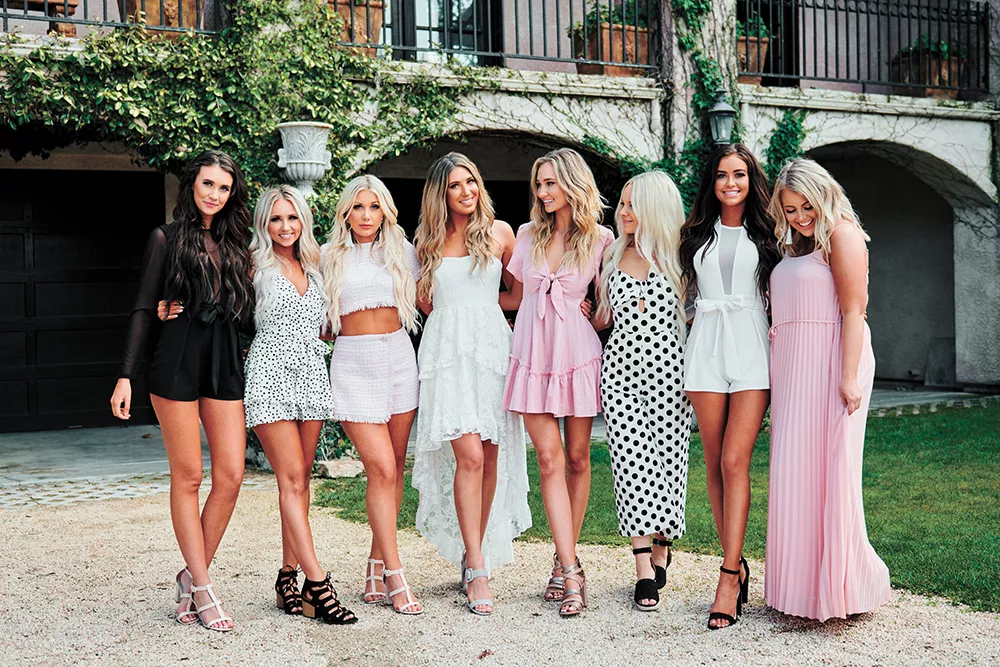 It's risky business opening up a brick-and-mortar women's clothing boutique in the midst of an online shopping revolution.
But for NanaMacs owners Suzy and Jeremy Shute, their small Coeur d'Alene boutique was defying odds six years ago. The store grew 10 percent month over month.
The couple opened the boutique in tribute to Suzy's grandmother, Nana, whose fashion always inspired her, and her grandfather, Mac, who was a successful San Francisco businessman.
By the end of their three-year lease, however, the Shutes decided they'd outgrown their storefront in Coeur d'Alene's Riverstone district. So, they moved out and online.
In their first year of online-only sales, NanaMacs (nanamacs.com) more than doubled in growth, going from about $2 million in revenue to $6 million. The following year, they doubled again. Jeremy Shute soon realized that the money and effort they'd spent operating the physical storefront wasn't cost-effective.
"We took that same product, and [in] that same time, and put it into the dot com, and that's just how much more it grew," he says.
NanaMacs' inventory appeals mostly to women ages 18 into their 30s. Fifteen percent of its sales come from Washington, California and Idaho. The online boutique curates its inventory from 500 vendors across the country, from Los Angeles to the East Coast.
NanaMacs also offers original pieces, designed in-house and manufactured in the U.S. The NanaMacs Originals line offers a variety of flirty sundresses, tops, bodysuits, bottoms and jumpsuits that have either a romantic or street-style flair. These originals can be inspired by pieces that NanaMacs' staff saw, like or previously stocked, but that maybe needed improvement. Whether it's changing color, adding pockets, adjustable straps or reversibility, these designs aim to offer better pieces for customers. Best-selling pieces from other vendors can also be tweaked and added to this collection.
"With our NanaMacs Originals, we try to do something different," Shute says. "Part of that boutique experience is having something that nobody else does."
To make sure these originals and any other items in their inventory fit right, NanaMacs hosts Facebook Live feeds Monday through Friday at 4 pm, and on Sundays at 10 am.
"We've got a lot of new product rotating through the system very rapidly. So that makes us different than your Forever 21s, H&Ms — your big box stores," Shute says. "They bring in a lot of product, but there's only one or two you'll find by the time you get to the store."
During each live feed, NanaMacs launches 20 new products, each worn by two of its six full-time models to show how the pieces look on different body types.
"It's created such a great shopping experience that our customer return rate is close to 70 percent," Shute notes.
While the retailer has found serious online success, local customers who've visited NanaMacs in Coeur d'Alene in years past also have been asking the Shutes to open up a storefront again. To that end, the couple allocated space in the new warehouse they're building for a potential new storefront in Coeur d'Alene, just in case they decide to revisit a brick-and-mortar spot, of course this time paired with their successful online presence. ♦