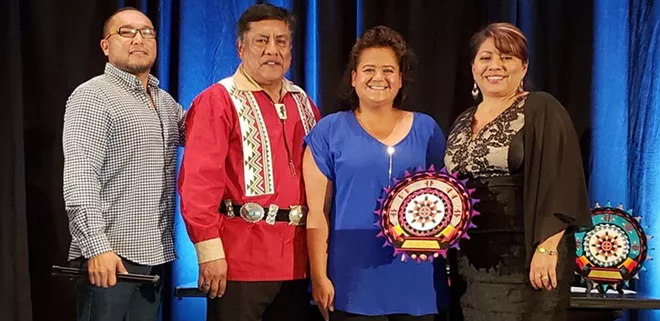 Coeur d'Alene Casino Resort Hotel announces it was named "Tribal Destination of the Year" for its proactive work promoting cultural tourism, accepting the award during the 21st annual American Indian Tourism Conference in Oklahoma on Sept. 18.
Owned and managed by the Coeur d'Alene Tribe, the property has undergone six expansions since its opening in 1993. Its Cultural Tourism Program is meant to educate tourists about the culture of the Coeur d'Alene Tribe and its history through hands-on tours and experiences like a bison ranch tour, guided hikes and canoe trips and tours of the Steptoe Battle site.
This award from the American Indian Alaska Native Tourism Association follows recognition by the National Tour Association as a Silver Medal winner and "Distinguished Dozen" member for its main casino and gaming property.
"The Coeur d'Alene Casino's Cultural Tourism Program mission is to educate and celebrate the Coeur d' Alene Tribe's traditions, values and history," said CEO Francis SiJohn in a press statement. "Being recognized nationally for our culture tourism activities is a humbling honor that shows we're accomplishing our mission well."
For more information about the resort and upcoming events,
hit this link
.