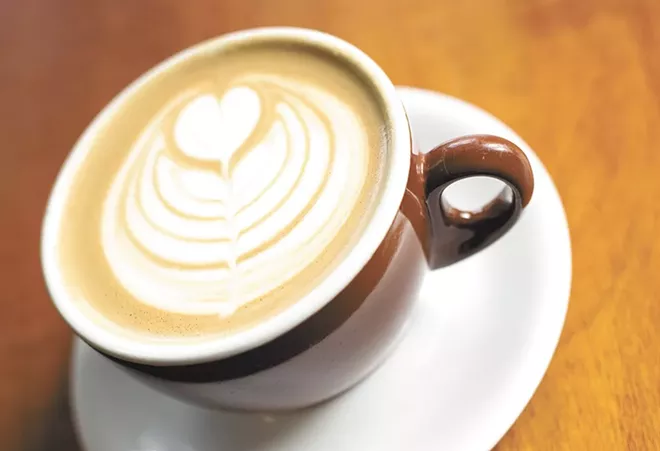 By TIFFANY HSU
© 2018 New York Times News Service
Coffee sellers are mulling how to fight a California judge's ruling that would require the beverage to be branded with cancer warning labels.

The National Coffee Association, whose members include Starbucks and Dunkin' Donuts, said in a statement Thursday that it was "currently considering all of its options, including potential appeals and further legal actions."
The ruling stems from a lawsuit filed in 2010 by the Council for Education and Research on Toxics, a nonprofit group based in Long Beach. The group charged that Starbucks and other companies — a group that eventually included 91 defendants — did not warn consumers that ingesting coffee would expose them to acrylamide, a chemical formed when coffee beans are roasted.
California keeps a list of chemicals it considers to cause cancer or reproductive harm, and acrylamide has been included since 1990. The state's Safe Drinking Water and Toxic Enforcement Act, known as Proposition 65 after it was passed in 1986, requires businesses to provide warning labels when exposing consumers to any of the hundreds of chemicals listed.
Judge Elihu M. Berle, in Los Angeles County Superior Court, wrote in a proposed decision Wednesday that the companies failed to show that acrylamide does not pose a significant risk when produced during the coffee roasting process.
"Since defendants failed to prove that coffee confers any human health benefits, defendants have failed to satisfy their burden of proving that sound considerations of public health support an alternate risk level for acrylamide in coffee," the judge wrote.
William Murray, the chief executive of the coffee association, wrote in an email Friday that the presence of acrylamide in coffee "is not in doubt" but stressed that the levels "are minuscule."
"Coffee is much more than acrylamide — it literally contains hundreds of substances, and is one of the most heavily studied foods of all time," he said.
Businesses that violate Proposition 65 could face penalties of up to $2,500 per day for each violation, according to the California Attorney General's office.