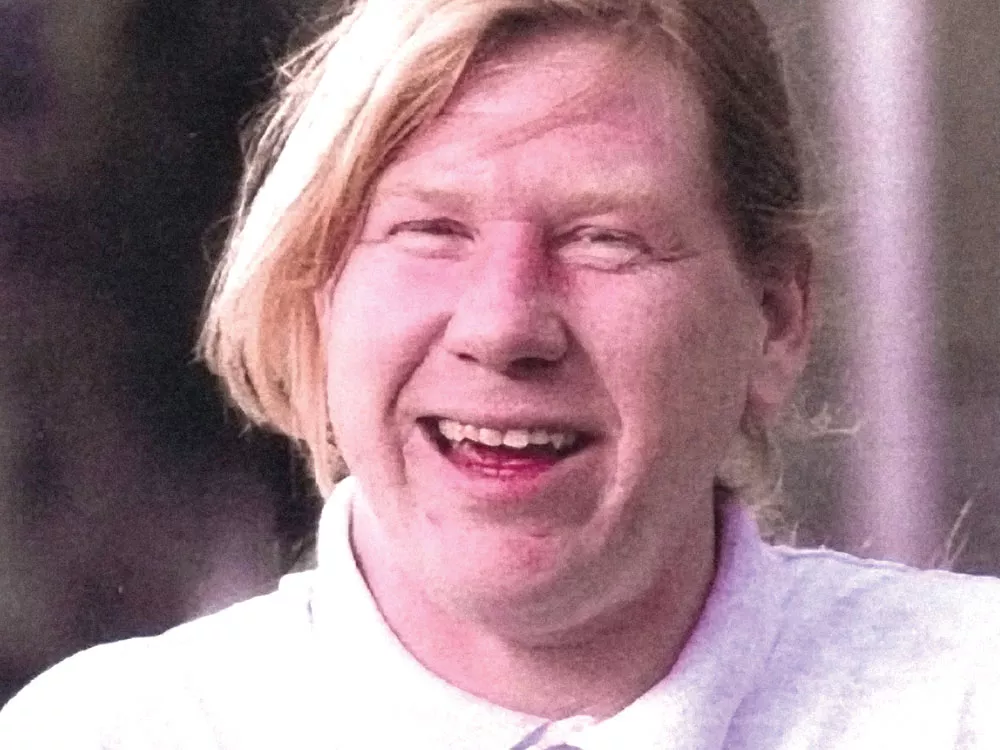 The burglars emptied Tom Clouse's home and swiped a big Ford F-250 pickup from his driveway. They took his late uncle's WWII sidearm. They stole the jewelry of his late wife.
The perpetrators didn't just steal big-dollar items. They combed through everything. Took tools from the basement. Bic lighters from a utility drawer.
"The house was in complete shambles, every counter, drawer and cabinet had been gone through," says Clouse, a reporter for the Spokesman-Review since 1999.
Clouse isn't just any reporter, though. He led the Spokesman's coverage of Otto Zehm's death at the hands of Spokane police and the subsequent trial and conviction of Officer Karl F. Thompson.
Clouse is also one of three people connected with the Zehm case who have had suspicious incidents at their homes.
While Clouse was in Yakima covering Thompson's trial in October, a neighbor called him concerned: Clouse's truck was missing, and the back door to his house was open.
After filing his stories, Clouse returned to Spokane. By the door where he usually enters his home was an open copy of the Spokesman-Review, displaying one of Clouse's own articles.
"It was the front page, above-the-fold story about Karl F. Thompson's testimony," Clouse says. "It's clear whoever left that was sending a message."
The burglars, Clouse says, came in through a basement window and left gloves on the scene.
"One of the so-called burglars took a block of cheese and was gnawing on it and left it in the basement," Clouse says. "I asked the police to take it as evidence, and they refused."
Clouse hoped law enforcement could obtain a DNA sample from the cheese. The Federal Bureau of Investigation asked Clouse to preserve the cheese as evidence, he says, but agents never came to retrieve it. Spokane police say they retrieved fingerprints from his house, but because of a backlog, they're still waiting to send them out for processing.
Civil attorneys Jeffry Finer and Breean Beggs — both involved in the Zehm case — have also experienced incidents involving their homes.
Beggs, 49, has represented Otto Zehm's family since 2006, shortly after Zehm died after being beaten and hog-tied by Spokane police.
One day in June 2010, while Beggs was attending a pre-trial hearing for Thompson, Beggs' wife came home to find their basement flooded. The water came from a line outside the house that had been cut in what Beggs says was no accident.
"There was no way that would be sliced without someone intentionally doing that," says Beggs.
"It was right during the hearing that it broke, and no one was home," he adds. "Whether or not there was a connection there, I don't know, but it was certainly troubling."
Like Clouse, Beggs doesn't want to speculate on whether he may have been targeted. "I don't have enough evidence to make any conclusion," Beggs says. "I would just say I'm concerned."
Beggs reported the incident to the Federal Bureau of Investigation rather than filing a report with Spokane police.
Frank Harrill, a senior FBI agent based in Spokane, says the FBI is aware of the burglary at Clouse's residence but declined further comment. He also declined to comment on the incidents involving Beggs and Finer.
The incident involving Finer happened even earlier. In March 2009, police reported a 911 hang-up call coming from Finer's home, according to a Spokesman-Review article. Police entered the home without Finer's permission to find it unoccupied. Neither Finer nor his wife was in town at the time.
That incident came about a week after Finer had filed the Zehm lawsuit against the city. The lawsuit remains on hold until the criminal trial is resolved, Beggs says.
Spokane Mayor David Condon says that he's heard of the burglary at Clouse's residence but not of any incidents involving Beggs or Finer.
Condon says he has not been made aware of the police department's investigation into the burglary, and that without any evidence, he wouldn't speculate on whether the incidents were an act of retribution against any of the three.
Beggs' flooded basement sustained over $20,000 in damage.
Claims for the Clouse burglary amounted to $29,000 for the truck and $13,000 for the house's contents.
Insurance covered all of these claims, but for Clouse, who last week mourned the second anniversary of his wife Christianne's death, dollars don't mean much.
"All of her jewelry, her mother's jewelry and grandmother's jewelry, including the wedding rings," Clouse says. "You can't really put a dollar value on that kind of stuff."