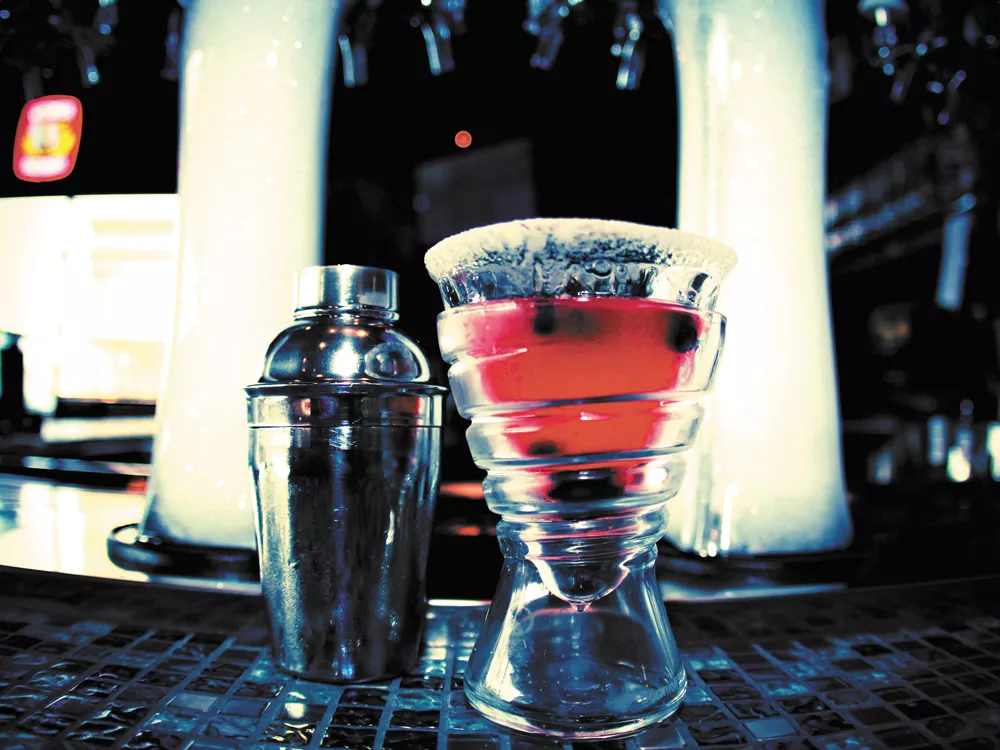 Restaurants at near the North Division Y have a delicate balance to achieve: appeal to local families and college students, as well as those traveling through and tired shoppers who just couldn't get out of Home Depot in time to cook dinner. Hop Jack's is the newest restaurant in the area to cater to this eclectic group of hungry diners.
It hasn't taken very long for people to find the place, and Bobby Orne, a member of the waitstaff who has worked at the restaurant since its Oct. 18 opening, is excited about the menu.
Standing in the spacious bar area, which very comfortably seats 85, Orne says the place starts buzzing near the end of happy hour and keeps up the pace until 9 or so at night. The burgers are the big draw — there are 14 varieties to choose from — and Orne recommends the jalapeno burger ($11), which comes fully loaded with jalapeno peppers, pepper jack and bacon.
The fish tacos ($12.95) were each stuffed with a fist-sized chunk of flaky Arctic cod, fresh salsa and spicy chipotle sauce. The garlic fries were steaming and covered with parsley and slivers of real garlic. But the hook, and the one staff members are certain to tell you about, is the drink menu: the lemon drop and other fruit flavored martinis, served in glasses made of ice, as well as their 34-degree tap beer.
The first Tuesday of every month the bartenders switch to new regional breweries. Hop Jack's is a Washington state restaurant chain and dedicated to keeping its taps Northwest-centric. Current beers on tap include Ellensburg-based Iron Horse Brewery's Irish Death, Puget Sound Porter from Tacoma's Harmon Brewery and Spokane's own No-Li Stellar Stout.
Near the end of happy hour a group of women arrives with presents and a birthday celebrant. A man sits at a table eyeing the window and his cell phone. The boomers at the bar wipe their mouths with their napkins and some 20-somethings order martinis. Orne eyes the filling tables and motions to the space surrounding him and says, "This is our core right here."
Hop Jack's • 9265 N. Nevada • 465-1880 • Mon-Thu, 11 am-11 pm; Fri-Sat closes at midnight; breakfast Sat-Sun, 8 am