GONZAGA WOMEN
Coach: Lisa Fortier
Last year's record: 27-6 (17-1 WCC)
Important returning starters: Zykera Rice, Chandler Smith, Laura Stockton
The lowdown: The Zags are expected to win the WCC again, as Fortier's team received seven of the 10 preseason coaches' votes. They'll no doubt miss Jill Barta's team-leading 18.8 points per game, but can rely heavily on their three seniors Zykera Rice, Chandler Smith and Laura Stockton, all voted as preseason all-conference members. The leadership of Stockton and junior Jessie Loera as lead ball handlers should give Fortier some comfort as they try to repeat their success from last season.
If you only watch one game this season: Notre Dame, Nov. 22. Parity in women's college basketball is not nearly as prevalent as it is in men's. There's a reason UConn has gone on cartoonish win streaks and consistently blows out other ranked teams. Even so, it's never bad to see where your team stacks up against blue bloods. The Zags will face the reigning NCAA champs in the Vancouver showcase over Thanksgiving week. (TUCK CLARRY)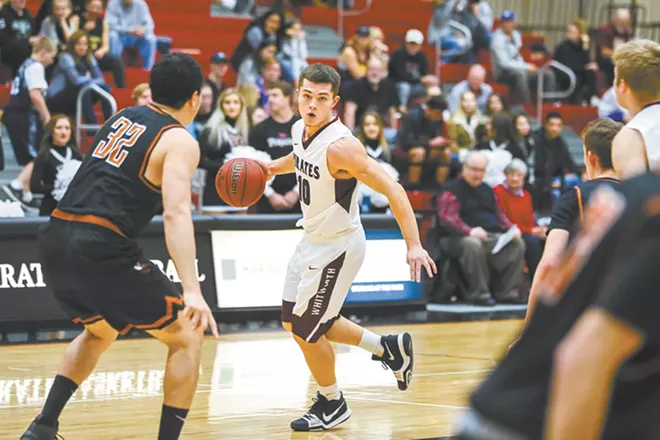 WHITWORTH PIRATES
Coach: Matt Logie
Last year's record: 24-4 (14-2 Northwest Conference)
Important returning starters: Kyle Roach, Ben College, Jordan Lester
The lowdown: The Pirates had a great 2017-18 season and this year should be no different. Senior Kyle Roach has received preseason Division III All-American honors (he was named an All-American last year) and is destined to light it up and be an assists and points monster. He's joined by an experienced cast of teammates that should make Whitworth favorites in their conference.
If you only watch one game this season: Whitman, Jan. 8. The Pirates stunned Whitman last year when Roach hit a buzzer-beater to win the conference championship. And that's after a previous matchup where Roach dropped a career-high 45 against the Blues. The two teams are early favorites in the Northwest Conference. (TUCK CLARRY)
WASHINGTON STATE COUGARS
Coach: Ernie Kent
Last year's record: 12-19 (4-14 Pac-12)
Important returning starter: Robert Franks
The lowdown: Kent and the Cougars had their backs against the wall not only during much of the Pac-12 season but during the offseason as well. Four players announced their intent to transfer in the spring, and 6-foot-7 forward Robert Franks would have been the fifth to leave if he kept his name in the 2018 NBA draft. Losing nearly half a roster and recruiting a foreign big man and three-star recruit in CJ Elleby leaves the Cougars destined to fight with the rest of the castoffs at the bottom of the "Conference of Champions."
If you only watch one game this season: Oregon, March 6. In a forgettable season, Cougars fans will spend much of the time looking at the talent of the opposing team. Take the opportunity to see potential tournament dark horse Oregon in person, and see Manute Bol's son Bol Bol showcase his talents on a loaded team. (TUCK CLARRY)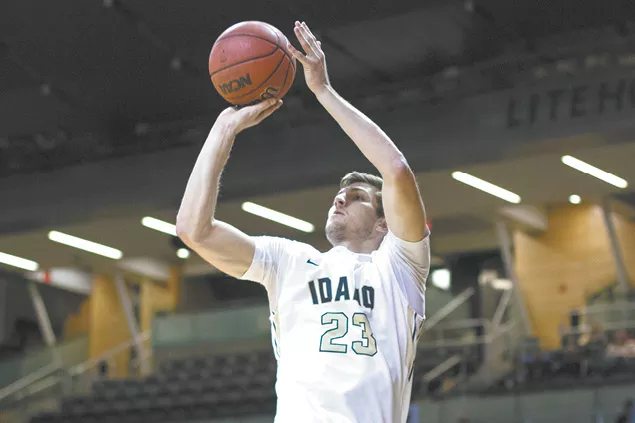 IDAHO VANDALS
Coach: Don Verlin
Last year's record: 22-9 (14-4 Big Sky)
Important returning starters: Nate Sherwood, Trevon Allen
The lowdown: After a successful season in the Big Sky, the University of Idaho is looking to remain in the fight while losing its three leading scorers. Guards Perrion Callandret and Victor Sanders will be missed, and the Vandals will rely heavily on junior Trevon Allen to help lead the backcourt. Look for senior Nate Sherwood to take on more of a scoring role as he helps make up for Brayon Blake's absence. It will be a season of hopefully reloading rather than retooling.
If you only watch one game this season: Washington State, Dec. 5. The Vandals took last year's game in Moscow convincingly (91-64). A big clue to how Idaho's season will progress is this early December matchup. (TUCK CLARRY)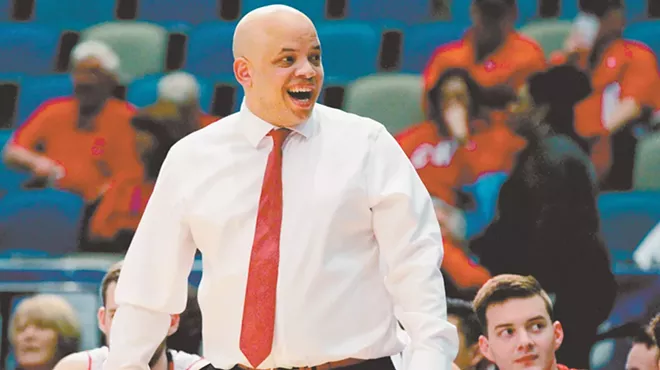 EASTERN WASHINGTON EAGLES
Coach: Shantay Legans
Last year's record: 20-15 (13-5 Big Sky)
Important returning starters: Jack Perry, Ty Gibson
The lowdown: Legans' first year as head coach was a challenging one — but not on accident. The team played anyone, anywhere, early in the season, which helped the team get to the point where they rattled off eight straight wins the final two months of the season. Legans will copy that approach again as the Eagles play nationally ranked Syracuse, Oregon and Washington to start the season. You won't be able to say the Eags aren't battle-tested.
If you only watch one game this season: Montana, Jan. 10. By the time Eastern hosts its rival, we will know a lot about the Eagles. They could be contending for Big Sky honors or they may just be contending for a big win against a disliked foe. Either way, it's going to be crazy at Reese Court. (TUCK CLARRY)