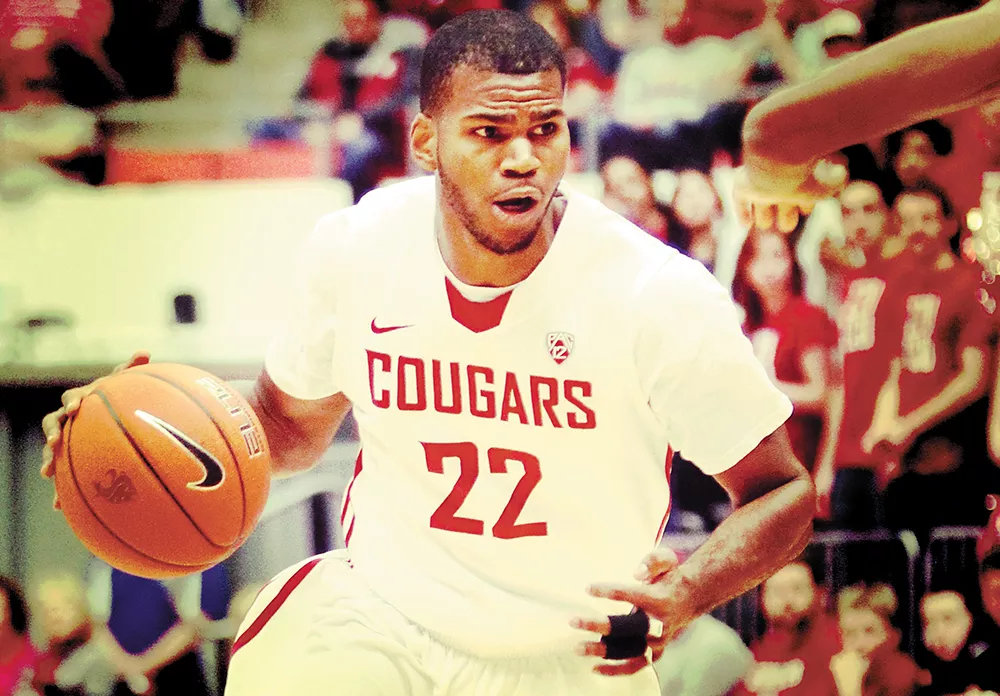 WASHINGTON STATE COUGARS
2012-13 record: 13-19 overall, 4-14 Pac-12 Conference
Conference finish: Tied for 11th (last)
Key returning players: G Royce Woolridge, G DaVonté Lacy, F D.J. Shelton
Preseason conference poll placing: 12th (last)
The Washington State basketball team has no established point guard. No established inside scorer. No established defensive scheme.
Does that mean the Cougars have no hope?
"I think there's a little bit more than people realize," head coach Ken Bone says.
Bone says he "can understand" why Pac-12 Conference media, voting in their preseason poll, picked WSU — by a wide margin — to finish last. After all, the Cougars finished in the cellar last season with Pac-12 scoring champion Brock Motum, who now plays professionally in Italy.
In four years at the helm, Bone has guided the Cougars to a pair of last-place finishes and a pair of deep runs in non-NCAA national tournaments. The Cougars are 26-46 in conference games under Bone (71-65 overall) and have yet to crack the upper half of the league standings. Many fans want Bone gone.
The Cougars finished 13-19 (4-14 Pac-12) last year in Bone's first losing season at WSU. Bone has three years left on the seven-year contract he signed with former athletic director Jim Sterk. His $850,000 annual salary is guaranteed.
Current AD Bill Moos, who rarely makes any public comments about WSU coaches that do not radiate with praise, has been sparing in public compliments about Bone. The coach said he was uncertain about his job status at the end of last season, and two weeks passed before Bone and Moos met and it was announced that Bone would return.
Bone did himself no favors when, for the second straight season, he suspended a capable point guard prior to the season. Three-year starter Reggie Moore was kicked off the team last season, and junior college transfer Danny Lawhorn recently quit school.
The Cougars have three returning starters in Royce Woolridge, DaVonté Lacy and D.J. Shelton, plus part-time starter Dexter Kernich-Drew. Bone says all four have improved their overall games.
Woolridge, a natural shooting guard who shared point guard duties last season, is back at the point. He will continue to slide over to the wing at times.
Last season, Woolridge finished second on the Cougars in scoring (11.0 points per game) and first in assists (2.7), steals (1.0) and 3-point shooting percentage (38.1). He lit up a quality Oregon squad for 36 points.
The 6-foot-8 Shelton likes to shoot 3-pointers, but Bone also needs him to score inside on a perimeter-oriented team. Shelton's rebounding is another key.
"Making shots is just a bonus," Shelton says. "I think if I'm doing things like that (rebounding) good, we're just a better team and opponents can't stop us."
The Cougars need help on the glass from 7-foot junior Jordan Railey, an Iowa State transfer. Point guard Ike Iroegbu, wing Que Johnson and forward Josh Hawkinson show promise as freshmen.
Bone wants to press more and apply more pressure defense in general. Asked if the Cougars can succeed with that style of play — particularly with officials cracking down on the use of hands and arms on defense this season — Bone said, "That's a great question."
— HOWIE STALWICK
IDAHO VANDALS
2012-13 record: 12-18 overall, 7-11 WAC
Conference finish: 6th (out of 10 teams)
Key returning players: G Connor Hill, C Joe Kammerer, F Stephen Madison
Preseason conference poll placing: 2nd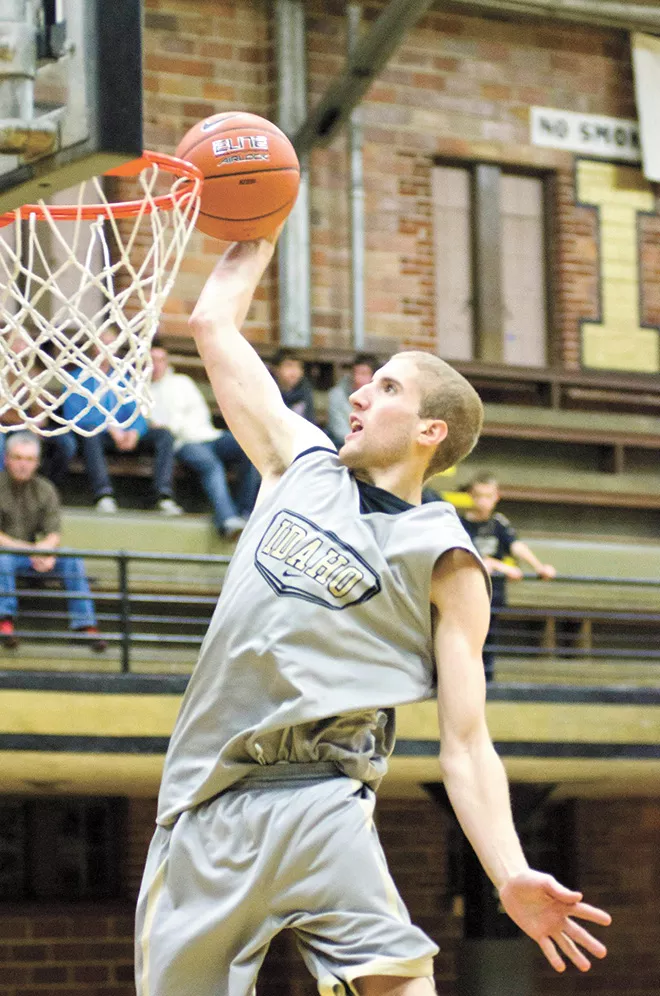 Things are fresh over in Moscow for the Vandals: the Idaho men's basketball team features a total of 10 players who didn't take the floor last year. Five are true freshmen, joining redshirts and transfers for a new-look team that's most noticeably missing center Kyle Barone, last season's Western Athletic Conference player of the year now playing professionally in Poland.
That's not the only change. The WAC was dismantled in the offseason and reconstructed to feature six new teams: Cal State Bakersfield, Chicago State, Grand Canyon, Missouri-Kansas City, Texas-Pan American and Utah Valley. If you're a Vandal fan and had to Google a few of those schools, you're forgiven. The change puts Idaho, though very young, in a good spot in not-so-good conference.
The Vandals tipped off their season at home Saturday, battling back and forth with Western Illinois and squeaking out a closer-than-comfortable 67-64 win. A positive sign was the play of senior Stephen Madison, who scored 21 points, snagged 14 rebounds and dished five assists in what head coach Don Verlin hopes will be a trend for a team still searching for its identity.
They'll find another positive in Glen Dean, a 24-year-old point guard who spent his first two years at Eastern Washington, then played for Utah last season. He's transferred to Idaho for his final year of eligibility, joining his half brother Perrion Callandret, a true freshman guard who could earn some minutes this season.
They faced a big road test this week, visiting Oklahoma and taking on the Sooners in a Coaches vs. Cancer contest. The rest of their non-conference schedule, including a Nov. 27 game at rival Boise State, looks manageable.
— MIKE BOOKEY
EASTERN WASHINGTON EAGLES
2012-13 record: 10-21 overall, 7-13 Big Sky
Conference finish: 9th (out of 11 teams)
Key returning players: F Venky Jois, F Martin Seiferth
Preseason conference poll placing: 5th
The Eastern Washington Eagles, coming off a rough 10-21 season, are looking to make waves in a tougher-than-usual Big Sky Conference. But they're still young — there's not a single senior on the roster, and only two juniors who have taken the court for the Eagles will suit up this season.
"I have always said your team is as good as your seniors are, but we don't have any seniors. We have sophomores and juniors that have played more than other sophomores and juniors," says head coach Jim Hayford, entering his third year at the helm in Cheney.
"When you look at the amount of playing time and experience sophomores or juniors at other schools in our conference have had, I think we compete very favorably."
Some of that youth will be maturing on the court this year, especially Venky Jois, last season's Big Sky freshman of the year. The 6-foot-7 sophomore scored 22 points and grabbed 11 rebounds Sunday in Cheney as the Eagles routed Pacific (Ore.) 87-58 in their opener. The Australian is one of seven international players on the Eastern roster. The Eagles will depend upon 6-10 German Martin Seiferth to anchor their defense down low.
In the backcourt, Hayford hopes Tyler Harvey and Spokane native Parker Kelly can provide 3-point shooting to help balance Eastern's scoring attack.
The Eagles' Big Sky schedule will be tough, as will their non-conference slate, which includes a visit to Washington on Sunday. Eastern travels to Northern California to face St. Mary's on Dec. 8 before jetting off to take on UConn, currently ranked 19th, on Dec. 28.
— MIKE BOOKEY
WHITWORTH PIRATES
2012-13 record: 26-4, 14-2 Northwest Conference
Conference finish: 1st
Key returning players: G Dustin McConnell, C Taylor Farnsworth, G George Valle, G Colton McCArgar
Preseason national Division III ranking: 12
There's no sign of a slowdown for the Whitworth University men's basketball team. They just seem to reload each winter, steadily making a name for themselves in Division IIl.
The Pirates are coming off their fourth consecutive Division III Sweet Sixteen appearance, which ended in Spokane last March when Whitworth, then ranked sixth, was knocked off by Mary Hardin-Baylor. The Pirates managed 26 wins, return most of their offensive output and are primed to equal that figure.
They enter the season ranked No. 12 in the nation, and third-year head coach Matt Logie will look to sophomore George Valle to continue the scoring that made him a freshman standout, averaging 12.3 points per game.
Down low, redshirt junior and former Mead star Taylor Farnsworth provides rebounding and post scoring. For all-around leadership, Logie relies on senior Dustin McConnell, a guard from Clarkston, Wash., who started all 30 games last year and averaged 13.7 points.
Whitworth's cozy gym holds just over 1,600 fans, making for a raucous environment, and tickets are just $10 for adults and $5 for seniors. That's a deal for a brand of basketball this good.
— MIKE BOOKEY