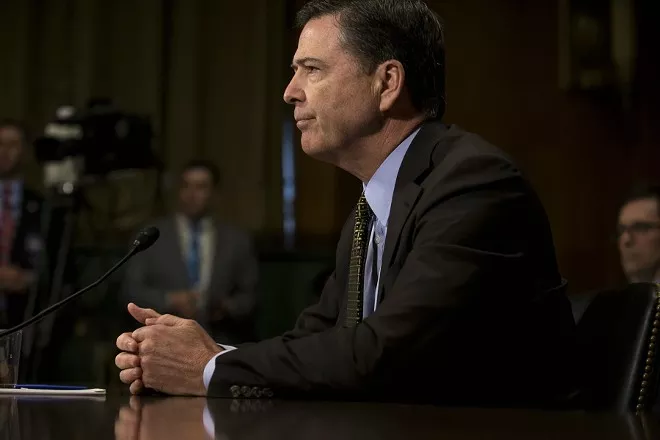 ON INLANDER.COM

MUSIC:
Didn't see this one coming. The co-owner of the Observatory announced yesterday that
the bar is closing
.
NEW:
The Spokane County medical examiner has some
good news about overdoses
. They decreased in 2017, and not just marginally. But there's some bad news too.

IN OTHER NEWS

Comey says VOTE DEM.
Yeah. So he's a lifelong Republican. But the former FBI director
is urging people to vote blue
in the midterms. I'm sure this will go over well in the Trump camp. (NBC)
What's the "use"?
Special Counsel Robert Mueller
is asking for "use immunity" for five witnesses from a Virginia judge in preparation of Paul Manafort's bank fraud trial
. What is "use immunity"? It prevents "prosecutors from using their testimony as evidence against them in a criminal case, other than one in which they are accused of perjuring themselves in that testimony." The trial scheduled for July 25. (CNBC)
"The dam has broken"
Some Republicans have finally had
enough with Trump
. But can they be swayed back? (
New York Times
)
It's your thing... do what you want to do with it...

This piece analyzes the "do what you want" theory of politics
and why it's not such a bad strategy for the Dems to follow. (Vox)