Along with rapidly sprouting ear hair and increasingly creaky knees, approaching middle age has also brought me backyard astronomy. About a year ago I bought a modest GeoSafari Omega Refractor. Since then I've upgraded to a Celestron AstroMaster 114, both of which have allowed me to track Saturn and Jupiter, spy on the lunar landscape and seek, so far in vain, to sneak a peek at a galaxy. The deep space objects have eluded me, as had Mars until recently.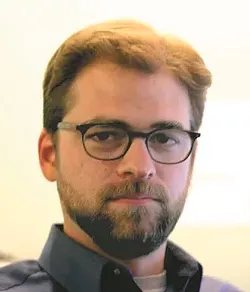 Beginning in late June, Mars became visible from our vantage in the Inland Northwest. I saw it first as an angry-looking red dot in the south, rising alongside the moon. Turns out the red planet passed closer to Earth this summer than it has since 2003, when it was closer to us than it had been for 60,000 years — around the time humans spread to Asia and started making permanent drawings. In '03, Mars was 34.7 million miles away. On July 31, at 1 am Pacific Time, our ships in the night passed within a mere 35.78 million miles.
Contemplating the red planet ahead of the perigee, the nearness of the God of War felt portentous. Not that I subscribe to astrological omens, but it's hard to deny there's a martial tinge to our season of discontent. But Mars was also the protector of agriculture, and I've been unusually hungry.
Cooking, like backyard astronomy, has become a middle-aged defense mechanism for me. Rockfish with garlic and simmered in squid ink and olive oil; risotto with cremini mushrooms; quinoa and kale sautéed with red onions and butter and topped with chevre. Everything has been improved with herbs from our garden in Pullman — defiantly healthy despite extended periods of neglect as we've taken advantage of a rare summer off to travel from North Idaho to upstate New York and Montreal, Quebec.
With Mars' steady gaze above, we've indulged in the kinds of meals that are remembered. In Sandpoint it was the 2-pound smallmouth reeled in by my 6-year-old son. We pan-fried it with garlic, sage, lemon and parsley and served it on a bed of garden lettuce. In Albany, New York, it was oysters and lobster, clams and filet mignon, fresh-caught cod and red potatoes, Belgian beers, dry martinis and chilled Pernod.
In Montreal we dined on anchovy and spinach sandwiches, snail pasta and delicately sliced jambon topped with lace-like curls of cheese. Later we paired local mead and sauvignon gris with eight courses that included sturgeon and zucchini flower with basil.
The only bad food we had was subpar antipasto at a faux Italian place in Schoharie, New York. It was just as well. I've never been an extravagant eater, much less a cook; but, for at least the past 18 months, thinking of Donald Trump farting and tweeting away his evening hours with a gut full of fast food has made the act of eating well feel almost defiant. (His immense appetites extend far beyond junk food and cost a lot more than my sturgeon and onions.)
That may sound silly, but the Martian relationship between food and conflict is strong. In the Schoharie archives I came across Johannes Ferster, a scout and courier for the Schoharie militia, who was killed May 30, 1778, during a British raid aimed at destroying the local wheat fields and thus starving the rebels through the winter. According to the records, "his body was not found until a field of wheat on which he fell was harvested." A double reaping.
As Mars shines above and fights break out around Trump's shattered chunk of the Hollywood Walk of Fame below, it's tempting to think the fault might literally be in our stars. I'm not so sure what it all means, but in this climate, sustenance should be taken wherever it's to be had. ♦
Zach Hagadone is a former co-publisher/owner of the Sandpoint Reader, former editor of Boise Weekly and current grad student at Washington State University.