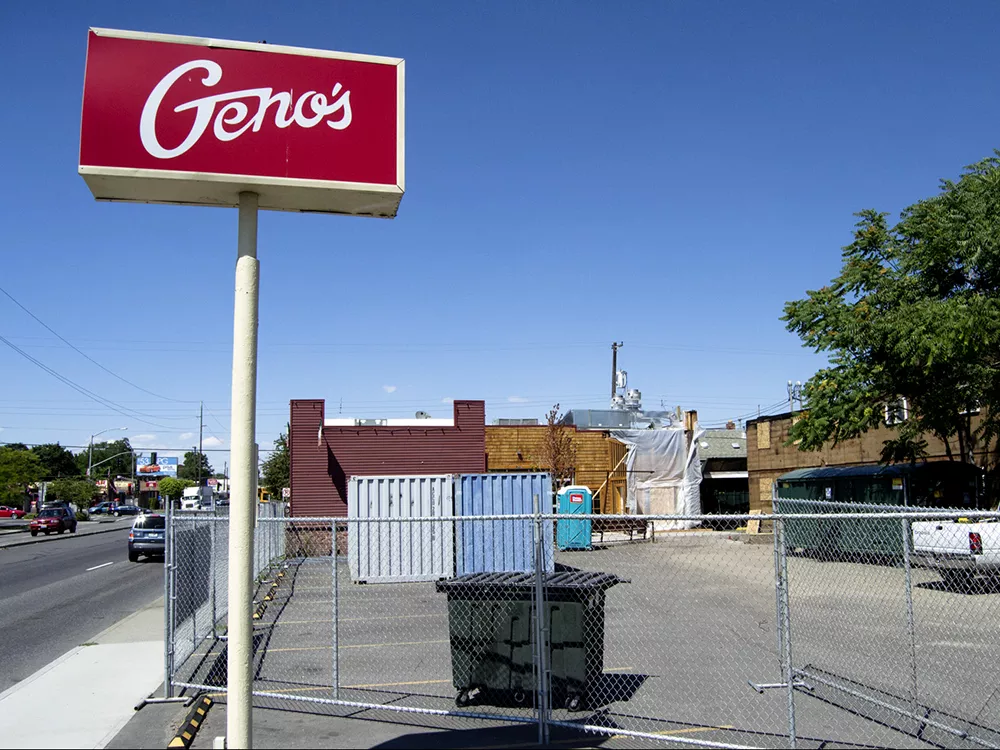 There will be french fries.
That's one significant difference that will set the reincarnated Geno's apart from its new owners' flagship restaurant, the Elk Public House. The reason is simple — "Geno's had a fryer," says Marshall Powell, general manager and part owner of the soon-to-open restaurant.
The owners of the Elk and its sister restaurants were already talking about Geno's (1414 N. Hamilton St.) when disaster struck earlier this year. In June, a fire believed to be caused by arson broke out between Geno's and a neighboring apartment building, damaging the kitchen. Geno's closed its doors.
Now with new owners and some new kitchen equipment, the Logan neighborhood restaurant is getting ready to reopen in the next month. The original hope was to be open for the beginning of the school year, but the process took longer after the fire.
"We decided to do it right instead of rushing it," Powell says.
The restaurant will be the same casual neighborhood dining concept as the company's other restaurants — Powell says they have "de-circused" the interior — but with more TVs and a sports-oriented college atmosphere.
The previous owner and chef at Geno's, William Webster, is renovating a new spot with plans to open later this fall: Webster's Ranch House Saloon (1914 N. Monroe St.), a restaurant and smokehouse in north Spokane at what was previously Working Class Heroes.
In downtown Spokane, the two partners behind the now-closed Marquee Lounge each have a new nightlife spot in the works. Since Jeremy Tangen bought the old Ugly Bettie's, the space has been fully gutted and renovated to reopen this fall as Borracho Tacos & Tequileria (211 N. Division St.), a bar specializing in Mexican cuisine and infused tequilas made in-house.
Matt Goodwin is opening a throwback-style cocktail bar in the Peyton Building, cheekily called the Volstead Act (12 N. Post St.) after the 1919 law establishing Prohibition. The focus will be classic pre-Prohibition-style cocktails made with quality liquor. Goodwin is also planning to open the Boiler Room in north Spokane with a focus on wood-fired pizza and craft beer.