Hi, my name is Leah. This is really hard for me, but it's time to come clean. I'm a closeted pop music junkie.
I know, I know, I know. How did this happen? It's hard for me to pinpoint the first time I used: could have been sometime around "Since U Been Gone," but I think it might have been even further back than that. Justin Timberlake's Justified? Madonna's Music? I don't even know anymore. Ever since it's been a steady string of addictions: Lady Gaga, Rihanna, Pink, Nicki Minaj…
Turns out I'm not alone. More than just one of the Inlander's music staff seems to have an affliction like mine. And though we know it might lose us some friends, we've decided it's time to talk about our guiltiest of current pleasures. We can't shoulder the weight by ourselves anymore. (LS)
JUSTIN BIEBER // Believe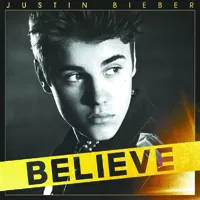 It makes me feel: Like shit. Embarrassed. And yet, totally, inexplicably stoked.
Chances I could lose friends over this: Not even a question. Unfriend me now. File the divorce papers.
At the core of what I know about the little twerp, I couldn't loathe Justin Bieber more. He represents everything I hate about modern music. My entrée into Bieber was through my personal trainers, who play "Around the World" on steady rotation. Admittedly, I had no idea who sang the damn thing. So when I searched for the track to add to my iPod workout playlist, I could have cried: I was sick with Bieber Fever.
But once I found that song, I found Bieber's June 2012 album, Believe. It's mostly crappy R&B that doesn't speak to me, but the few songs that do — "Boyfriend," "As Long As You Love Me" — are pure pop gold, filled with big epic swells and nagging beats. It's music that reminds me of being drunk in college, dancing with my friends, knowing all the words. Those times become slim the older you get.
I'm not proud of what's happened to me. But there's something about brainless, bass-heavy pop that makes me focus when I'm working, or push a little harder when out running. Maybe it's because I don't have to think about the music. And that's how I intend to keep it. Thinking about liking Justin Bieber just depresses me. (LS)
CARLY RAE JEPSON // Kiss
It makes me feel: On fire with the flames of optimism.
Chances I could lose friends over this: Moderate; Jepsen has a bizarre effect on many and zero effect on the rest.
"What makes her any better?"
That's really the question of the hour when it comes to singer-songwriter turned pop smash sensation Carly Rae Jepsen. Her hit single, "Call Me Maybe," is probably the most potent song in the country these days.
I guess the answer is that CRJ is only better because — despite her shameless lack of originality and painfully bad collaboration with Owl City — there isn't really much on the Top 40 scene right now that's content with bubblegum naivete of such a high degree. Stick that to her penchant for disco strings and airy instrumentation and you get something bursting with color and, shockingly, personality.
Simply put, I love Carly Rae Jepsen because her music is so blindingly happy and unconcerned with sexualization that it makes every hook just that much catchier. And my God, those hooks! And when was the last time you saw a better album cover than THAT? (JS)
FRANK OCEAN // Channel ORANGE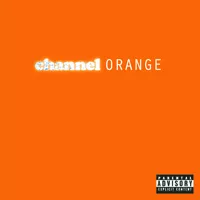 It makes me feel: Like I'm alone on a Friday night, stuck eating a pint of Häagen-Dazs lamenting over the fact that my date stood me up. But when the opening strings of "Thinkin' Bout You" and Ocean's sweet falsetto kicks in, I'm up singing into my ice cream scooper and staring at myself in the mirror feeling sexy, powerful and… quite dirty.
Chances I could lose friends over this: Who needs them.
One could argue, after looking at my music collection, that I couldn't give two shits about R&B. After I picked up a copy of his freshman studio album, Channel ORANGE, Ocean's talent caused me to realize what a horrible mistake I've made for neglecting this genre. Ocean shifts from the present day model of the male R&B singer and takes his sound further back — there's hints of early '70s Stevie Wonder in the melodies and his command of the electric piano. Everything is reverential about his approach on ORANGE. To hell with a girlfriend, I've got an ice cream scooper and Frank Ocean. (AM)