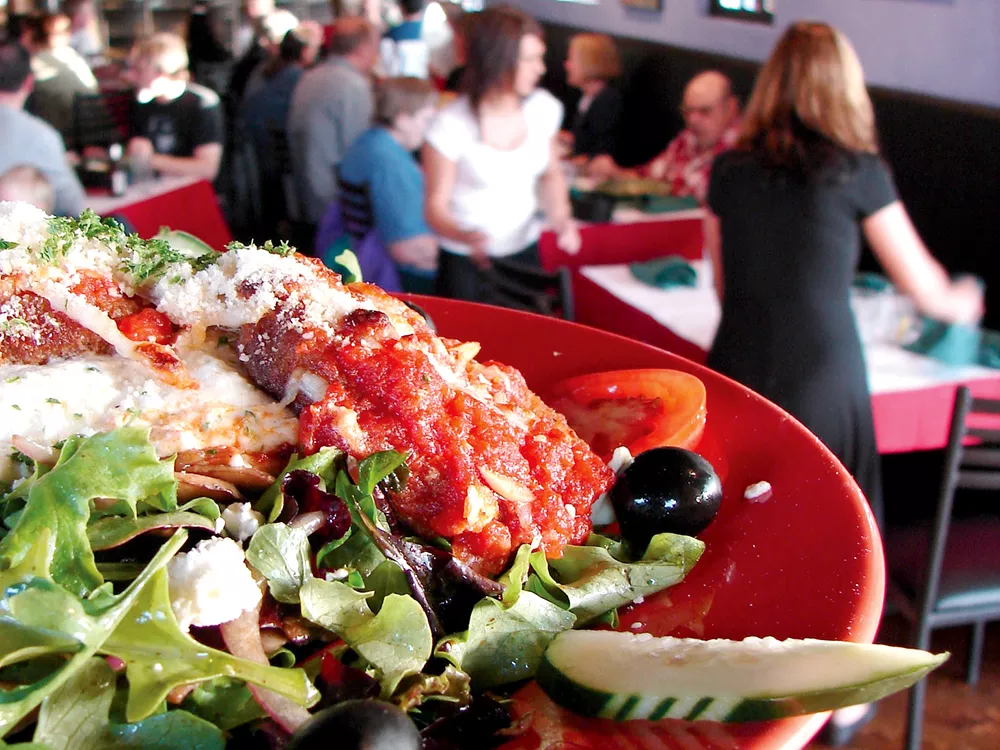 NOW OPEN
EVERGREEN BISTRO
This north Spokane bistro at 1902 W. Francis Avenue had its grand opening last weekend, debuting its selection of Washington-state-only beers and wine. The light menu features two salads, four appetizers and four 12-by-15 pizzas, plus a build-your-own option. Try the house special: the Evergreen Pizza covered with red sauce, mozzarella, chicken, pine nuts, artichoke and red onion.
---
MELTZ EXTREME GRILLED CHEESE'S MOBILE MELTZ
The secret has long been out about Meltz's brick-and-mortar restaurant that's known for its creative — and filling — take on the grilled cheese sandwich. Now the savory business is taking its cheesy show on the road with the recent opening of Mobile Meltz, a food truck that's already attracting fans on the streets of Coeur d'Alene, typically on Kathleen Avenue. Keep an eye on Meltz's Facebook page (facebook.com/MeltzExtreme) to see where you'll find the truck.
---
NOW CLOSED
CIAO MAMBO
After only a couple years in business, Ciao Mambo, the Italian eatery on the west end of downtown Spokane, abruptly announced its closure, and the restaurant's parent company soon announced it would reopen as a different restaurant.
Ciao Mambo was part of a regional chain that includes operating eateries in the Montana cities of Billings, Missoula and Whitefish. The same company announced that the vacated space will become a MacKenzie River Pizza, Grill and Pub, which already has two locations in Spokane.
UGLY BETTIE'S PUBLIC HOUSE
Ugly Bettie's, an eastern downtown spot for live music and drinks, closed last month. Jeremy Tangen, formerly a partner in the Marquee Lounge — which also closed in July — has purchased the space. Tangen, who remains part of the group that operates Press on the South Hill, plans to rename the bar and change its image. He expects a late-September opening.