A couple of weeks back I made a trip down to Colorado Springs, where leaders from free urban weeklies from around the country gathered to share ideas and commiserate about the state of our business.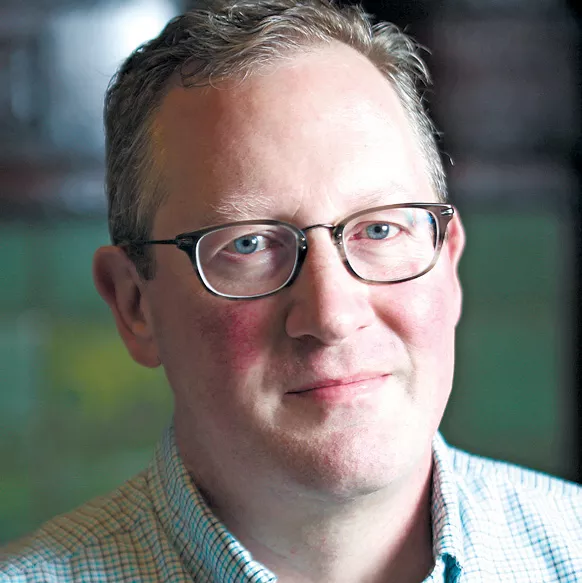 I've gone to a lot of these events, and I always think back to when I was just trying to soak it all in and get some advice from the papers that were doing it right — Willamette Week in Portland, the San Francisco Bay Guardian. So it felt a little different to be chosen to present to the group on how we do things here in Spokane.
Earlier in the day, we heard from Andrew Beaujon, who covers the newspaper industry for the Poynter Institute. He has a background in urban weeklies, so he knows our business. But he's also basically been documenting the fall of an industry, as daily newspapers have been shrinking. And we're not immune, as the recent closing of the once-mighty Bay Guardian loomed over our meetings. Beaujon said one daily publisher, frustrated by a lack of progress over everything they have tried to stop the bleeding, told him, "There are no silver bullets, only shrapnel."
I told our group that, yes, there is shrapnel — all media has been kind of blown up over the past decade. Radio, print and TV all have their challenges. But here at the Inlander, we believe in the power of words — mostly words on a printed page, but also beamed through cyberspace. I shared some of the many products we've added over the tumultuous past decade — InHealth, the No. 1 magazine in our market among women; Annual Manual, our compendium of all things Inlander; Inlander.com, our sleek, robust website; our Shop Local and Menu guides; and of course the events we have helped bring to our community, from Inlander Restaurant Week to the Volume music festival to the Snowlander Expo and PowderKeg Festival this weekend.
Maybe the shrapnel can add up to a silver bullet.
Whatever the reasons, papers like ours in medium-sized markets (Colorado Springs; Santa Barbara, California; Charleston, South Carolina; Spokane) are thriving. Independent research tells us the Inlander newspaper has become the No. 1 media source — print, radio or TV — in the Inland Northwest. How, the group asked me, did we do that?
"Be yourself," I said — innovation is a must, but do what you're good at and stay true to your mission. In our case, that's connecting our readers to local businesses in a variety of ways, creating a great place for our team to work and digging up stories that help everyone connect better with this place we call home. ♦