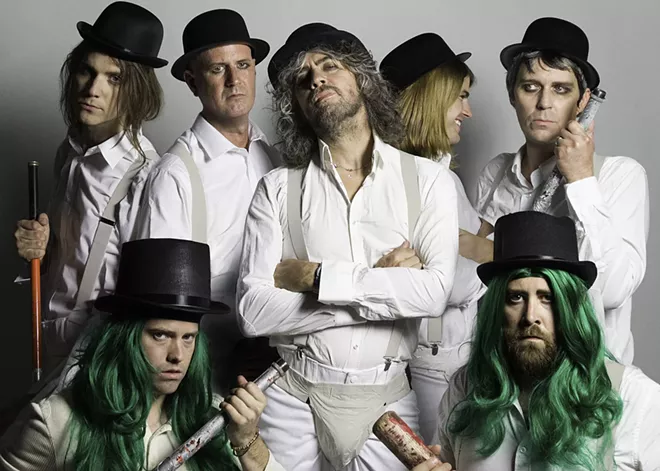 C
alling all fearless freaks!
The Flaming Lips are returning to Spokane in 2020, and they're set to turn the Fox Theater into a psychedelic freakout on Tuesday, April 14.
If you've ever seen the Lips in the flesh, you're missing out on a real trip, an explosion of glitter, balloons, costumes, colorful lights and frontman Wayne Coyne's human-sized hamster ball, which he gets inside and rolls out into the crowd. The band recently celebrated the 20th anniversary of their great 1999 album
The Soft Bulletin
, so expect a setlist heavy with those songs.
Tickets will range from $35 to $65, and go on sale next Friday the 13th — visit the Fox's
website
or call the box office at 624-1200. Pre-sale will be available for past Fox ticket buyers and Spokane Symphony subscribers on Dec. 12.
Note: An earlier post listed the incorrect concert date; the error has been fixed.