I underestimated
Rick Springfield
.
The guy was an omnipresent force on the radio and MTV during the formative years of my music fandom in the '80s, and I still walked into his packed show Tuesday night at Northern Quest Resort & Casino with not-sky-high expectations.
Partly that was because I've seen a lot of stars of my youth, decades after they were commercially relevant, turn up on stage and just go through the motions. Partly it was because I didn't fully appreciate Springfield's newer music, released in the years since the spotlight shined brightest on the really ridiculously good-looking guitarist/singer. And partly it's because I forgot just
how many
monster-sized hits Springfield has to draw on during one of his shows.
After seeing Springfield and his stellar band joyfully rock through about 20 songs over the course of nearly two hours, I won't underestimate the guy again.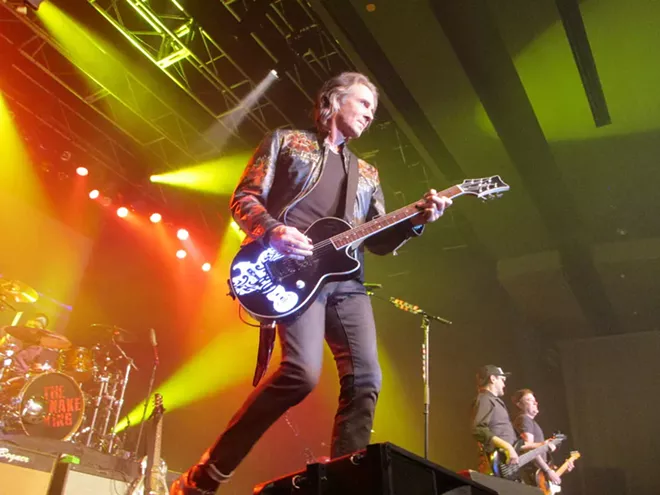 Let's start with the fact Springfield is a full-on rock star — a rare breed back when his singles lived alongside Madonna, Michael Jackson and Whitney Houston on the pop charts, and maybe even more rare in 2019. Springfield looks great at 69, and appeared on stage in the classic rock uniform of leather jacket, t-shirt, jeans and boots. Timeless cool, especially when paired with a guitar.
Opening with the appropriate "Light This Party Up," he followed with the first dribble of hits — "I've Done Everything For You" and "I Get Excited" — before making the first visit to his 2018 blues-based album
The Snake King
. "Little Demon" showcased Springfield's guitar chops in a way that he probably doesn't get enough credit for — he's a serious player, and he proved that all night.
An early highlight came with what Springfield said was the first-ever live performance of "World Start Turning," a song from his 1988 album
Rock of Life
with lyrics that allude to the depression he only addressed fully to fans in his autobiography years later. Not only did the song kill, but Springfield appeared to break down in tears at the end, saying "That song brought up a lot of shit for me," before taking a slug from a glass of wine.
That tender moment was quickly left behind as Springfield and his band of young musicians cranked through a set of hits including "Affair of the Heart," "Souls," "Love Somebody," "Don't Talk to Strangers" and a show-closing "Jessie's Girl."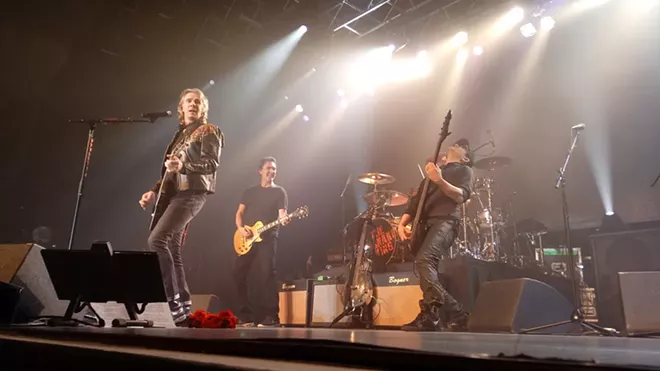 It speaks to the depth of his catalog that he crammed a bunch of his hits into a medley mid-show, blending quick takes on "Bop Til You Drop," "Don't Walk Away," "Rock of Life" and "What Kind of Fool Am I?" with a brief cover of Tommy Tutone's "867-5309 (Jenny)" and a nod to Springfield's own novelty hit, "Bruce," about being confused for Bruce Springsteen.
Hey, a sense of humor! Another facet of a great frontman, and besides cracking jokes here and there, Springfield paid homage to guitar legend Dick Dale who died earlier this week. He also did a guitar solo that, unless my eyes were lying, had Springfield humping his strings by the end, and he wandered into the audience to fully illustrate his hit "Human Touch."
It was clear by show's end that not only had I underestimated Springfield, but that I've missed out by not seeing him sooner. Thankfully, he's delivering as good a show now as I could have expected 30 years ago.