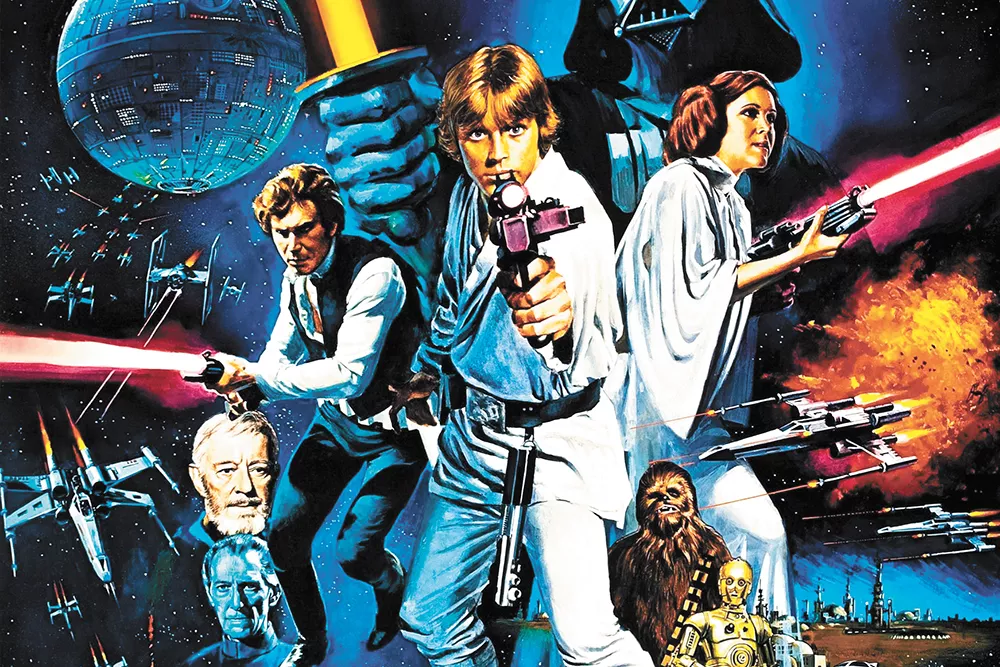 FAR, FAR AWAY
While the remainder of the Spokane Symphony's 2019-20 season was canceled back in March, one installment of its popular movie music concerts got a new date late this summer. The orchestra's performance of "Star Wars: A New Hope in Concert" is now set for Sept. 12 and 13, and features a screening of the complete 1977 film as John Williams' iconic score is performed under the direction of Morihiko Nakahara. Before taking their seats, concertgoers can enjoy activities in the Fox Theater lobby, including photo ops with local Star Wars cosplayers, a kids lightsaber-making activity and more. Tickets are still available ($20-$103) at foxtheaterspokane.org. (CHEY SCOTT)
OUTSIDE SOUNDS
This summer's gilded list of touring musicians and entertainers has something for everyone. Have an urge to go see an alt-rock legend? Weezer is kicking off Northern Quest's Outdoor Summer Concert series July 14 with tickets starting at $79. Would you rather bust down with the man who truly defined West Coast rap? Ice Cube is there Aug. 23; tickets starting at $49. Country artists Brantley Gilbert (Aug. 13) and Dustin Lynch (Aug. 2) are also on the summer lineup at the popping casino venue in Airway Heights. Get tickets and updates at northernquest.com. (JEREMEY RANDRUP)
VINTAGE PILGRIMAGE
Normally scheduled for early June, the 2020 Farm Chicks Vintage & Handmade Fair has a new date set for the weekend of Aug. 22-23. The massive market at the Spokane County Fair & Expo Center is an antique and vintage lover's dream, hosting hundreds of vendors selling everything from furniture to clothing, art to salvaged farm implements. Because of the rescheduled date — show founder Serena Thompson is also working on alternative operating plans in case circumstances are less certain come August — admission for this year's event, the 20th iteration of Farm Chicks, is just $8 for both days. Find the latest updates at thefarmchicks.com. (CS)
TROLLS ON TOUR
The lively and cheer-filled Trolls movie, released in 2016, has since given way to the live stage adaptation Trolls Live! featuring the film's upbeat characters. When the Trolls face a loss of their "Hug Time," an ironically appropriate plot twist, characters search for ways to find happiness in new ways through interactive audience experiences. In Spokane, the two-day engagement Aug. 18-19 at the First Interstate Center for the Arts offers two evening shows and one matinee. Tickets range from $27-$107, along with VIP packages that include a meet-and-greet with characters like Poppy and Branch. (LIZZIE OSWALT)
LAUGH A LITTLE
The Spokane Comedy Club reopened its doors in June and has plenty of shows booked through summer, all while implementing guidelines to keep guests, staff and performers safe. Highlights from the club's summer lineup include some big names in the comedy world: Damon Wayans Jr. (July 24-25), Bobcat Goldthwait (July 31-Aug. 1), Mike Epps (Aug. 7-9), Sarah Colonna (Aug. 27-29), Jason Mewes (Sept. 10-11) and Tim Meadows (Sept. 17-19). Visit spokanecomedyclub.com. (CS)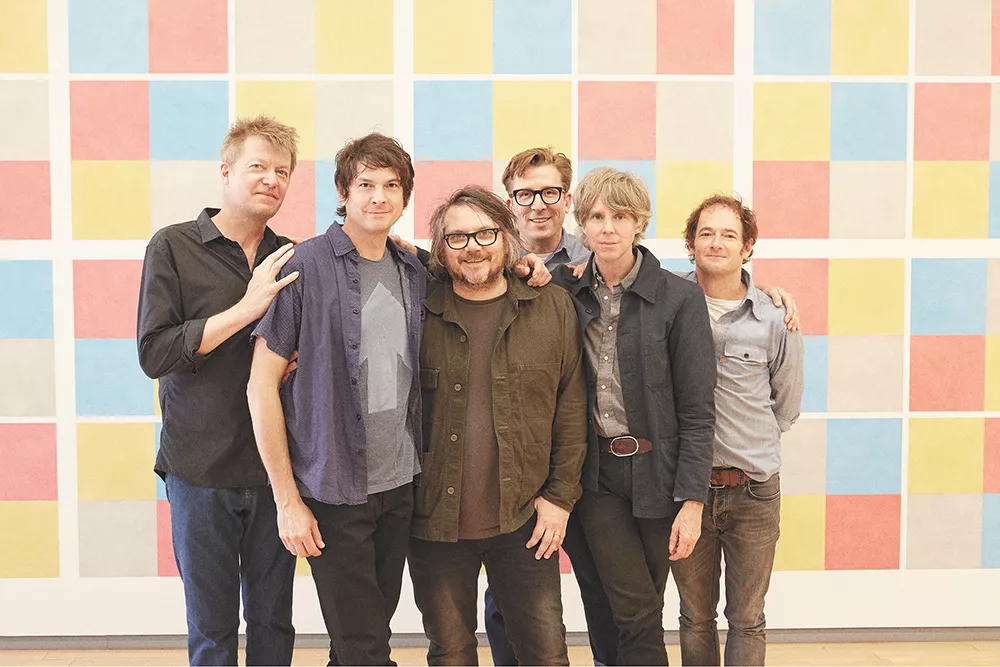 GIMME INDIE ROCK
For rock fans of a certain ilk and age, this summer's tour pairing of Wilco and Sleater-Kinney is a dream. Both long-running critically adored bands are headliners on their own, so getting both for the price of one concert ticket is an instant bonus. Then consider that both bands are renowned for their epic live shows, and it's legitimate to wonder what band will play first — no one should have to follow Sleater-Kinney's slinky punk or Wilco's slow-burning guitar rock. Both released excellent albums in 2019, and both have deep catalogs to draw on to thrill fans who've been with them for decades. If both bands are playing at their typical levels when they hit the First Interstate Center for the Arts Aug. 6, it's hard to imagine a better rock show in Spokane this year. Tickets range from $35-$90; visit firstinterstatecenter.org. (DAN NAILEN)
ERUPTIVE EXHIBITS
While museums like the Northwest Museum of Arts & Culture can't reopen their galleries to the public until Spokane County moves to Phase 3 of the governor's reopening plan, MAC staff are happily anticipating extra time with two exhibits that were cut short due to the pandemic. Pompeii: The Immortal City and Mount St. Helens: Critical Memory have both been extended through Labor Day weekend, until Sept. 6.
The added time is good news for those who previously missed seeing the internationally touring Pompeii exhibit, which features artifacts recovered from the ancient Roman city buried in volcanic ash after Mount Vesuvius's infamous 79 AD eruption. Coinciding with that show's spectacular interactive features is the MAC's curated look at the 40th anniversary of Mount St. Helens' eruption in 1980, an event that widely impacted the Pacific Northwest and forever altered the course of volcanic study. Visit northwestmusem.org. (CS)
ROLLER RALLY
An asphalt roller and art-making converge in Coeur d'Alene for Emerge's fourth annual Ink! Print Rally, this year set for Saturday, Sept. 12. The interactive printmaking event showcases local creatives in a festival atmosphere (beer garden, food trucks and music included), but its highlight is parking lot printmaking using an asphalt roller to transfer designs carved into wood panels onto large pieces of fabric. This year's rally theme is "Awakening," which inspires artists and attendees to explore "a revival of interest or attention; a rude awakening to disagreeable facts." Seems pretty timely. (CS)
COUNTRY LIVIN'
Up-and-coming country artists are back for a second year at the Labor Day weekend FarmJam music festival up in Stevens County, Sept. 4-6. Bring some blankets and chairs to relax on the grass or stand up front to listen to some jams from Drake White & the Big Fire, the Last Chance Band, Jessie Leigh and more. $160 gets you the full pass, or pay $40 to go on just Friday and $80 for Saturday or Sunday. For the full festival experience, get a camping pass for $25 per car or $125 for an RV. It's country music on a farm — doesn't get much more authentic than that. Visit farmjamfestival.com (JR)
IDAHO-BOUND FOR SOME TLC
It was a pleasant shock to see R&B superstars TLC land on the concert calendar at Coeur d'Alene Casino well before any of us knew what COVID-19 was. T-Boz Watkins and Chilli Thomas are carrying on the legacy they created with third partner Lisa "Left Eye" Lopes in selling more than 70 million albums worldwide on the strength of monster hits like "Waterfalls," "No Scrubs" and "Creep." They play Aug. 13 and tickets are $55, available at cdacasino.com.
They're not the only show in Worley this summer, though; country fans will want to check out Mr. "God Bless The U.S.A." Lee Greenwood, when he pops in July 2. The price is certainly right — this customer appreciation show is free; visit cdacasino.com to reserve up to four tickets. (DN)
COLVILLE CINEMA
This summer's movie release schedule also took a big hit from the pandemic — movie theaters in Washington can't reopen until Phase 3, and at only 50 percent capacity; meanwhile, Idaho's cinemas are currently open at that level. That doesn't mean movie watching in a group setting is a total bust. It turns out drive-in theaters are the perfect social distancing-friendly way to catch a flick. In the Inland Northwest, the oldest still-operating drive-in is the Auto-Vue Drive-In Theatre in Colville, around since 1953. Movies start at dusk and currently are shown Friday, Saturday and Sunday nights, with tickets at $7 for adults and $3 for kids ages 11 and under. Sunday night is the carload special for $15. Grab some classic concessions — popcorn, nachos, candy, hot dogs and soft drinks — and settle in for a fun, old-school night. Movie schedules are posted on the Auto-Vue's Facebook page. (CS)
VIRTUAL VIEWS
One of the region's biggest visual arts festivals of the season, Art on the Green, has joined the ranks of many local events opting not to invite community members to congregate this year for the benefit of public health and safety. Instead, the 52nd annual juried arts show is heading to the virtual sphere for the first time in lieu of its usual stomping grounds at North Idaho College in Coeur d'Alene. The festival is traditionally held in late July/early August.
"Keep Art in Your Heart" is the theme of Art on the Green's digital showcase, which is set to offer festival merch, a virtual arts marketplace for patrons to directly support this year's featured artists, and art project video tutorials for families to complete at home. Proceeds from the sales of festival merchandise fund the purchase of art supplies distributed to local schools. Art on the Green's online marketplace opens on July 20; find it at artonthegreen.org. (CS)
CON ON THE LAKE [UPDATED]
The Coeur d'Alene Public Library is a hub of literature and community, but it also becomes a place to celebrate geek culture during the free, annual Coeur d'Con, this year going online Aug. 21-23. Worlds collide as people dress up as their favorite characters from games, comics and movies for online cosplay contests. Original fan art will be part of the program, as will virtual panel discussions. Be sure to visit the website to keep up with announcements as the event shifts gears from a live gathering to an online one. Visit coeurdcon.weebly.com (JR)
NIGHTS AT THE KNIT
While the concert industry has dramatically convulsed due to coronavirus, we can hold out hope that Washington state's slow reopening might happen in time to enjoy some live music sooner than later. There are several killer shows either at or produced by the Knitting Factory that haven't pulled the plug yet, starting with the Drive-By Truckers ($25) at the Knit on July 15, touring in support of their excellent new album The Unraveling. We Came As Romans (Aug. 10) and Nirvana tribute act Smells Like Nirvana (Aug. 8) are still scheduled, as are Knit shows hoping to happen at Lucky You Lounge, including Della Mae (Aug. 5) and American Aquarium (Aug. 4). Visit sp.knittingfactory.com. (DN)