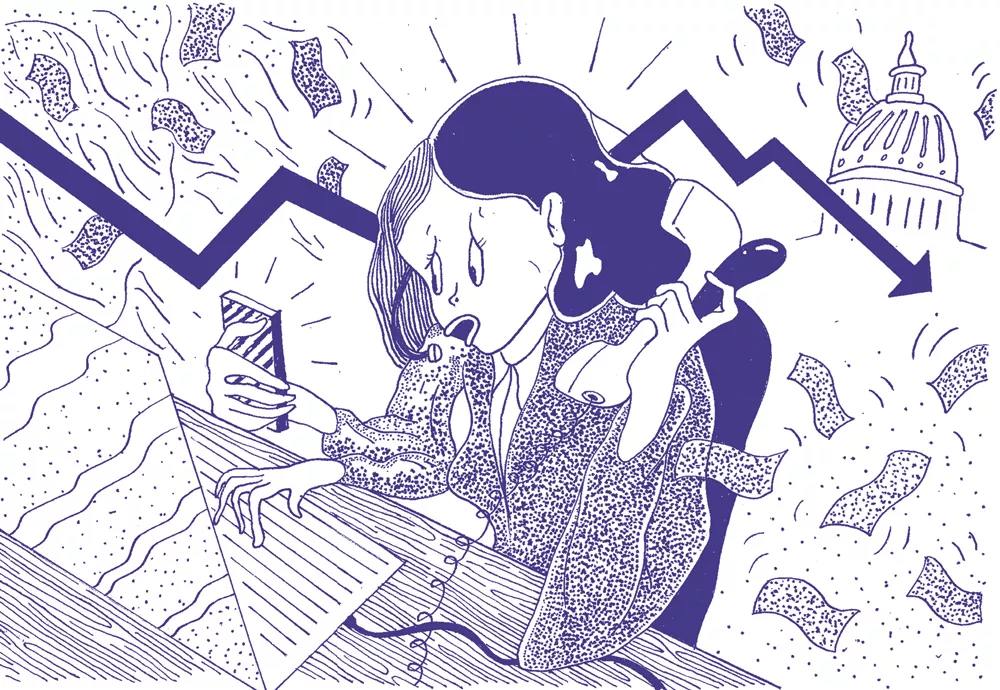 The lack of reaction to news about the Washington State Supreme Court fining the legislature $100,000 a day for its failure to fully fund basic education shows just how much we have acquiesced to the dysfunctional politics of our state budget and the revenue system that funds it. Our state's finances can seem irrelevant to daily life here in Spokane, but it is a costly and devastating topic to avoid. It took me moving to Olympia to appreciate just how important Washington's budget is to all of us right here at home.
After my first four years of post-college working life in Spokane, I thought I knew my city well. At KYRS Thin Air Radio, I was exposed to a surprising breadth of cultural diversity, a job in biotech introduced me to local industry, and two years at Community-Minded Enterprises involved me in a range of social development projects from entrepreneurial training to green agriculture. I started social organizations, helped launch Terrain with friends and blogged about the potential of Spokane with a fiery passion.
What I didn't fully appreciate as a middle-class young professional was just how profoundly people in our city were being hit by the economic fallout from the 2008 Wall Street collapse. It wasn't until 2011, when I worked as a legislative aide for then-Senate Majority Leader Lisa Brown, that I learned just how the national economy tore a hole in our state budget — one that over-relies on sales taxes for revenue — and hurt people and the potential of our community in the process.
To this day I am haunted by the disabled vet who wrote about choosing between his medications and keeping the electricity on in his trailer due to cuts to Disability Lifeline, now called HEN (Housing and Essential Needs). His military training had taught him how to survive harsh conditions, he explained, so he would choose his meds. A home care worker called about her client who couldn't afford a needed medical bed and injured himself trying to go to the bathroom in his own home because his care hours had been severely cut. He was now facing amputation of his leg due to that injury. A homeless working mom living out of her car begged me to help her special-needs son, who at 18 had aged out of support from the public school system but was not disabled enough to qualify for other services. He was behaving increasingly violently toward his little sister and had been turned away by group homes, despite having no criminal record to speak of — at least not yet.
Every generation has its defining experiences. How we choose to respond at the state and local level to the gut punch that Wall Street greed dealt us will be our legacy. The most painful lesson I learned in Olympia was how little average Spokanites know about our state budget. This is why I will spend the rest of my life, and several upcoming columns, discussing common misperceptions about our upside-down revenue system, one that is preventing us from reaching our full potential. With education and awareness, we will create the foundation we need for lasting state budget reform and true community resilience. ♦
Mariah McKay is a fourth-generation daughter of Spokane and a community organizer campaigning for racial, social and economic justice. She is one of the youngest graduates of Leadership Spokane's Class of 2010 and currently serves as a public health advocate.