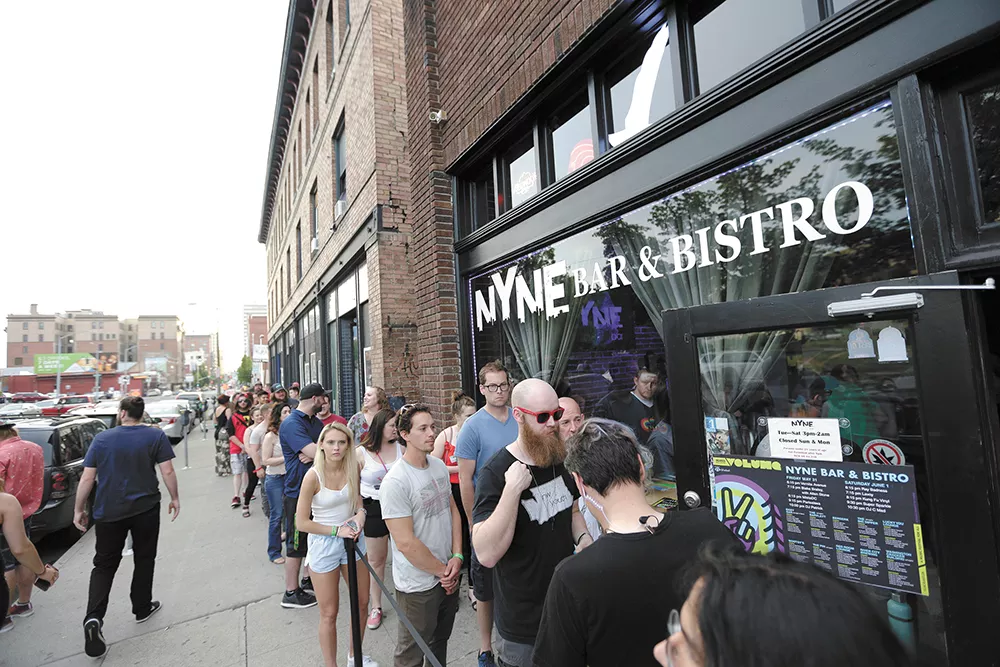 On any other week, you can rely on the Inlander for information on live shows happening in Spokane and North Idaho, and to read about the artists and music festivals that we think are worth your time.
But as you know, this isn't like any other week. And as you can no doubt see, we've foregone printing information about local music events, for reasons that should be obvious.
The dominoes started falling last week: The instructions went from "practice social distancing" to "avoid groups of 250 people or more" to "stay home if you can" to "all venues must be closed for the foreseeable future." Of course, public safety should be a priority, and the more cautious we are now, the quicker we can recover. Still, it's sad and it's scary and it's hard not to feel defeated.
For those of us who love live music, it's going to be a less vibrant time. But that's nothing compared to the people whose very livelihoods depend on us loving live music: artists, venue owners, audio engineers, technicians, stagehands, servers, bouncers, bartenders, bookers, publicists — they're all going to feel it.
So what can we do in the meantime?
Well, if you have the means to support your favorite local artist, do so. Stream their music, yes, but purchase digital copies of their albums if they're available — through the artists' own personal sites or marketplaces like Bandcamp, Discogs and CD Baby, on iTunes or Amazon. If you've already got their entire discography, consider buying a T-shirt or any other merch. And if you can reach out to your local record store of choice about their business hours or online ordering options, I'm sure they would appreciate folks throwing some money their way.
If you got tickets for a show that has been canceled, be sure to purchase tickets for another event at that same venue once it's back up and running. If you know said show will be rescheduled, hang on to those tickets. Buy a gift card in the meantime. When venues finally do reopen, patronize them twice as often as you might otherwise, as long as you're healthy and financially stable enough. And if you're able to imbibe, order some top-shelf booze while you're there, and don't forget to tip your bartenders.
We'll do our best to keep you updated as things return to normal, as businesses reinstate regular hours and stages are occupied again. If nothing else, this sudden deprivation of public art should make us appreciate even more the joy that is experiencing live music as a collective, how uplifting and inspirational and straight-up therapeutic it can be when an artist and an audience are all in the same room, locking into a groove and moving together as a single organism.
The show will go on. Eventually. ♦