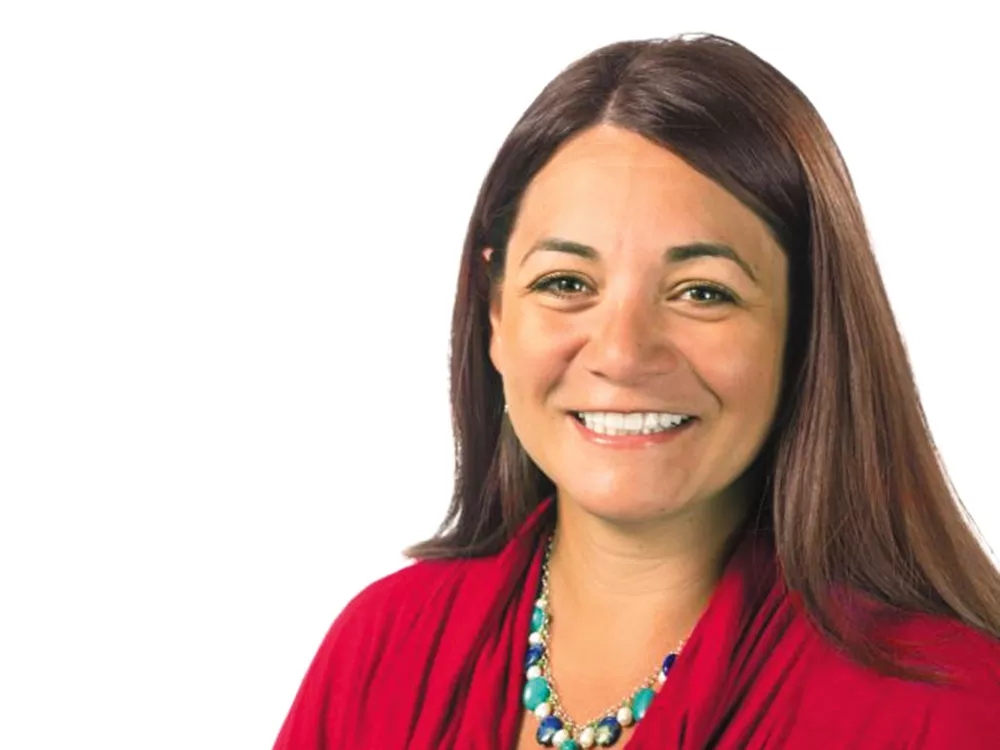 After a string of victories for the far-right wing candidates they endorsed, it may have seemed like the Kootenai County Reagan Republicans were the only major force in North Idaho politics.
But in last week's election, the script changed. Neither Reagan Republican candidate won a Kootenai Hospital District board seat. And voters rejected the Reagan Republican-endorsed incumbents on the Coeur d'Alene school board in favor of a moderate Republican, an independent and even a Democrat.
"On Tuesday night, it's like we ripped back the curtain and found the Wizard of Oz was shorter and less powerful than we had feared," Coeur d'Alene City Councilman Mike Kennedy says.
The far-right had been bested by an alliance of moderates.
Parent Christa Hazel, former social worker Tom Hearn and retired middle school teacher Dave Eubanks had all been endorsed by Balance North Idaho, a political action committee designed specifically as a counterweight to the Reagan Republicans. And they all won.
Marketing firm co-founder Eden Irgens and former North Idaho College Trustee Mic Armon invented Balance North Idaho to fight one political machine with another. The group's logo is red on the left side, blue on the right, with a colorless North Idaho in the middle.
While the Reagan Republicans have sought to saturate non-partisan races with political ideology, Balance seeks to desaturate them.
The need for balance became clear to Irgens, she says, after talking with an elected official who worried about losing the next election if he dared defy the Reagan Republicans. And while none of her children were in the Coeur d'Alene school district's International Baccalaureate program, Irgens also felt Reagan Republican-backed trustees blew past public comments in a rush to rid the district of the program.
Armon, meanwhile, had been unchallenged as a North Idaho College trustee for 12 years. That ended when he was beat by a Reagan Republican-backed opponent who never even bothered to show up to debate. "I think that was a little bit of a wake-up call," Armon says.
The political action committee has since brought together people with a slew of party affiliations and promised to stay out of partisan races altogether.
"We're just going to endorse the most qualified candidates," Irgens says. If they are a Democrat, or even a Reagan Republican, so be it. In fact, they endorsed Jim Pierce — also the Reagan Republicans' preferred candidate — for the Kootenai Hospital District Board of Trustees. (He lost.)
Balance didn't donate directly to candidates, but provided advice, marketed their endorsements and sent foot soldiers to knock on doors. For some candidates, they even offered public speaking training.
Hazel says Balance North Idaho played a major part in her school board victory. "One election does not make for a trend," Hazel says. "It does make for momentum. … That momentum will carry us through November."
While Democrats have had little outright success in the recent years, Kootenai County Democrats Chair Paula Neils says the party is willing to be flexible to defeat far-right Republicans. "We'll support any moderate candidate who we think has a good shot," Neils says. "We're not ruling out that we'll support Republican candidates." She knows Democrats who donated to Hazel, a Republican.
But while Balance-endorsed candidates succeeded in Coeur d'Alene last week, they failed in Post Falls. Those candidates, Irgens says, just weren't ready. "The Post Falls folks did not understand what they were up against," she says. "You cannot beat the Reagan Republicans without working really hard."
This November will provide another matchup for Balance North Idaho and the Kootenai County Reagan Republicans. Three Coeur d'Alene council positions are up for election, and the mayoral seat will be vacant as well.
Kennedy says he's reluctantly considering a run for mayor, despite the consternation of his wife. A moderate Republican from New York, Kennedy became a Democrat upon moving to North Idaho. Yet, over the past year and half, he's been encouraged by what he's been hearing from mainline conservatives.
"These are the rock-ribbed, long-time faithful Republicans in this town who are tired of their own party having been taken over by constitutionalists," Kennedy says.