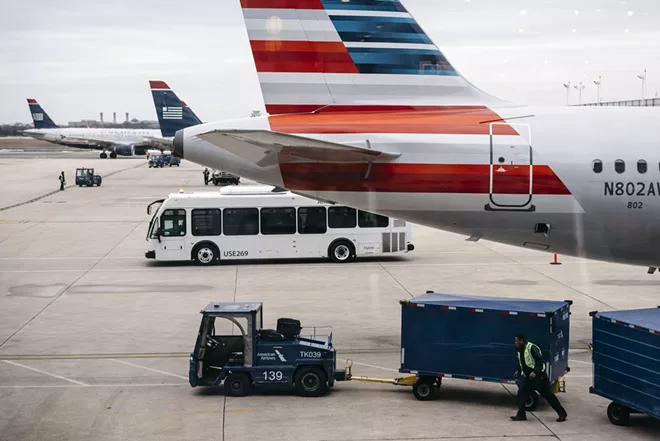 JONAH ENGEL BROMWICH
© 2017 New York Times News Service
The Federal Aviation Administration can no longer ignore what a federal judge called "the Case of the Incredible Shrinking Airline Seat."
Judges on the U.S. Court of Appeals for the District of Columbia Circuit on Friday directed the FAA to "adequately address" a petition that raised safety concerns about the increasingly cramped conditions on airplanes.
The court found that the petition, filed in 2015 by Flyers Rights, a consumer advocacy group, had identified a genuine safety issue caused by the combination of shrinking seats and larger passengers. The petition said the reduced space could make it difficult for passengers to evacuate in emergencies.
The petition said the distance between seats from row to row had decreased to an average of 31 inches from an average of 35 inches and that the average seat width had narrowed by about an inch and a half since the early 2000s.
The petition also noted the average American had grown significantly larger. Citing data from the Centers for Disease Control and Prevention, it said the average adult man was 191 pounds, a gain of 25 pounds from 1960 to 2002, and the average adult woman had gained 24 pounds, to 164 pounds, in that time.
Judge Patricia A. Millett wrote that the FAA had denied the petition based on a "vaporous record" of "off-point studies and undisclosed tests using unknown parameters." She said the agency cited tests that either did not appropriately address seating space or were omitted from the record entirely because the FAA said they were proprietary.
Arthur Alan Wolk, a lawyer who specializes in aviation law, called the court's ruling "groundbreaking."
"This is the first case I have seen where an organization has successfully challenged the FAA's basically being asleep at the switch and not fulfilling its safety responsibilities adequately," he said in an interview Sunday.
The ruling does not necessarily compel the agency to set new standards for seating. Wolk acknowledged that the FAA might deny the petition again after further review, something that the court asked it to do only if it had "appropriate record support for its decision."
In 2016, the House and Senate rejected measures that would have required the FAA to set minimum seat-size standards. A similar bicameral bill was resurrected in March by a bipartisan group of lawmakers. It has not yet been voted on.