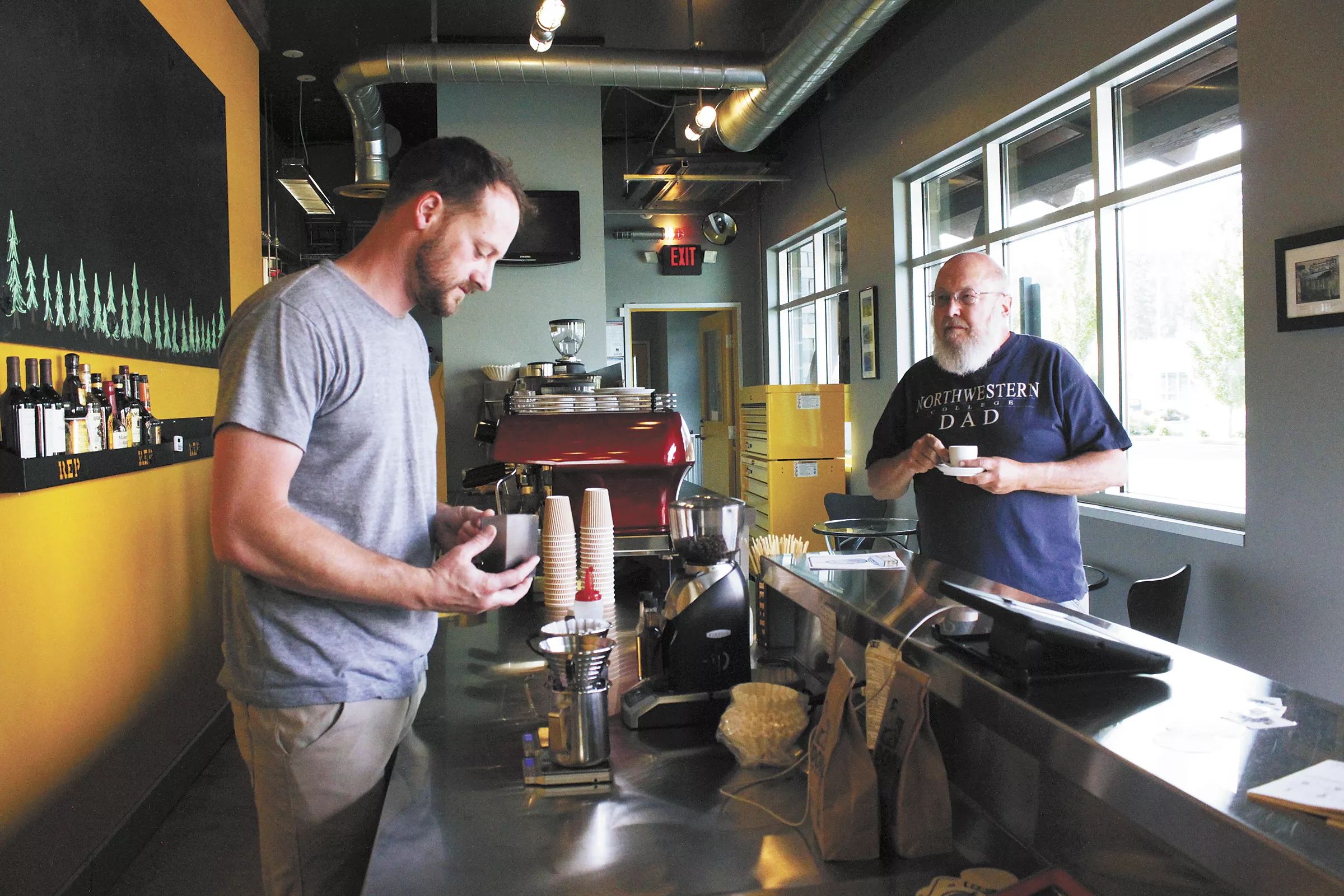 When drinking coffee from Coeur d'Alene-based Coffee Roboto, it's OK to hum Styx's "Mr. Roboto." After all, the song helped inspire the name of the company, run by husband-and-wife team Young and Michal Bennett.
Coffee Roboto is also a little tongue-in-cheek, say the Bennetts. On one hand, it's a nod to the precision necessary for crafting coffee, and the machinery used to do so. They say that we aren't robots, and that relationships are important. Buying local is making purchasing choices based on those relationships, especially when you have an understanding of where things come from, they say.
Their brand is also about "creating a foundation of relationship with coffee" and focusing on the subtleties of flavor, says Michal. "I think the important thing is to let coffee speak for itself," adds Young.
They've spent the past year doing just that, with pop-up events once a month at area locations including Rep Cafe, Coeur d'Alene Bike Company, and DOMA Coffee, where Young worked for four years; these are the beans that Coffee Roboto uses in all of their products. Their menu is simple: coffee ($1 drip/$2 espresso), coffee + milk ($3), coffee + milk + flavor ($3.50). Everything else, notes their menu, is negotiable.
They do signature drinks, for example, varied throughout the season, such as rosemary caramel lattes or mochas with coffee-syrup-filled local cherries. In addition to their own chai, they make "shrub" sodas — plum lavender, vanilla orange and spiced ginger tea with pear — with vinegar-based syrups and carbonated water.
Not content with waiting for customers to arrive, Coffee Roboto is working on a coffee tricycle — the Youngs are avid cyclists and do not own a car — like you'd see in more urban areas. A fundraising campaign on Indiegogo for the new trike is winding down, culminating with a specialty brunch July 30, featuring a three-course meal by LucidRoots.
For sure, there'll be plenty of coffee. ♦
Coffee Roboto • facebook.com/CoffeeRoboto