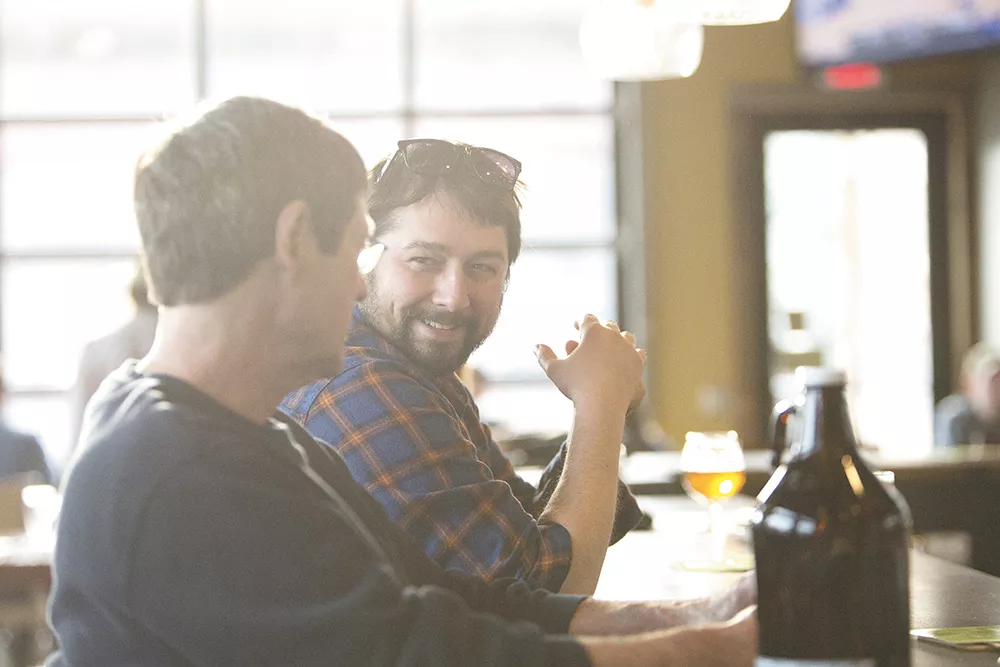 For many establishments, happy hour is a chance to move vast amounts of mass-produced beers. While there's nothing wrong with that, there are other options. The craft breweries and area bars that serve local product are no strangers to providing great deals at happy hour.
No-Li Brewhouse is a pioneer of the Inland Northwest craft-brewing scene, and every night at the Gonzaga-area pub's happy hour, they take $1 off a pint or $2 off a pitcher of their award-winning beers like the Born & Raised IPA or Mosh Pit Tart Cherry Ale. On Sundays, No-Li fans can get a growler filled for $3 off all day long.
At east Spokane's Iron Goat Brewing, a mere $10 on Tuesdays lets beer lovers fill a growler with Goatmeal Stout, Head Butt IPA or any beers available on tap. Twelve String Brewing Co. offers up $10 growler fills of its Drop D Stout, Archtop Amber and assorted other styles every Tuesday at its Spokane Valley tasting room. If you drop by on a Monday and buy a pint, Twelve String will buy you some pizza to go with it.
Perry Street Brewing takes a dollar off every pint on Tuesday nights, and has $10 growler fills all day Sunday. Downtown, Steam Plant Brewing Co. offers a killer historic location and happy hour all day on Sundays, in addition to daily deals from 3 to 6 pm on Big Brick Brown Ale, Huckleberry Harvest Ale and the like.
Beyond the breweries, plenty of area spots have taps dedicated to craft goodness — and great deals to go with them. At Enoteca in Post Falls, 11 taps are dedicated to craft brews, and on Monday nights, members of their Beer & Wine of the Month Club get them buy-one, get-one-free. Geno's on Hamilton Street hosts a Keep the Pint night every Tuesday, when a different brewery offers deals, and you get to keep the glass. And the Garland District's Bon Bon has craft brews on tap and offers $1 off all beer during its nightly happy hours, and all day Sunday.