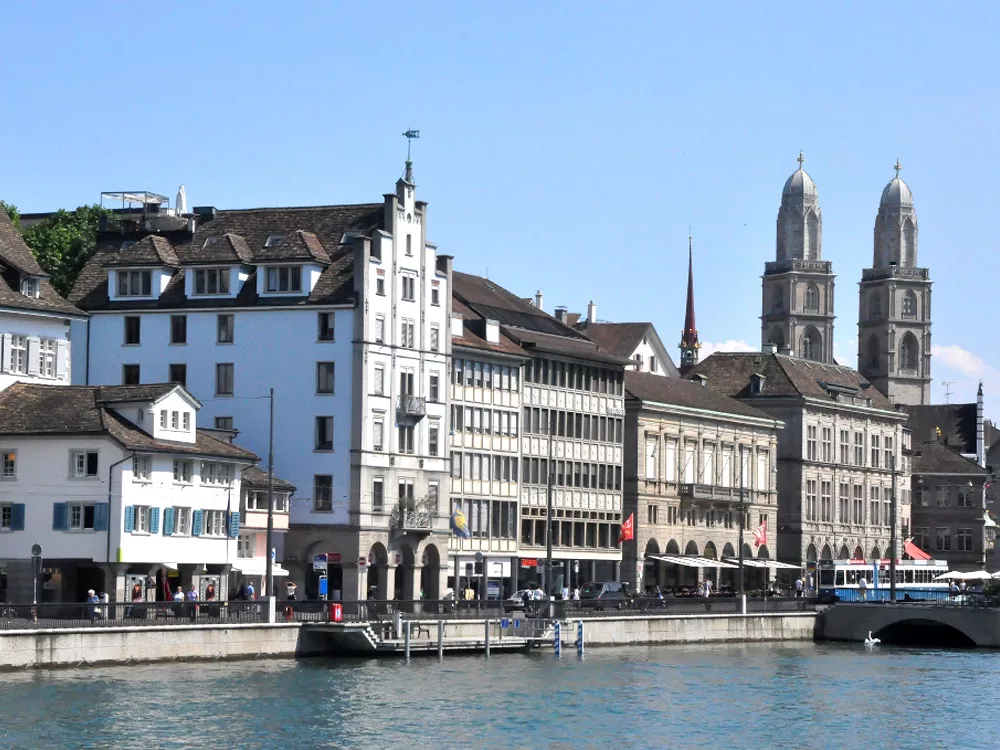 A massive theft of credit card data in Pullman has left residents of the town scrambling to deal with unauthorized transactions from across the country and overseas.
The damage so far has been confined mostly to small-dollar losses and inconveniences to about 600 cardholders, bank officials and police say. But the theft, possibly the work of hackers who remotely accessed a grocery store's computers, has underscored the many ways criminals can penetrate credit card data.
"There wasn't too many people that you could speak to who couldn't say it happened to them or their mother or their brother," says Marie Dymkoski, executive director of the Pullman Chamber of Commerce. "It seemed like it happened to everyone."
Dymkoski says her organization couldn't account for a $300 charge, on its company card, from a drug store in Pennsylvania.
At the height of the thefts, Pullman Police were receiving about 30 reports of fraud per day in the town of 30,000. Cindy Shackelford, a victim advocate for Spokane's Community Oriented Policing Services, says credit card theft has become increasingly prevalent as usage of charge cards has grown.
"The fact of the matter is none of us are completely secure because our public information is available on a lot of public databases," Shackelford says. "So anybody who has a lot of free time and a little bit of expertise could put two and two together and use your information if they really wanted to."
Pullman Police are investigating the breaches along with the Secret Service, who were called in due to their expertise in dealing with electronic crime.
"It's very abnormal for us," says Pullman Police Commander Chris Tennant. Prior to the thefts, which started in September, Tennant says they would get about two to three reports of credit card fraud a week. During the spree, pilfered card information was showing up on the East Coast of the U.S., in Switzerland and in the United Kingdom, Tennant says.
They're now down to about nine a day, and on Dec. 6, Pullman police announced the arrest of a King County man for using some of the information.
"People can hack into a businesses computer and obtain the information. … Sometimes a data breach can happen from the inside," says Dan Sytman, a spokesman for the state attorney general's office. "There really are a whole host of ways these kinds of data breaches can occur."
Police still aren't sure how the information was stolen, though the investigation has thus far centered on Dissmore's IGA, a local grocery store.
"I received a call from the Pullman Police Department that they had had a number of cards that had been breached," says Archie McGregor III, co-owner of the store in Pullman. (McGregor is a cousin of The Inlander's publisher, Ted S. McGregor, Jr.) "They evaluated my system, they have found nothing on my system."
Kevin Miller, resident agent-in-charge of the Secret Service in Spokane, confirmed that the agency was called in to assist the Pullman police but would not comment on whether they were investigating the IGA.
Kelly McPhee, a spokeswoman for AmericanWest Bank, says they have issued about 1,000 new cards to their customers as a precaution. While she wouldn't say how many people were affected by the thefts, she says the amount of dollars lost has been "a very small amount."
McGregor says his stores have updated their system since the fraud reports started. He's confident in the security of his credit card system.
"I mean, it's an ongoing problem that you're just constantly trying to stay ahead of those performing it," McGregor says. "The question is, where was it captured from, and how was it captured?"