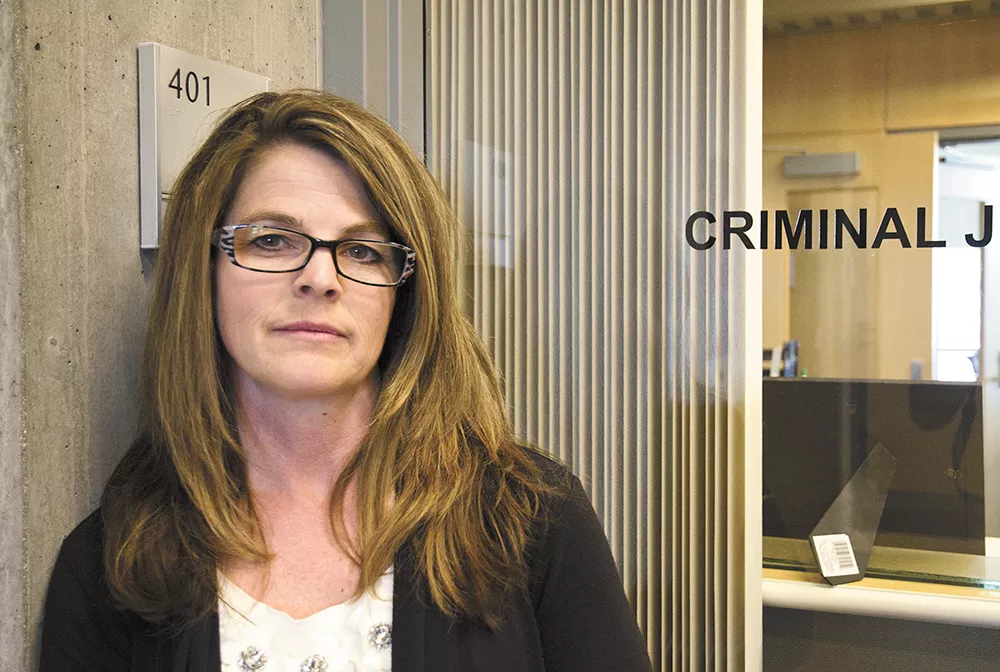 Guided by a five-year plan for reforming the Spokane criminal justice system, WSU assistant professor Jacqueline van Wormer will pilot the daunting effort to upend how law enforcement, courts, judges and jails work together in the pursuit of justice and improved community safety.
Van Wormer, a faculty member with WSU's Spokane-based Criminal Justice department, says no other community of Spokane's size has attempted such an ambitious, comprehensive overhaul of its entire justice system across multiple jurisdictions and branches of government.
"It's hard for people ... to stop and think about the system as a whole and their impact across the system," she says of police, court and jail administrators. "What we're really trying to do is create efficiency across the system."
Four months after the county's three-person Spokane Regional Criminal Justice Commission released a 60-page "blueprint" for restructuring the local justice system around modern best practices, county officials have hired van Wormer to manage the first steps toward five years of proposed reform. Her $26,000 contract lasts one year — with the money going to WSU to "buy out" her class load, freeing her up for the reform work.
Local Smart Justice advocates have championed the reform plans, arguing that justice programs should address the individual risks or needs of an offender instead of doling out heavy-handed, costly incarceration. New proposals include expanding electronic home monitoring, increased social service integration and other rehabilitation programs shown to undermine recidivism.
In a recent briefing on the issue, County Commissioner Todd Mielke compared the sweeping and interconnected reforms to "three-dimensional chess," saying the separation of departmental powers and individual motives may complicate attempts to shift priorities throughout the system. He says advocates, attorneys, officials and especially judges will have to "buy in" to the reforms.
Mielke also expressed early hesitation at relinquishing authority on budget decisions to other stakeholders in the process, as recommended in the reform plan. He argues that criminal justice takes up 74 percent of the county's general funding and should remain under the control of elected officials.
Van Wormer, who has experience restructuring juvenile court systems, says the first real challenge involves re-establishing the Law & Justice Council, a committee that Spokane County previously disbanded. Officials have proposed a 19-member board of law enforcement leaders, judges, prosecutors and other officials, with subcommittees assigned to reform areas.
"Most important right now is the governance structure," van Wormer says. "We've got to start somewhere and we've got to get moving." ♦