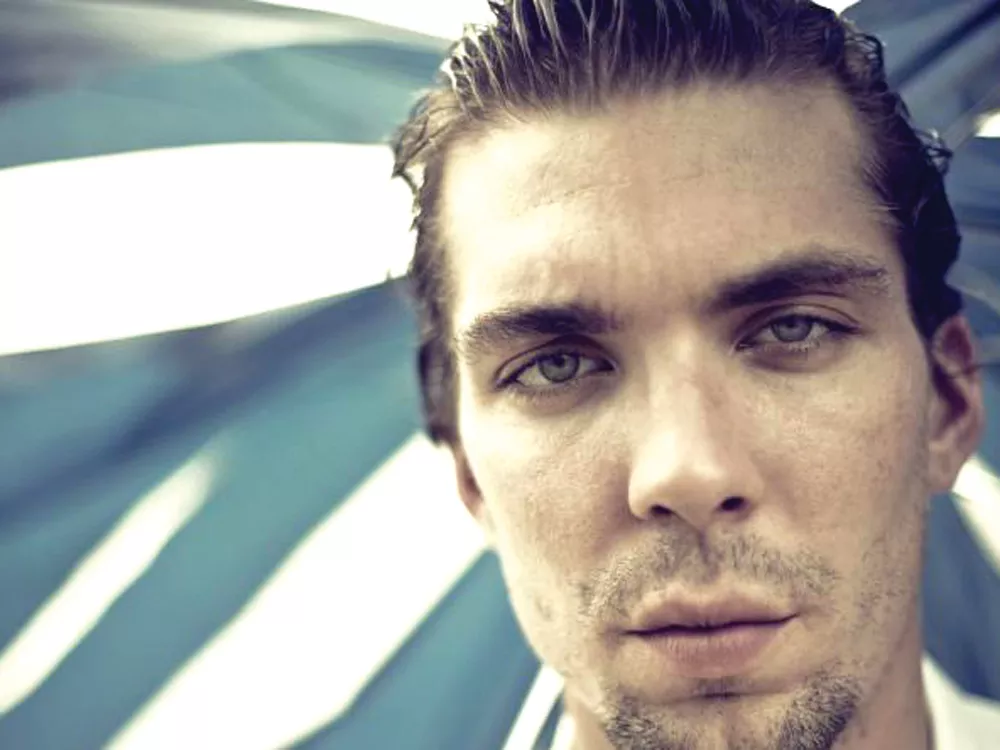 Ask Steve Earle about his son, Justin Townes, and he replies "I'm very proud of him. He's got a thumb that's a jackhammer, and he writes some of the best songs around."
Such pride is expected from most fathers when speaking about their sons. The musical evaluation, however, means something — Steve Earle, of course, is an acclaimed songwriter, with a recording career that stretches back to the late 1970s. The man knows a good song when he hears one.
But Justin has impressed far more people than just his dad. In 2009, he received the emerging-artist award from the Americana Music Association. And last year, the AMA nominated his Harlem River Blues for both album and single of the year.
That record, the 29-year-old Earle says, marks his emergence as a mature artist, who, after a decade of work, has finally found his voice.
"I do feel like I have arrived," he says. "I don't mean 'arrived' like I'm done. You have to keep learning to be in this business. … I think I've found the place. I'm finally writing like I talk."
Harlem River Blues is filled with songs about characters in his adopted home of New York and about life on the road. But the sound is straight out of the South, with its propulsive combination of country, folk and blues.
"I had my eye on Woody Guthrie when I was making this record, in a big way, while also paying close attention to the Carter Family and the Staple Singers," Earle says. "There's a connection between the Carter Family and the Staple Singers, and it's the church. The difference is one was black, one was white. ... They were all coming from the same place, being poor families that got into music for the love of God."
Earle considers himself a serious student of music, past and present.
"When I listen to music, I try to find the connection," he says. "If I can't find the connection to the past, I'm probably not going to like it. I listen to the Replacements, I hear Carl Perkins. I think that's something people miss a lot — understanding where people are coming from in relation to understanding their music."
Live, Earle pushes his songs, whether playing alone, with a fiddle player or alongside a larger band. Hammering the strings with his jackhammer thumb, he works the songs vocally and instrumentally, captivating and entertaining the listener and never standing still.
Engaging on stage like his father, Earle talks about his life, including his "chemical dependency," which has landed him in rehab a couple of times. A drug user as a teen, Earle played in Nashville bands and then became part of his dad's touring outfit until he was fired for drug abuse.
Once he cleaned up, he released his first Bloodshot Records recording, Yuma, in 2007. And with a new album every year since, his reputation as a bright new talent on the music scene has grown.
But Earle also gets plenty of notice off-stage, even from those who don't know he's a musician. Last year, he was named one of GQ's Top 25 Most Fashionable Men in the World.
"That was pretty funny when that happened," Earle says. "I dig it. It's another thing I'm really dorky about. I love fashion as much as music. I know a lot about it. I always look at the cut, the material, everything. I actually have plans of starting a clothing line in the future. I figure if gangster rappers can do it, I can."

Justin Townes Earle plays with Brandi Carlile and Jason Isbell & the 400 Unit • Thurs, Oct. 6, at 7:30 pm • Knitting Factory • $26 • All-ages • ticketfly.com • 244-3279