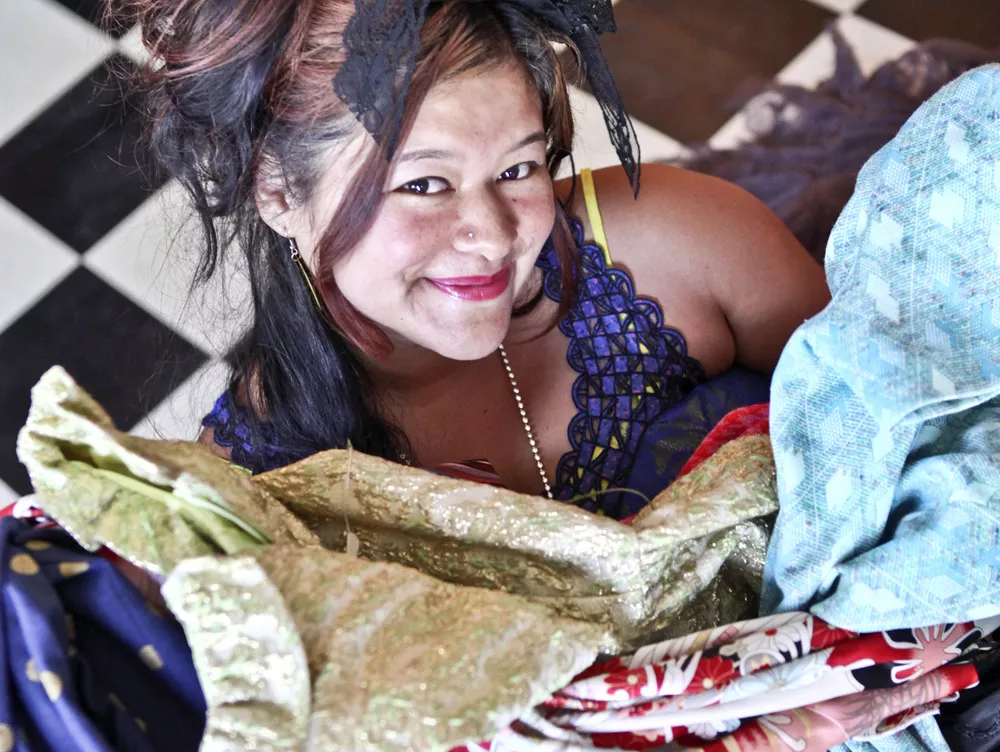 Summer Hightower had just $14 to her name. When she opened her own business a year ago, she had just lost her job and refused to take out any loans. Acting on the whim, she opened her own shop.
Looking back on it now, that $14 made Hightower a very rich woman, metaphorically speaking.
For years, Hightower had been the girl with the vintage teal suitcase. You could find her in the park, or at bars and concerts, where she would find a corner and open up shop. People would flock to her, peering into the suitcase to find a bounty of hand-picked vintage items.
Veda Lux, Hightower's shop in Spokane's South Perry neighborhood, isn't much bigger than that old suitcase. The 15-by-15 foot shop inside a tiny, black and white cottage is packed with clothing, jewelry and shoes. Shopping there feels more like pawing through a good friend's walk-in closet. No two things the same and all available for the taking.
Hightower says she hand-picks each item in her store, and she's obsessive about quality. Unlike many other vintage-shop owners, she searches for items in a variety of sizes and styles and brings in new inventory every day. And her prices are unique for vintage, with most items falling around a reasonable $12-$30 range.
"My vision is that there is something in here for everyone," says Hightower, adding that when she sees a customer find the perfect item, "it's like I hit the jackpot."
The past year has been good for Hightower. Her fashions graced the runway in the Spokane's Top Model competition (quite an honor for a small boutique), she started styling for weddings and small films, and she has watched her jewelry and hairpiece line flourish along with the shop.
Ronnie Ryno, a local fashion designer who is also the founder of the Runway Renegades show and the owner of the newly opened Glamarita boutique (which carries some of Hightower's jewelry), says that Veda Lux has made its mark on the Spokane community.
"People who shop at a place like Veda Lux are shopping there very intentionally," says Ryno. "They're doing so specifically for the experience." As Hightower sits in the cottage surrounded by her collection, she wears a smile. She is, in a way, proof that losing a job doesn't have to be a loss. For some people, it's just the push they need to create the life they want.
Veda Lux One-Year Anniversary Party featuring a runway show and live music • Sat, July 16, from 11 am-2 pm • Veda Lux Boutique • 1106 S. Perry St. • vedaluxboutique.com • 475-1674
The South Perry Street Fair and Parade • Sat, July 16, at 10 am • On Perry Street between Ninth and 11th Avenues • southperry.org