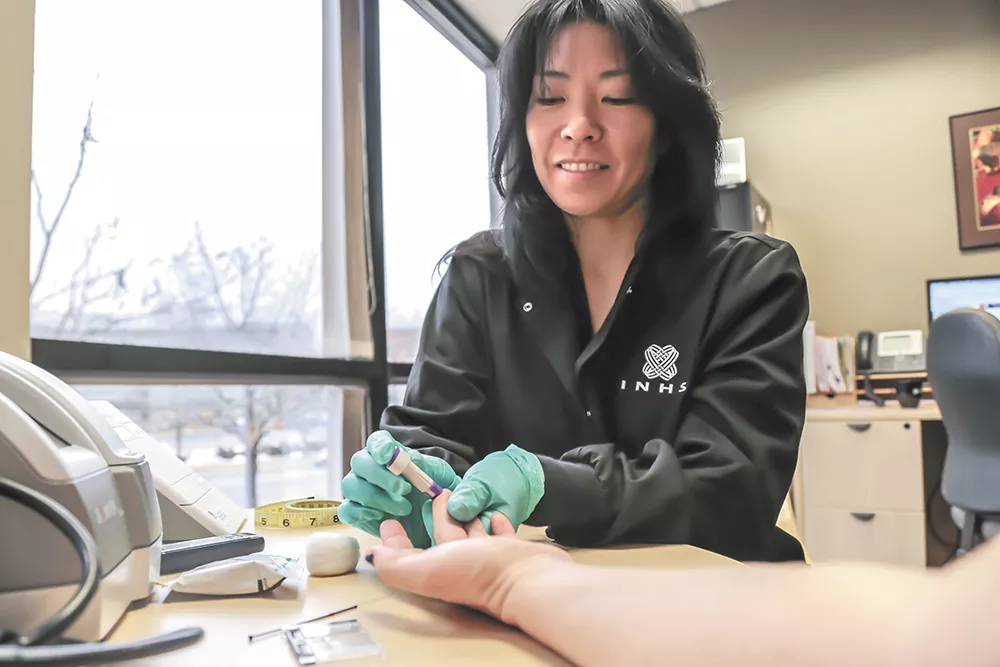 In just two decades, the number of Americans living with diabetes has more than doubled. Tackling the disease can be daunting, often requiring medication and many lifestyle adjustments. As in most things, it helps to have a little support.
That's why Inland Northwest Health Services is offering a series of workshops called "Living Well with Diabetes." The workshops will be taught by teams of trained leaders who will not only offer education on diet and exercise, but also discuss their firsthand experience with the disease and facilitate practical problem-solving by participants.
"The peer-to-peer approach gives participants living with type 2 diabetes the social support needed to cope and thrive," says Brittany Hadley from the INHS Community Wellness team. "The group settings are an important component of this program and what makes these workshops unique."
In addition to learning about diet and exercise from workshop leaders, participants will have a chance to share their own stories and collaborate on developing action plans for staying healthy. Importantly, the sessions will be held not in hospitals or clinics, but out in the community at libraries and community centers.
The set of six workshops is free and the program will run for the next year. People with diabetes, as well as their caregivers and family members, are invited to attend.
To learn more or to register, visit courseregistration.inhs.org or call 232-8138.