ON INLANDER.COM
NEWS
: As UGM criticizes the "housing first" approach to homelessness, Catholic Charities
defends its progress
.
NEWS
: An alt-right figure who pushed the Pizzagate conspiracy theory finds
allies among Kootenai County Republicans
.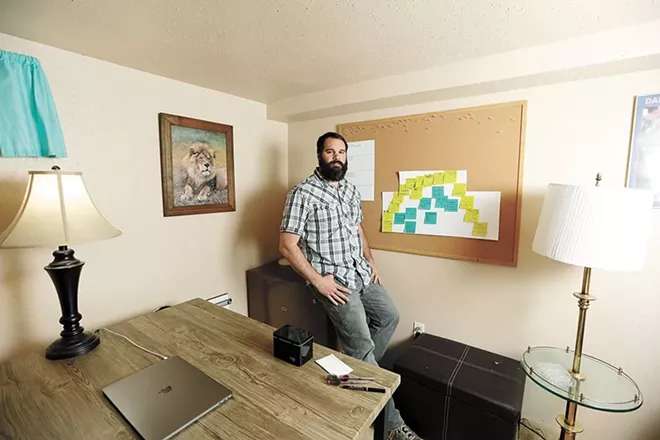 BOOKS
: Spokane author Simeon Mills' debut novel is just the
basketball-obsessed robot love story you've been waiting for
.
IN OTHER NEWS

Making a sacrifice
Mead School District's budget cuts mean Riverpoint Academy will close. Parents and students
are devastated.
(KXLY)
Tripping out
Denver has become the first city to decriminalize
magic mushrooms
. (NPR)
The Catholic way
Pope Francis
issued a new church law today
: Instead of simply reporting to police, any sexual abuse is to be reported to superiors within the church, who, surely, will do the right thing. Right? (
Associated Press
)
Bible schools
A conservative Christian group is pushing Bible classes in public schools nationwide —
and it's working
. (
Washington Post
)