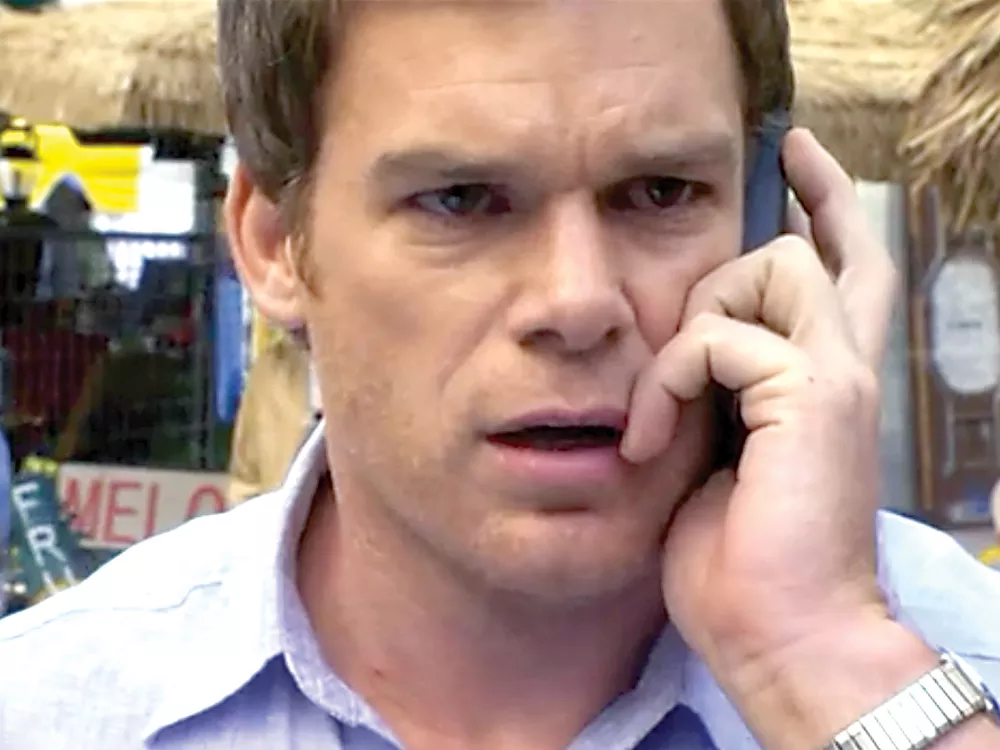 I have faithfully watched every second of the life of crusading serial killer Dexter Morgan, from his pursuit of the Ice Truck Killer to the police's pursuit of him as the Bay Harbor Butcher to his awkward relationships with various sociopaths and broken people and, of course, Miami police officers.
Like an old friendship, he hasn't surprised me in years, but we still hang out. He likes to put on a show. I like to watch.
I have not felt moved by Dexter, the show he inhabits, in about as long. There have been great performances, sure. John Lithgow played a truly sadistic family man in Season 4. He wasn't simply evil in some scenes and neighborly in others. He managed to embody both simultaneously, though in different degrees depending on the needs of the moment. I would put the character and Lithgow's performance among the best villains of stage and screen.
The reason I liked Dexter in the first place, though, went beyond the thriller elements and the wicked characterization. It aspired to be a show with implications on society. At its best, the show hasn't even been about serial killing, as such. It featured the killers, it revolved around their deeds, but it used them to focus on us — normal people, the non-deranged — and the sometimes utterly baffling society we have created. Love, family, duty, friendship, lust, child-rearing: it's all some weird shit, especially when viewed with sociopathic detachment.
Dexter, hadn't connected on this level since before season three, where Dexter made pals with Jimmy Smits, a district attorney who wanted to win at all costs, even if it meant killing someone himself.
This season, though — holy hell — the writers have tackled the biggest, weirdest social construct of all: faith. And I love the questions they're asking. What is faith? What are its universal aspects? How can those who possess it be both saints like the reformed murderer Brother Sam (played with a devout ebullience by Mos Def) and pure evil like the sweater-vested revelator/butcher Professor Gellar (played with a calm sadism by Edward James Olmos)?
Faith is such a primary human motivation, and yet such a strange one, that it's best examined by an outsider, a curious skeptic. Dexter's take on the matter is unique, perverse and enlightening.
Hanging out with him these last few weeks reminds me why I became friends with the dude in the first place.

TIVO-WORTHY
Macy's Thanksgiving Day Parade
That thing your mom always makes you watch but that completely bores you despite the fact that there is always a helium-filled Grover from Sesame Street floating through the streets of New York and a Spiderman and Shrek (because Willard Scott and then Katie Couric and then Meredith Viera and now Matt Lauer, Ann Curry and Al Roker are all so la-a-a-a-ame) turns 81 years old this week. (NBC, Thursday, Nov. 24, 9 am)
I Hate My Teenage Daughter
Surprisingly not a reality show on MTV, this is a rather piebald-looking mid-season replacement sitcom on Fox. It stars Jaime Pressly, her bombshell looks once again putting her in a kind of rube-ish bumpkin role. Those looking for a retread of My Name is Earl won't find it here, though; this series about single moms is more Two Half-Full Houses. (FOX, premieres Wednesday, Nov. 30, 9:30 pm)
Knights of Mayhem
Yes, there is a place in this world for grown, modern men who don suits of armor, climb onto the backs of horses and joust each other. That place is the National Geographic Channel. (Nat Geo, Tuesdays, 9 pm)