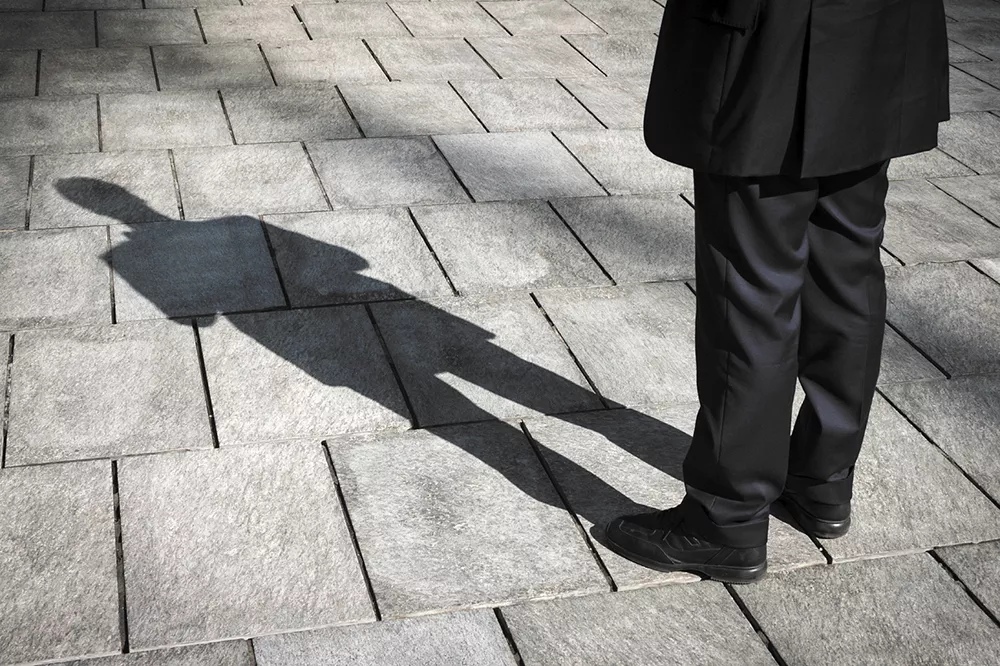 We know that the wildest and most moving dramas are played not in the theatre but in the hearts of ordinary men and women who pass by without exciting attention, and who betray to the world nothing of the conflicts that rage within them. — Carl Jung
Something sacred happens in a genuine relationship with someone who helps us see a little more clearly into our own heart. Unfortunately, we often venture into difficult territory alone. In fact, the tragedy of unresolved loneliness and sorrow can often haunt us throughout our lives.
Carl Jung, the great psychologist of the last century, felt a burden for people and the world. Wisely, he said there can be no doubt we are, on the whole, less good than we imagine ourselves to be. Jung believed that whatever is wrong in the world is also found in the self, and if we can learn to embrace our own shadow, we have done "something real for the world." We have "succeeded in shouldering at least an infinitesimal part of the gigantic ... problems of our day."
What is the human shadow?
It is a "reservoir for human darkness" and also, paradoxically, the "seat of creativity." The vastness of the natural wilderness comes to mind, and the vastness of the human heart. When the sun goes down we enter a depth of night seemingly unfathomable. But even the darkness is rent by a flurry of stars. There is intimacy in the wilderness, and danger, just as there is intimacy and danger in our small towns, our cramped trailers, our homes and sprawling cities. There are families in which children suffer great harm, and families in which children thrive.
In my job as a psychologist I find the inner life not only irreducibly complex, but also infused with great light. Often when I return home from working with people and trying to help them face the great darknesses they inevitably must face, one of my daughters will ask me, "Did you cry today?" The fierce and gorgeous heart of that simple question overturns the tenacious grip of despair in the world.
I think of tragedy as love's very close sister or brother. In tragedy we can be completely undone, inconsolable, and yet grief is also a beloved other whose voice we ignore at our own peril. Another of Carl Jung's great notions involves drawing grief close as we would a good brother or sister and listening to what it whispers in our ear.
One could say an extreme mediocrity exists in much of American masculinity today, characterized by emptiness, impoverished relational capacity, an overblown or underdeveloped sense of self, and a life with others that is often devoid of meaning. Such men are filled of things like excess television, excess debt, excess videogames, excess sexual focus, emotional shallowness, and the man's agenda at the expense of others. No words for feelings. Violence. Privilege for privilege's sake, which results in decadence, and in the end decay, and finally death.
The Western world, which, in feminist bell hooks' terminology, is inherently white, supremacist and patriarchal, is currently experiencing this decadence, decay and death. Jung gave a mysterious, fear-invoking expression of the masculine and the feminine. For Jung, the masculine is symbolized by the logos, which he referred to as the power to make meaning, to be meaningful, and to be experienced as meaningful by loved ones and by the collective humanity around us. Not the super-rational Western man, incapable of emotion and in fact regret, but a man who lives deeply, loves well, and is well loved. A question then rises: How many men do you know who are experienced as meaningful? Meaningful from a depth perspective: in their relationships with women and other men, as well as with their own children.
Jung conceived of the feminine as the eros, but not the glammed and glitzed porn culture of American media and unconscious masculine agendas. Rather, he conceptualized the eros as the womblike existence that gives peace, the life-giving sacrificial essence willing to undergo almost anything to preserve life, the wild mystery at odds with all who might try to come against the child, the family or the future. For me, Mochis, the Cheyenne woman warrior whose ferocity is legendary, comes to mind. Not to mention my Czech grandmother who we called the Great One.
All of us have masculine and feminine within us, and to the extent to which we hide or subdue either of these, we suffer. When we deny our faults, we are consumed by shadow. When we are consumed by shadow, we project our shadow onto the world with harmful results — we refuse to take responsibility for life and in fact block others, rather than inviting them to help us change and become more whole. To be more whole is to be more capable of honoring the feminine and the masculine in ourselves and others. In order to heal our fears, and heal our inability to love deeply and well, Jung believed we must have two things: insight and good will. In the language of family, we need understanding and love.
When we become more whole, the shadow shifts and we become more aligned with creativity.
In Camus' words, we create dangerously.
I'm reminded of poet Mary Oliver's radiant question: "What is it you plan to do with your one wild and precious life?"
I'm also reminded of her open-hearted answer: "When it's over, I want to say: all my life I was a bride married to amazement. I was the bridegroom, taking the world into my arms."♦
Shann Ray is professor of Leadership Studies at Gonzaga University. He is the author of Forgiveness and Power in the Age of Atrocity: Servant Leadership as a Way of Life; American Masculine: Stories; and Balefire: Poems.