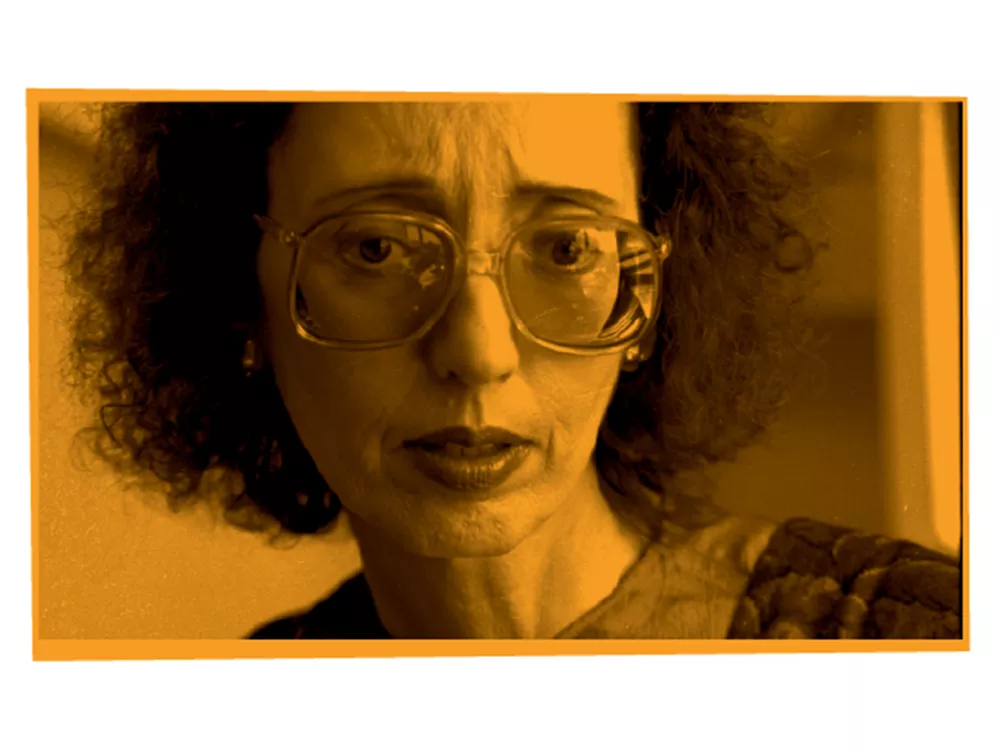 Quality and quantity are often seen as mutually exclusive. Not so with Joyce Carol Oates. She has published about one novel per year since 1964 — not counting poetry, plays, short stories and fiction under her other noms de plume, Rosamond Smith and Lauren Kelly. In the first three months of 2013 alone, she's already added two new novels to her name: Daddy Love, issued in January, and The Accursed, which appeared earlier this month.
And yet the pace of her output — working in longhand, no less — hasn't adversely impacted its merit. Her books are gobbled up by mainstream readers and lauded by literary critics, making her that rare and envied breed: a "serious" writer with popular appeal. Twice she's won the O. Henry Award, snagged the National Book Award once (out of six total nominations), and been nominated for a Pulitzer three times.
Oates is headlining this year's Get Lit! festival as part of a book tour for The Accursed, a mammoth 667-page Gothic tale set in Princeton, New Jersey, where she has taught since the late 1970s. The novel fuses supernatural events with smoldering social issues like class and racism; historical figures like Woodrow Wilson (president of Princeton University 10 years before he became an American president), Mark Twain and Upton Sinclair also appear as either key characters or cameos.
What is unique about The Accursed isn't necessarily its hybridity of genres — horror, historical, social — but that Oates, so renowned for her productivity, actually began it nearly 30 years ago.
"I always rewrite a novel after the initial draft is finished," she writes via e-mail. "But I didn't feel that I had quite the right narrative voice for the novel — every few years I would return to the material, revise a few pages, then give up. At last in 2011 I wrote a new prologue and felt that I had the 'voice' — the rewriting went fluently and was highly enjoyable. (In the interim, of course, we acquired our first African-American President, so the racial issues in the novel became more timely)."
To add to its complexity, The Accursed is a narrative nested within a narrative. While the book bears Oates' name on the dust jacket, its conceit is that it's written by the fictional historian M.W. van Dyck II. "A long gothic novel set in the past requires a 'frame' — an intermediary narrator," writes Oates. "He is very candid about admitting that he doesn't always understand things (which the reader will understand). He is uncertain of his parentage — he may be descended from a demon."
As its sheer length would indicate, The Accursed is oceanic, with a slow ebb and flow to the pace of its narrative, sudden tempests and whirlpools of digression that appear only tangentially related to the plot. Some readers, longtime devotees of Oates among them, have found the novel's frequent asides to be more challenging than its scope or synthesis of seemingly disparate genres.
Citing Proust, Joyce and Faulkner as literary models, Oates says it is "impossible" for her to know what readers have come to expect of her books. "The kinds of novels I like ... tend to be digressive," she writes. "[T]he style is, in fact, the story."
For the characters in The Accursed that are plucked from history, Oates had to take a biographer's approach. She consulted at least seven books on Woodrow Wilson, and the acknowledgements nod to references on Jack London and Upton Sinclair.
"It was exciting to examine the letters … of Woodrow Wilson and to explore his president's house — now our Princeton University Faculty Club," she writes. But the excitement of her research didn't necessarily lead to a sympathetic view of Wilson. "The portrait is more realistic than hagiographic versions of WW, it's true. Sexism, racism and Christian conservatism are regarded less admiringly today than in the past."
Despite his many flaws, fictionalized or otherwise, Wilson does makes good in the end. But an almost 700-page colossus of a sociopolitical horror story is still a horror story — and it would spoil things to say how.
An Evening with Joyce Carol Oates • Fri, April 12, at 7 pm • Bing Crosby Theater • 901 W. Sprague Ave.